A series of controversial incidents in the Premier League over the weekend could prove timely, with the 20 clubs expected to vote on the introduction of VAR.
Liverpool's 2-0 victory over Fulham on Sunday sparked debate over the legitimacy of an offside call that ruled out a goal for Aleksandar Mitrovic.
Though in this case an unclear decision—albeit seemingly the correct one—benefited the Reds, there have been a multitude of occasions when Jurgen Klopp's side would also have been aided by VAR.
As recently as the 1-1 draw at Arsenal, Sadio Mane was deemed offside after putting the ball in the net in the first half—only to have clearly been onside when Roberto Firmino struck.
VAR in the English top tier may become a reality sooner rather than later, according to the Mirror, with a rule change to be debated at Thursday's shareholders' meeting.
If at least 14 of the 20 clubs agree in favour, VAR could be introduced as soon as next season.
However, in April, there was a unanimous vote against its implementation for the current campaign, with further testing deemed necessary.
It remains to be seen whether this will be the case this time out, but there is considerable pressure from both players and managers for progress.
Most notably, Southampton striker Charlie Austin made an impassioned plea after their 1-1 draw with Watford on Saturday, when he was wrongly ruled offside after netting in the second half.
"We go on about 'VAR this', 'VAR that'—help the officials out!" he said.
"Clearly they need help, clearly. We play in the Premier League, the 'best league in the world', the 'most watched league in the world', give them all the help they need."
Chelsea centre-back Antonio Rudiger followed suit after he was yellow-carded despite an apparent headbutt from Everton winger Bernard in their 0-0 draw at Stamford Bridge.
"If in England we have VAR then I think Bernard has a problem," he explained.
"He was diving and I told him to stand up, and then I was standing and he came with a lot of speed and hit me with his forehead, and I get a yellow card. To me that's a joke."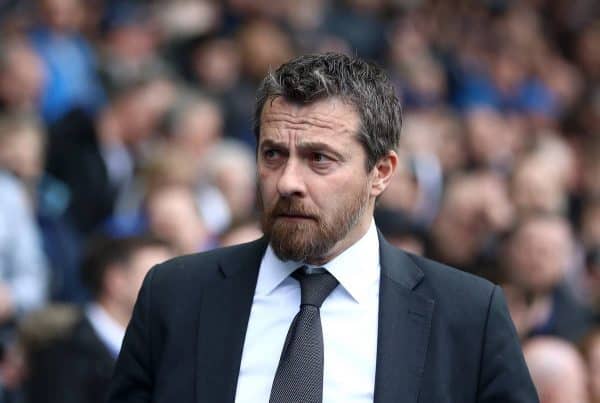 Fulham manager Slavisa Jokanovic argued that the decision to rule out Mitrovic's header only for Mohamed Salah to go up the other and and score 14 seconds later had shown "disrespect to my team, myself and Fulham supporters."
It is clearly a major issue in the Premier League, and with its use in the World Cup in Russia over the summer ultimately proving successful, there is clear precedent.
While it would take a big shift in stance for a majority of clubs to vote for its introduction, Thursday could prove a pivotal day for the top flight.