We round up the latest Liverpool news and transfer rumours on Wednesday, with transfer news and interviews aplenty.
Today's Main Headlines
Pulisic Admits Premier League Appeals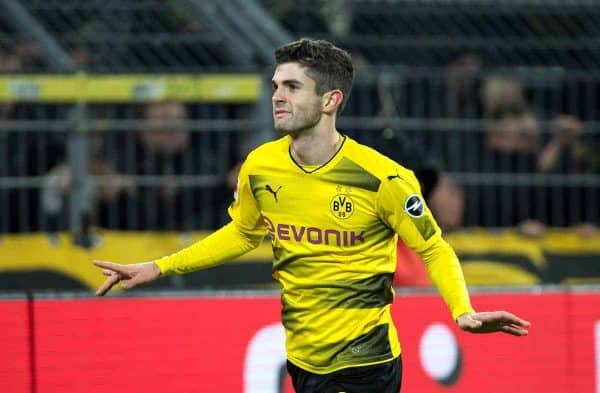 England face USA at Wembley on Thursday night, with Liverpool supporters able to take a look at rumoured transfer target Christian Pulisic.
The Borussia Dortmund youngster admits moving to the Premier League appeals one day, but has played down any links with the Reds.
"England, the Premier League, is a league where lots of kids dream of playing so there is no reason why maybe one day I won't play here," Pulisic told reporters.
"As you can see, we are having a great year at Dortmund and I am enjoying every moment of that.
"Then when the time comes for me to talk in the breaks about my future, then that is when those things happen. Reading these articles, I tend to stay away from that stuff. I know it is going to be there but it is not my priority."
---
"No Change" In Robbo Contract Talks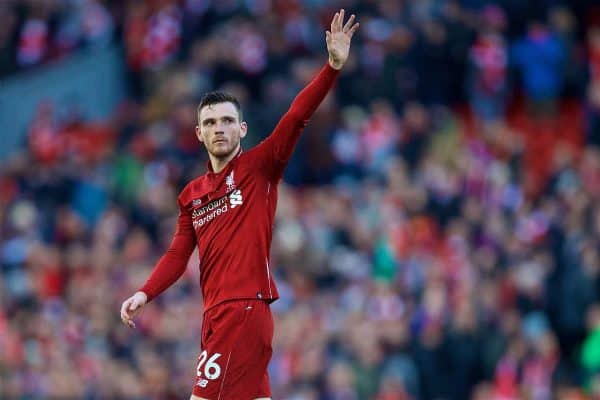 The Liverpool Echo's James Pearce claims there has been "no change" in Andy Robertson's contract situation at Liverpool, despite reports saying he would sign a new, improved deal.
He adds that no talks are planned "over the course of this season," although that is no slight against the player himself.
Chances are a contract extension will come his way next summer, having enjoyed a magnificent 12 months for the Reds, maturing into one of Europe's best left-backs.
Alberto Moreno is set to leave at the end of 2018/19, with youngster Adam Lewis in line to be promoted from Liverpool's U23s, having shone this season.
---
Gerrard On Change In Character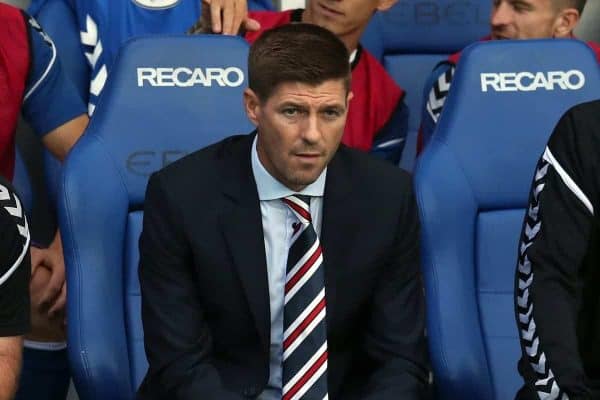 Steven Gerrard always wore his heart on his sleeve as a player, but the Liverpool legend says he has changed since trading captaincy for management.
"I have to be aware I must control my emotions a lot more," Gerrard told the Daily Mail.
"It's not about me now. It was about me when I played. Now the challenge is to get a group as right as I can, using my journey and experiences to help them.
"Looking back, I didn't hide it well, did I?
"But that's me. You could see the pure ecstasy when I was at the top end of the dream. But the low moments? I'm not one who could put on the poker face. I never have been."
Gerrard was speaking ahead of the release of Make Us Dream, a much-anticipated biopic about his life that opens in cinemas on Thursday.
---
Van Dijk Unaffected By Criticism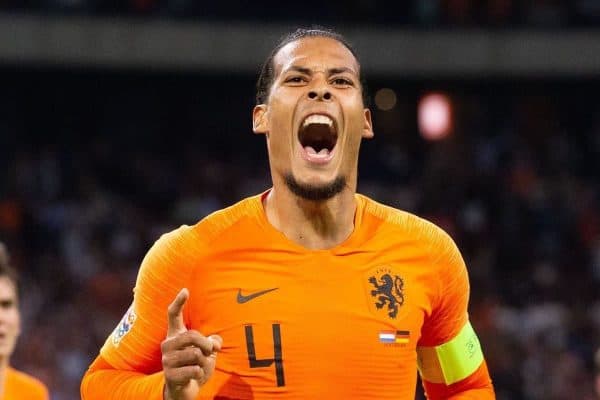 In an interview with De Telegraaf, via Sport Witness, Virgil van Dijk was typically laid-back about whether criticism of his game affects him:
"No, it does not bother me at all.

"There are times when I am less sharp. I work on that and I get help from coaches and fellow players. It happens to many players, but it's about whether those moments are punished."
For a player as faultless as Van Dijk it's not often that negativity will come his way anyway, with the Dutchman arguably the world's best centre-back on current form.
The 27-year-old also spoke about whether Liverpool would ever consider signing highly rated Netherlands defensive partner Matthijs De Ligt, to which he merely said: "He will be on the list, because they have enough scouts at the club."
---
Kovacic's Light-Hearted Dig At Lovren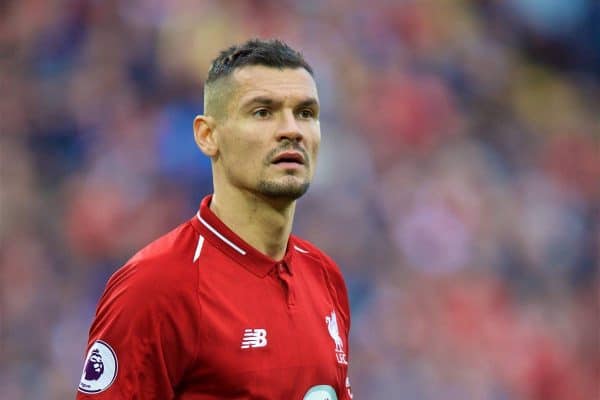 Chelsea midfielder Mateo Kovacic believes Liverpool won't win the Premier League for one reason: Dejan Lovren.
Speaking to 24 Sata, the Croatian cheekily dismissed the Reds' title chances.
"Liverpool will not be England champion. Why? Well because they have Dejan Lovren."
It is clearly nothing more than a sly dig at his international colleague, with the pair excelling together in the summer, as Croatia reached the World Cup final.
Ironically, some Liverpool fans may actually agree with Kovacic's assessment!