Liverpool boss Jurgen Klopp has not completely dismissed the idea of signing anyone in January and media in Germany are linking the Reds with Timo Werner.
Speculation has been ongoing surrounding the Reds' interest in the RB Leipzig striker, dating back more than a year already.
That reached a crescendo just before the end of last season, with reports in March suggesting Liverpool were 'at the front of the queue' to sign Werner for a fee of up to €100 million.
Over the past couple of days it has started again: No movement on contract negotiations between Werner and Leipzig, leaving Liverpool pushing for a move by sending scouts to matches on a regular basis.
Most recently, German outlet Abendzeitung reported that Anfield scouts were in attendance for Werner as Leipzig beat Borussia Moenchengladbach 2-0 at the start of December—the 22-year-old scored both goals.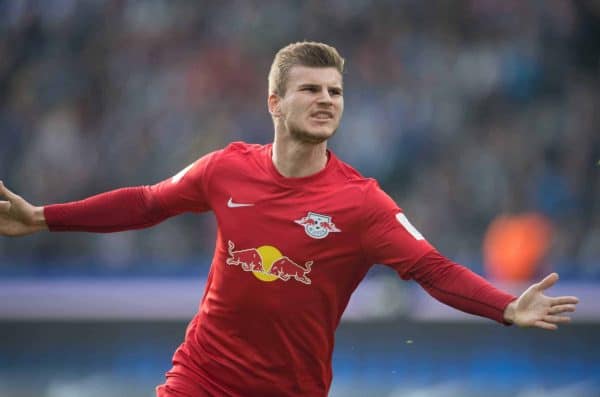 The big complication from a Liverpool perspective is the second interested party: Bayern Munich.
Werner has previously hinted at a move to the Bavarian side, suggesting "If you play in Germany and want to stay in Germany, there is only one club in question."
He has also expressed interest in a Premier League move, however, so clearly his choice will ultimately be based on the usual factors: which club makes the most impressive moves to entice him, possibility of silverware, financial reward and the lure of working with particular personnel.
Werner has 11 goals in 17 Bundesliga appearances this season and nine in 23 caps at senior international level.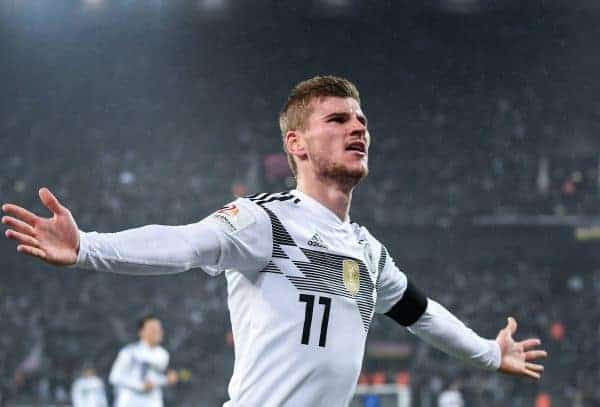 While most naturally at home as a striker, he can play just off a front man or from the left of the attack.
The Reds have added incredibly well to the attacking line over the last three years, though questions do remain over whether they lack enough goalscoring threat.
Daniel Sturridge started the season well but has been used only sporadically, while he also has a potential ban or fine looming after being charged with breaching betting rules.
Divock Origi's Merseyside derby winner aside, he looks to have no future at Liverpool and Dominic Solanke hasn't yet played a minute this season. Southampton, meanwhile, will sign Danny Ings on a permanent deal in the summer.
It seems inevitable that another forward will be added to the ranks over the coming months; Liverpool and Bayern are set to go head-to-head in the Champions League in February, but the two giants may well do battle off the pitch as well at the end of the season.