Jurgen Klopp has urged Liverpool supporters to "shout your soul onto the pitch" in order to give his side an extra boost in their pursuit of the Premier League title.
The Reds take on Bournemouth on Saturday looking to take all three points following frustrating draws with Leicester and West Ham, with their stalemate at the London Stadium particularly deflating.
After that 1-1 draw, Hammers captain Mark Noble noted how he had seen the fans' anxieties feed into Klopp's squad as they were held by Leicester, saying "I could even feel it sitting at home on my sofa."
And with supporters' group Spion Kop 1906 urging those travelling to Anfield for every game between now and May to pack out the stadium before kickoff, the manager explained how this can make all the difference.
"I think I never left it in doubt how much I appreciate the support, and I believe in the help of support," he told reporters.
"So that's how it is, it's always a massive plus, but it's like it is.
"After the last game, the support, there was nothing to moan about. It was kind of a nervy game, it was a difficult game, that's completely normal.
"We know about the job, we have to perform at the highest level, fight for every yard, dig in and all that stuff, and our crowd is there.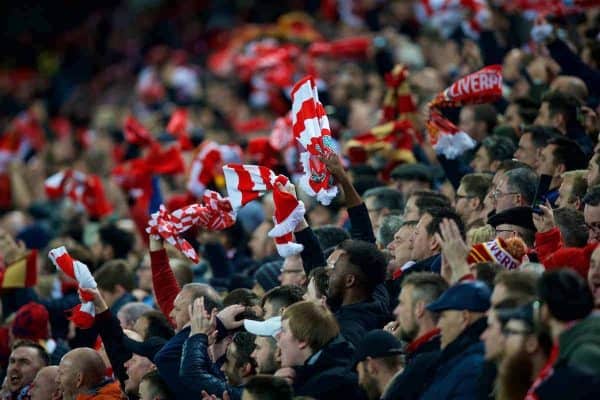 "It's different to Germany, but I'm long enough here to get used to it.
"It would be nice [if they turn up early]. It's getting exciting, it was always clear there would be games you have to really keep your nerves, in the stand, on the pitch. That's a part of the game.
"So the good thing is we pretty much know what we have to do, on the pitch and in the stand.
"I'm really looking forward to [Saturday's game]. It's a 3 o'clock kickoff, it's not that dark, but we can create an outstanding atmosphere.
"Everybody who saw matches in the past knows how big an influence atmosphere is.
"I don't know if I have to ask for it, but whoever wants us to succeed in this game, and in general wants to help, I don't have the English saying for it, but it's like shouting your soul onto the pitch.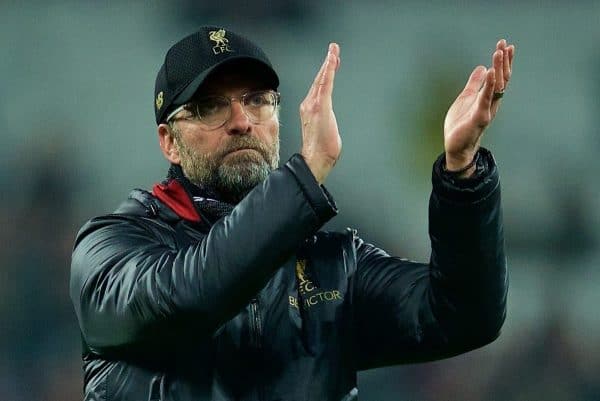 "It's a big one, like all the others. We have 15-plus games left, the decisive part of the season.
"We've created the basis for this season, a very good basis, a few problems injury-wise and that led to not perfect performances, that's all clear, but everybody's fighting for something.
"The league, the best position in the last couple years, the Europa League, the Champions League or the Championship.
"We have to show it on the pitch, that we are really ready to fight.
"People in the stands have to show they are ready to fight as well."