With Joe Gomez working his way back to fitness after fracturing his leg, sports performance scientist Dr. Rajpal Brar assesses his prospects on returning for Liverpool.
Gomez has been out since December 5, when he suffered a lower leg fracture due to a hard tackle from Ben Mee during Liverpool's eventual 3-1 win at Turf Moor. He was originally expected to be out for up to six weeks.
However, in early February, we learned that Gomez had suffered a "setback" and now needed surgery. No timeline was offered for his return and he is now expected back at the end of March.
As supporters who've seen him miss a plethora of games in recent seasons, it's understandable to assume he's picked up another knock.
However, from my understanding of his case and how bones heal, this isn't a new injury.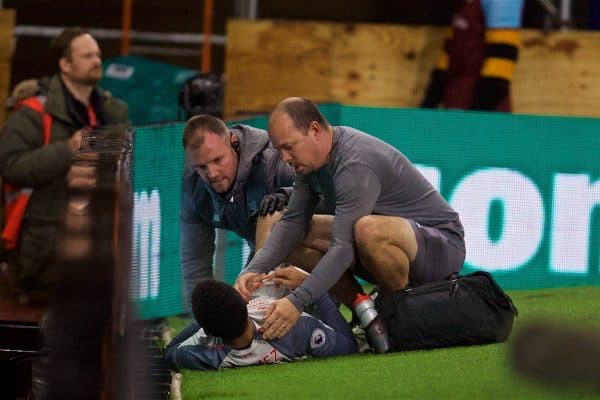 Rather, the fracture that Gomez suffered in his lower leg wasn't healing as well as the medical staff had expected, which known as a 'delayed union'.
It's not that uncommon with fractures of the lower leg as the research shows upwards of two percent of long bone fractures result in non or delayed union.
Bone-healing is an inexact science with natural variability in the healing process.
There's always a chance of the bone not healing effectively for two key reasons: instability at the fracture site and/or poor blood supply to the fracture site (blood provides valuable nutrients and components for healing).
Additionally, broken bones suffered from impact trauma like Gomez's tend to have higher rates of delayed union. In these cases where the conservative approach isn't working and the bone isn't healing together, the next step can be surgery.
The type of surgery depends on the underlying cause for the delayed union.
If the fracture site isn't healing well, then bone from another part of the body (often times the hip) can be implanted into the current fracture site to jumpstart the healing process, known as a 'bone graft'.
This provides a scaffolding of sorts for new bone growth: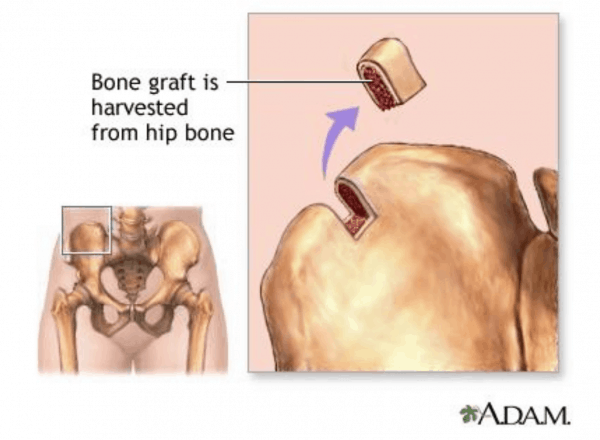 If the fracture site is unstable, then hardware is inserted to help stabilise the fracture site and allow for healing. This is called internal fixation:

In the case where the fracture isn't healing well and is unstable, both procedures can be done simultaneously.
In Gomez's case, I don't know the details—even if I did I wouldn't be allowed to state them publicly due to patient confidentiality laws—but what I do know is that outcomes with lower leg fractures that require a bone graft or internal fixation are good.
The timeline is obviously longer because it's an added procedure and additional healing time but it doesn't mean the bone is going to be weaker or more prone to injury.
That being said, there are two concerns to be cognisant of.
Firstly, any surgery has risk of infection in the post operative phase. The research shows that one to three percent of surgeries develop an infection. That's an inherent risk.
The second concern is Gomez's fitness levels due to the extended layoff.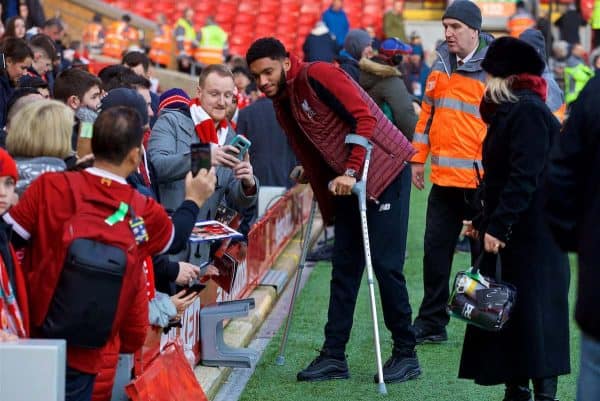 Being out the original six weeks and then coming back into the thick of things was already a concern in my eyes because significant shifts in training intensity and volume increase injury risk.
Now that the timeline is even longer, his fitness level will dip even more relative to pre-injury levels.
I always caution to bring a player back slowly and gradually to allow them to acclimate physically and also mentally with their confidence level.
Nothing can simulate the physical and mental grind of actual games, especially high-leverage games like Liverpool will likely be playing as they chase the Premier League and Champions League trophies.
Generally, these types of traumatic injuries don't concern me nearly as much as a non-contact injuries which hint at something underlying.
All of his injuries after he ruptured his ACL in 2015 have been contact injuries and in those cases there's really not much that can be done. If you hit something harder than it's capable of handling, it's going to break.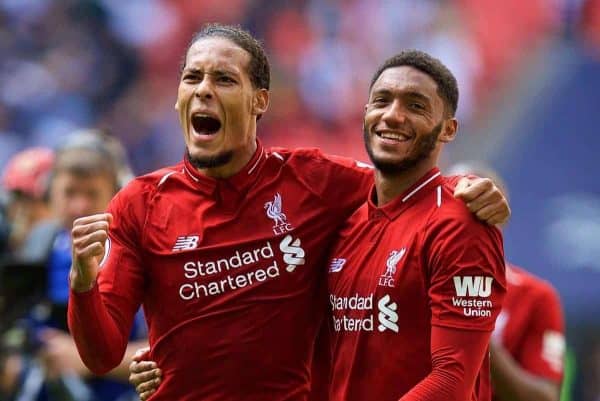 All in all, although this Gomez situation isn't ideal, I still fully expect him to make a full recovery. The new surgery will help resolve the bone-healing problems and he'll be back in training and working his way back to the pitch.
The one thing we do know about Joe in his young career is that he's a fighter with steely resolve and he takes on injuries as a challenge rather than as impediments.
It's a critical mindset for recovery and will do him very well during his current recovery as well.