Liverpool showed true character to come back and win against Fulham in a game which Jurgen Klopp described as "nearly a different kind of sport" compared to their last two fixtures.
It was attack against defence. Liverpool had 63 percent of the possession, 16 shots but just six of them on target.
Their defence limited Fulham to just seven shots, five of which came from outside the area, another just inside, and only one dangerous attempt…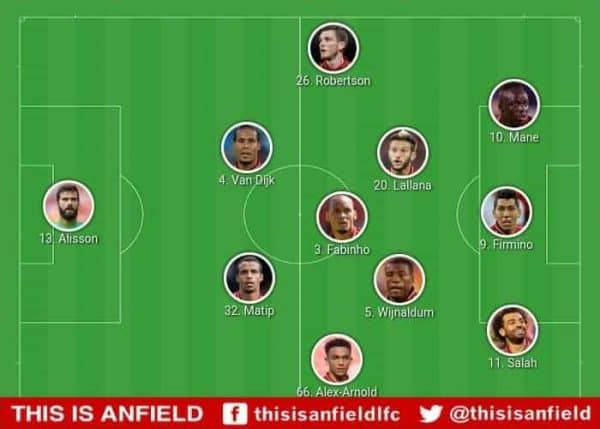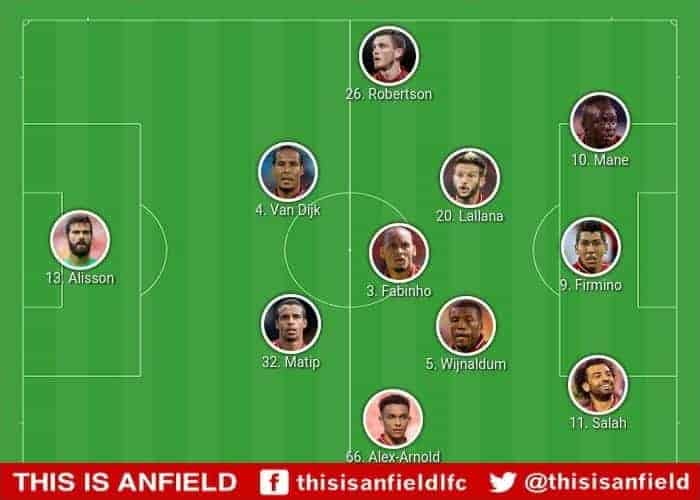 For a brief moment during the buildup to said attempt, which was finished reluctantly by Ryan Babel, it looked like a return to the Liverpool of old: gifting goals to their opponents, costing them valuable league points.
But this is a new, more resilient and ultimately higher-quality Liverpool side.
Babel's chance and goal, presented to him on a plate by a combination of James Milner, Virgil van Dijk, and Alisson, distorted Fulham's xG massively.
Officially, this goal went down as an error for both Van Dijk and Alisson, with Milner getting away scot-free.
This shows the limitations of the 'errors leading to a goal' stat, and its ignorance of the bigger picture, but Klopp did point it out, lightheartedly, after the game, saying of his substitute: "That's impact, eh? Without Milly it is probably 1-0!" also referring to the midfielder's game-winning penalty.
Klopp on Fulham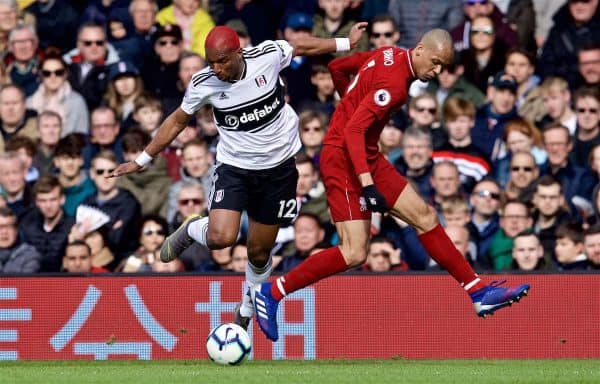 Without that Babel chance, Fulham's xG (shown below via Infogol) would have been something around 0.27.
This number simultaneously shows why they have the third-worst attack in the league and the worst goal difference, and how much Liverpool had dominated the game:

Klopp had plenty of praise for the opposition, respecting them as he always does, pointing out that they were a much different proposition than Burnley or Bayern, and commenting that they are a good footballing side apart from perhaps in the area it matters most: in front of goal.
When asked a question by the Times' Alyson Rudd about Fulham's next league game—against Man City—Klopp said: "Fulham play good football, and Scott will do it by himself, but the next step is to create something with it. We didn't feel properly under threat even when they had the ball."
He'll be hoping Fulham improve on that for the next game, but his focus was very much on Liverpool, and he also commented on how much Fulham's style made his players work harder than they would have liked in their third game in a week:
"We had to run a lot in a week where we played on Wednesday in Munich.

"For us it would have been easier if we had more chances to win the ball. If you cannot win the ball they will play around, you have to close the gaps until they make a mistake or you win the ball one time.

"It's a strange one, they played so different to the two games we played. Burnley, Munich and now Fulham—three nearly different kind of sports.

"That cost us a bit of rhythm. When we had the ball we had to work a lot."
Van Dijk's Defence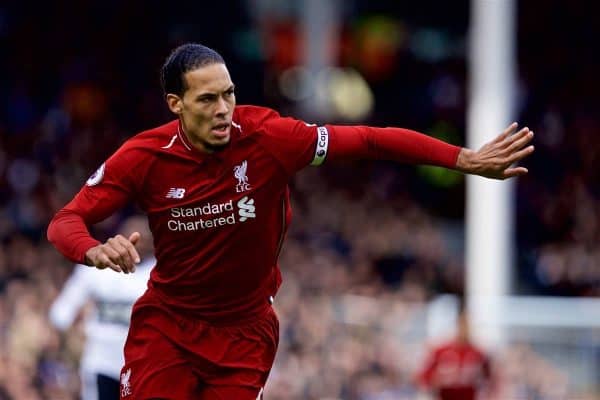 Liverpool generally defended well, as hinted at above by the xG, and they had to given the number of times they gave the ball away.
Van Dijk was singled out after the game, as well as Alisson and Milner.
Three of Liverpool's steadiest players and two of their best, but now ranked as the worst players in the world for a week due to football's short-termism and desperate search for an attention-seeking hot take.
The players themselves were eager to take the heat off each other, and neither Milner or Van Dijk blamed anyone but themselves when interviewed after the game:
"I'm not giving excuses, I should have headed better."

"It was me, I've put him in the mire."
All of the best players in the world, especially those who play in defensive areas, make mistakes, but what makes them the best is how they and their team recover.
Van Dijk was still one of Liverpool's better players, the mistake aside, contributing to the defensive cause with two tackles and three interceptions.
He was also the team's best passer, completing 91 percent of his 67 passes.
This is easier when an opposition sets up as Fulham did, but Joel Matip only completed 78 percent of his, and Van Dijk also completed seven out of 10 attempted long passes.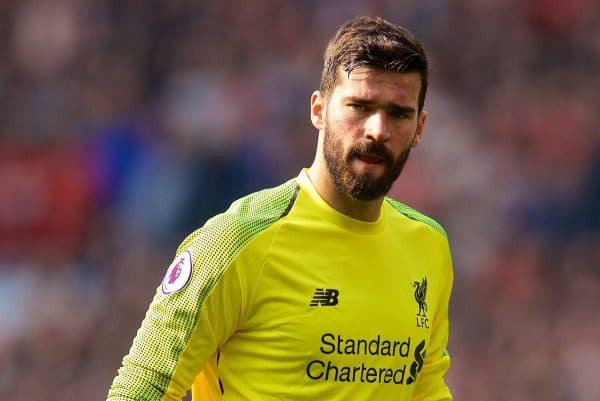 Alisson has money in the bank and can probably afford a few more mistakes before we start to worry, such has been his importance to the team in attack and defence.
Milner made up for it with his penalty, as Klopp alluded to after the game. The importance of this spot-kick cannot be overstated at this stage in the season.
Sadio Strike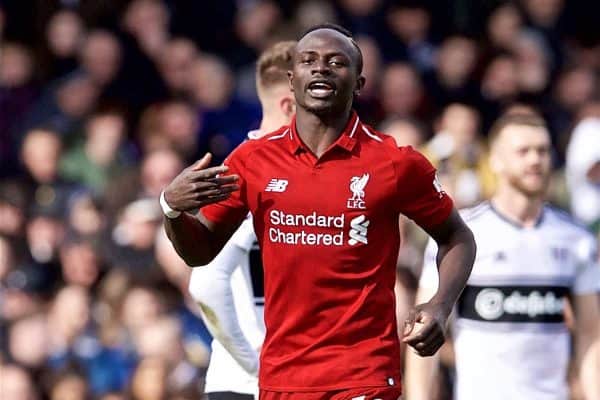 Another aspect of recent Liverpool performances which should be shouted about are the performances of Sadio Mane.
In this formation Mohamed Salah is often the auxiliary striker as Roberto Firmino drops deep, and the average positions from Sunday's game (below, via WhoScored) would suggest that this was the case again:

But Mane's performances this season have been more striker-like than Salah's.
For a start he only has one assist and a total xA of 3.80 according to Understat. Salah has seven assists and an xA of 8.69.
The "selfish" Salah has literally twice the eXpected Assists AND 3 times the actual assists, while creating 11 more big Chances and 20 more total chances than Mané. Who has been in great form knocking the ball into the net

Can't we just be happy to have both?

— SimonBrundish (@SimonBrundish) March 17, 2019
This shows he is more regularly in the position to finish and less often, or less inclined, to create for others.
This isn't a criticism of Mane, more a compliment, as without him this season opposition defences would be able to nullify Salah's threat, and therefore nullify Liverpool's threat.
Opposition focus on Salah has helped Mane, but he's still had to step up to the plate.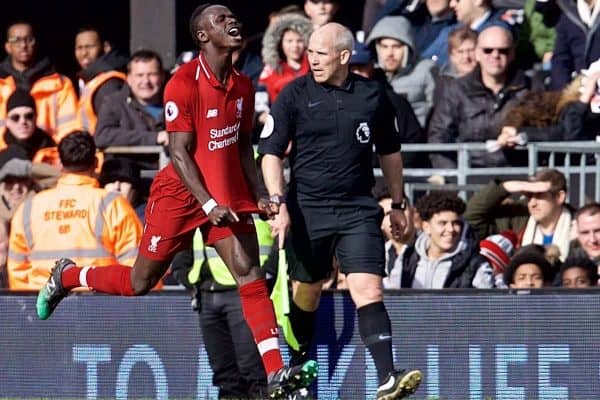 His all-round attacking game means he has been the man chosen to lead the line on a couple of occasions, and his combination of pace, skill, technique, two-footedness and perhaps underrated aerial ability means he is the go-to guy in the striking department, just as Salah was last season.
Even if they play this role from wide areas.
Notes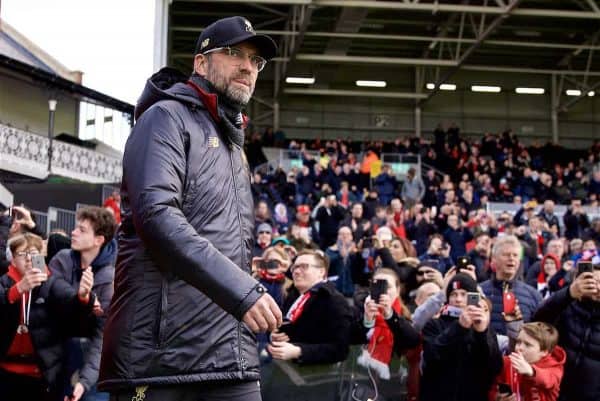 Mane's goal was one of three big chances for Liverpool, along with the penalty and a Salah chance towards the end
Klopp: "We let them back into the game with counter-attacks, making the wrong passes. It's just the intensity of the competition, it's nothing to do with nerves."
44 percent of Liverpool's attacks went down the Robertson/Mane left side, with 32 percent down the right.
60 percent of Fulham's attacks came down Liverpool's right.
Klopp: "It's difficult for other teams to beat us, that always gives us the opportunity to win."