Sadio Mane has again been linked with a summer move to Zinedine Zidane's Real Madrid, but Liverpool have 'no intention' of parting ways with their 20-goal man.
Mane has been in remarkable form so far in 2019, scoring 11 goals in his last 11 games to bring his season's tally to 20 in 38 appearances.
He has stepped up impressively while Mohamed Salah struggles to find the back of the net, and has emerged as one of the leading figures in an enthralling title challenge.
Unsurprisingly, this has led to renewed claims from both France and Spain that Mane is a priority target for Real, following the return of Zidane to the dugout this month.
Most recently this has come from Marca on Monday, with Nacho Labarga reporting that Zidane "insists" on signing the Senegalese, reviving a deal from prior to his exit last year.
They relay reports from France Football, who wrote that Real "had reached an agreement with him last summer," but the move broke down due to Zidane's departure, and now it has been "reactivated by the insistence of the coach."
But according to the Mail's Dominic King, responding to these claims, Liverpool "have no intention of selling."
"There are no loopholes in his contract that Real Madrid could exploit," King added. "The interest simply shows how good Mane has become."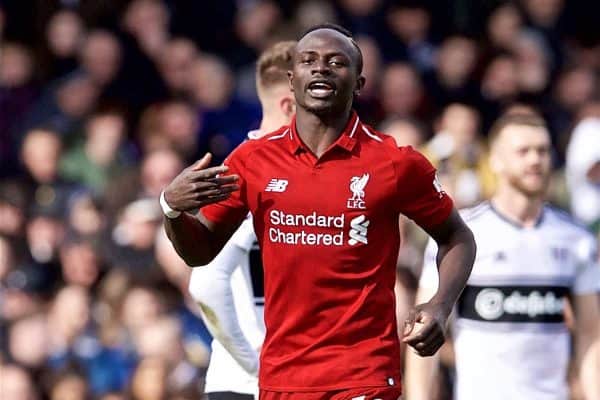 This is a welcome, if predictable, update, as this speculation comes just four months after Mane signed a new five-year contract with the Reds believed to be worth £150,000 a week.
The "loopholes" King refers to will be any clauses negotiated in this agreement, whether that be a set fee that would activate his exit or a commitment to a particular club such as Real.
Liverpool are clearly not naive enough to shake hands on these, as the decision to allow Emre Can to leave on a free transfer last summer proved, after the German sought a release clause in any extension.
Along with Salah and Roberto Firmino, Mane is a key part of Jurgen Klopp's attacking line, and the manager himself has attested to the next transfer window being more about retaining the core of his squad than altering it.
"I don't think this is a team at the moment where we have to spend the big money or whatever," Klopp said.
"The best way to do it is bring together a group of players, try to develop them all together and then stay together for a while."