Liverpool have been basking in the glory of a sixth European Cup triumph and the positive outcomes of that victory show no sign of abating.
The goals, the trophy lift, the parade: all have been spectacular highlights over the weekend for anybody of a Red persuasion.
But, big and small, the journey and the final itself has been made up of a million other soundbites, player interviews, memorable matches and facts.
Already since the final there has been talk of a contract extension for Jurgen Klopp and confirmation of a new deal for Divock Origi. There's also a Club World Cup and a European Super Cup to contest next season.
On a more personal level, the brilliant stories of the families behind the players is a very real and important knock-on effect of winning the final—as are the stories of the fans and how events unfolded for them.
And on Monday, more news continued to filter through of just how the Reds have been recognised for their achievements in all manner of ways, while the reaction to the win poured in from all angles.
Here's a run-down of the latest highlights affecting Liverpool FC, Champions of Europe:
Reds dominate Squad of the Season

Apparently there are too many names to worry about overlooking, so UEFA go all-in with a squad, not just a team of the year.
And six Liverpool players are represented in the 20-strong squad, selected by UEFA's technical observer group which includes David Moyes, former Real Madrid forward Raul, England boss Gareth Southgate and Belgium manager Roberto Martinez.
Alisson Becker got the nod in goal, while three defenders were selected: Virgil van Dijk, Andy Robertson and Trent Alexander-Arnold.
Gini Wijnaldum was the midfielder picked from the Reds' ranks, while Sadio Mane is the sole forward selected.
That half-dozen means Liverpool had the most players selected of any Champions League team—and rightly so, given we won it.
Goal of the Year
UEFA also felt kind enough to name a top 10 goals of the season in the Champions League; the full list is available to watch here.
The Reds had a sole strike incorporated: Sadio Mane's brilliant turn and finish against Bayern Munich was good enough for third on the list.
Lionel Messi's free-kick against the Reds took second, with Cristiano Ronaldo's volley for Juve against Man United claiming top spot.
Elsewhere, Luis Suarez's opener at the Camp Nou in the semi-final first leg was 10th and two other ex-Reds feature: Philippe Coutinho against Man United and Raheem Sterling against Shakhtar.
Money matters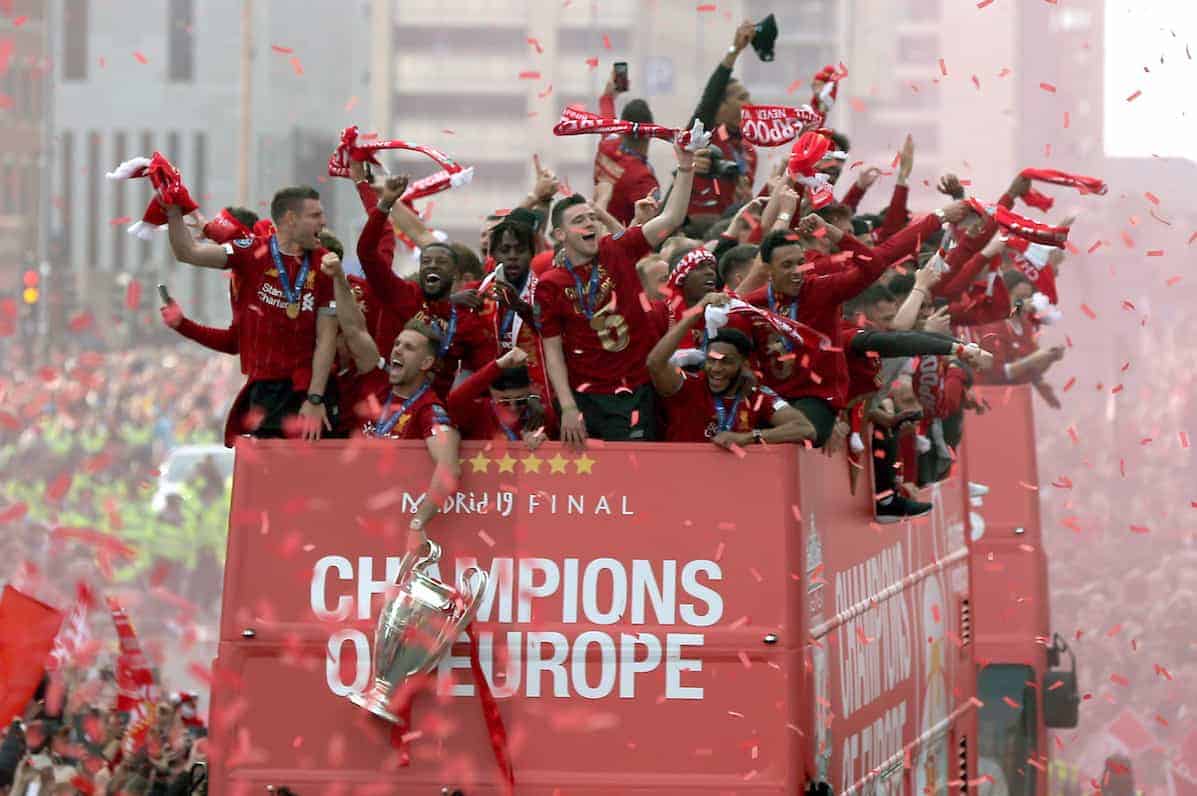 No doubt there will be more detail to come on just how much this Champions League run earned Liverpool in the days and weeks to come.
But for now, just know this: It's a lot. Again.
Noted football finance blogger Swiss Ramble tweeted details of the Reds' likely earnings, suggesting a total of €111 million (£98.5m) for winning the competition.
That's €30m more than the Reds earned last year for finishing as runners-up, including €60m of prize money.
Additionally, Swiss Ramble concludes that the Reds have earned £251 million income from Premier League and Champions League revenues combined—"the first time a club has received more than a quarter of a billion pounds from this revenue stream."
Success breeds success.
Lijnders knows the truth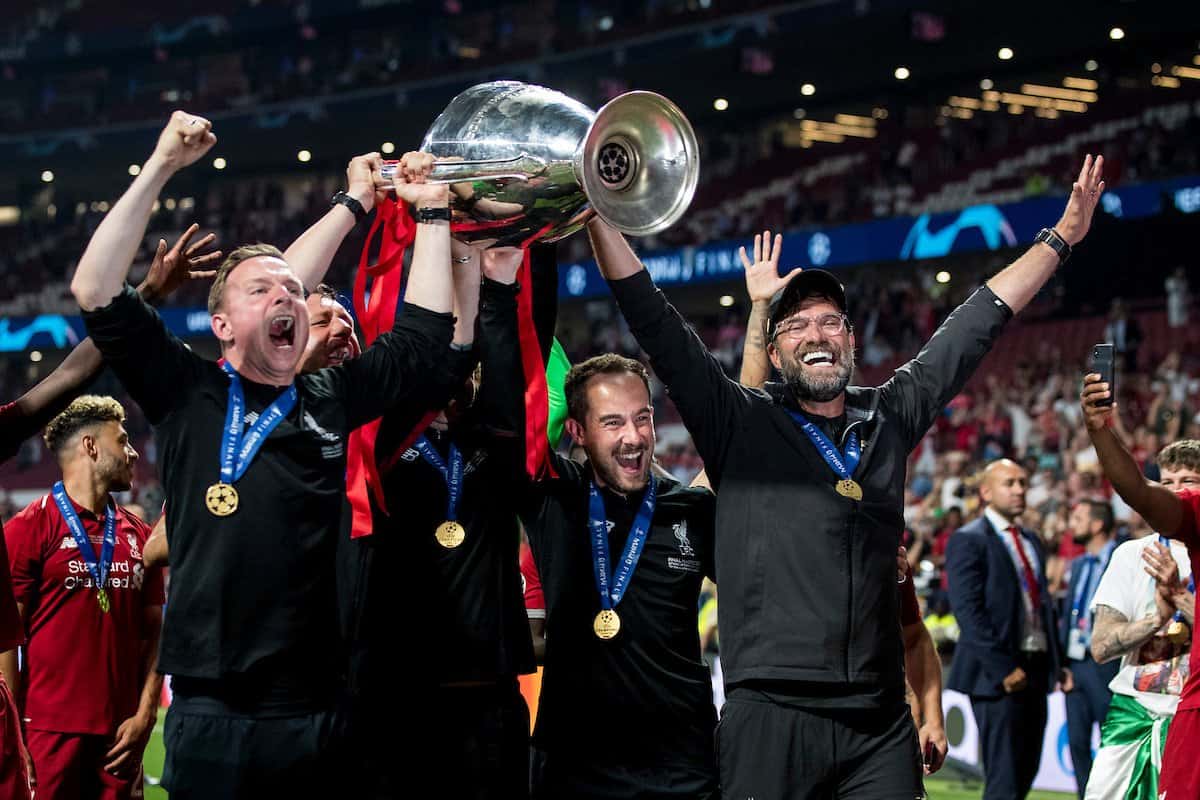 We've conquered all of Europe; we're never gonna stop.
The Kop knows it, the whole of Liverpool sings it…and Pep Lijnders just happens to agree. Speaking to the club website, the assistant boss said:
"I would say, 'Please everyone, keep this feeling of desire, passion and ambition into the next season.' We shall not be moved.
"As I've said before, you have to deserve the right to be ambitious and, wow, these boys deserved everything.
"I have just one message from us to the world of football: 'We conquered all of Europe and we're never gonna stop…'"
That'll do us. Another one next year!