Joel Matip started the season as probably Liverpool's fourth-choice centre-back; he ended it a hero with the fans and one of the team's best performers.
As squad players go, Liverpool's No. 32 was pretty much archetypal 12 months ago: low-cost to sign, low-maintenance when out the team, relatively low wages compared to certain others who featured little or less.
It could have been a farewell campaign for Matip: Dejan Lovren ended last season ahead of him in the order of merit and Joe Gomez started this one in similar regard.
Playing for Liverpool is all well and good, but there isn't always too much room for manoeuvre when it comes to rotating centre-backs.
Do or die, cure or kill? Matip himself would rarely be thought of in those terms, because he's so…placid. So calm. So sub-worthy.
Then 2019 happened, and Matip became a reliable operator, a first choice, a key performer. A Champions League winner.
Player Name, 2018/19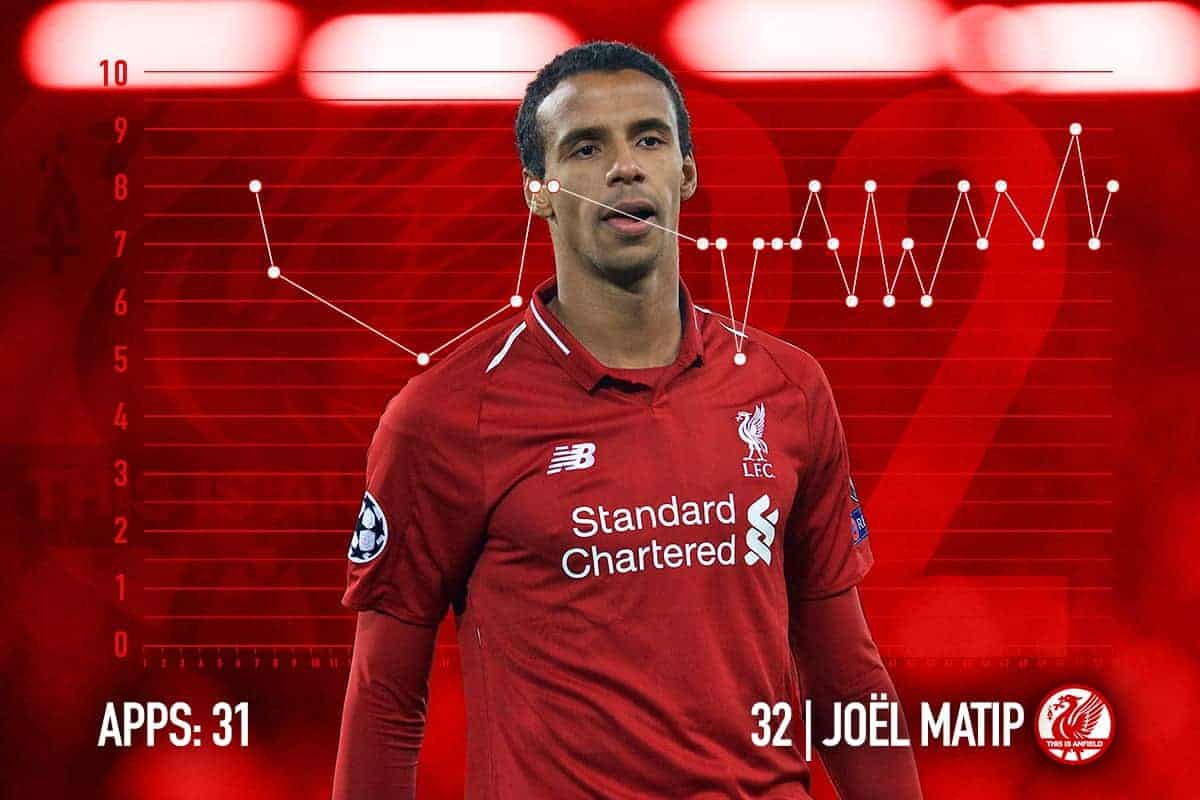 Started: 26 (All competitions)
On as a substitute: 5
Unused sub: 12
Goals: 1
Assists: 1
Our Overall Season Rating: 8.5
Average TIA Player Rating: 7.05 (Rank: 7th)
Last year's average TIA Player Rating: 6.04 (19th)
A Game of Two Halves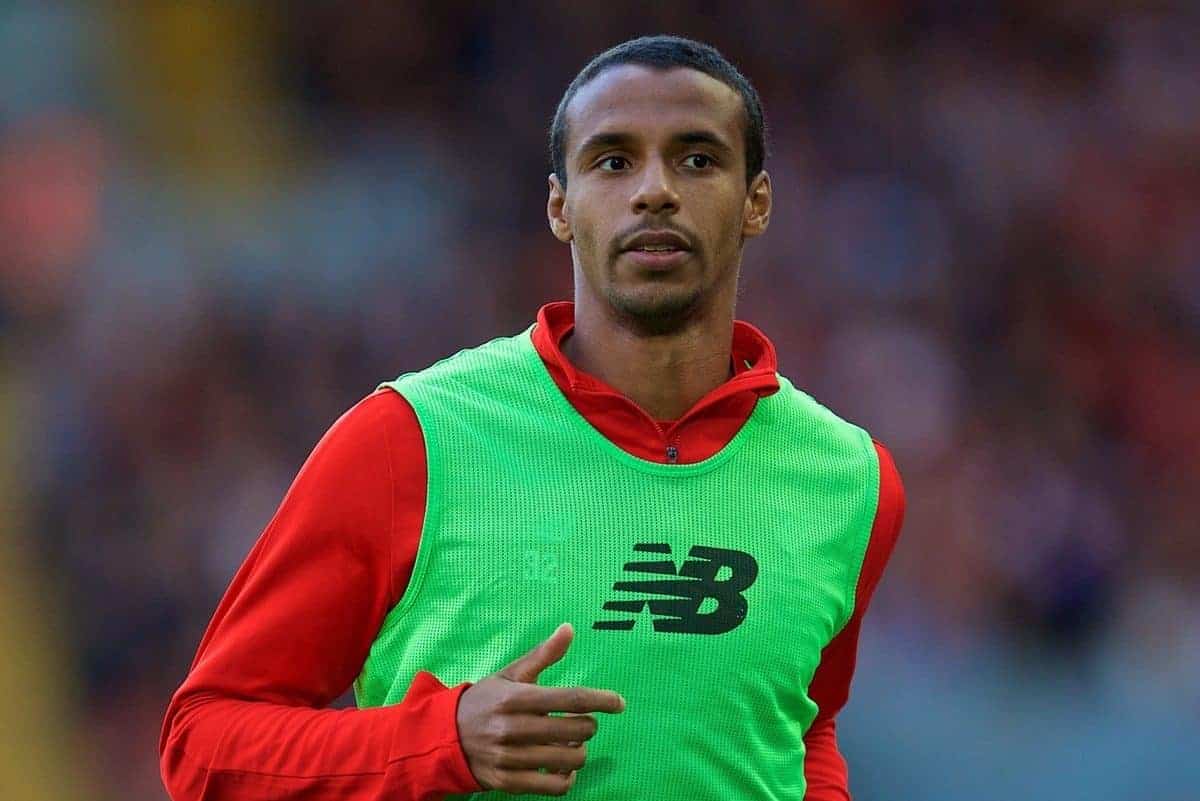 Picture the scene: the final minute of the match, Liverpool leading Tottenham by two goals to nil. No, not that match. Get that one out of your head, just for one moment at least.
This one is at Wembley, way back in September. The Reds have absolutely battered Spurs on their own pitch and it could have been three or four, but it's just a two-goal lead for Jurgen Klopp's men.
To help wrap up the game, he turns to Matip: an extra centre-back for extra protection for the 60 seconds that remain of the game.
It was the third time in a row this sub had been used at this moment in a league fixture, and it would happen a further two times over his next three league appearances.
Spurs got one back, that day. It probably wasn't an appearance the Cameroonian defender will look back on with many fond memories once his career is over.
From August until the start of December, though, that was his role: on the bench, closing games out, just three starts in total, scoring against Southampton.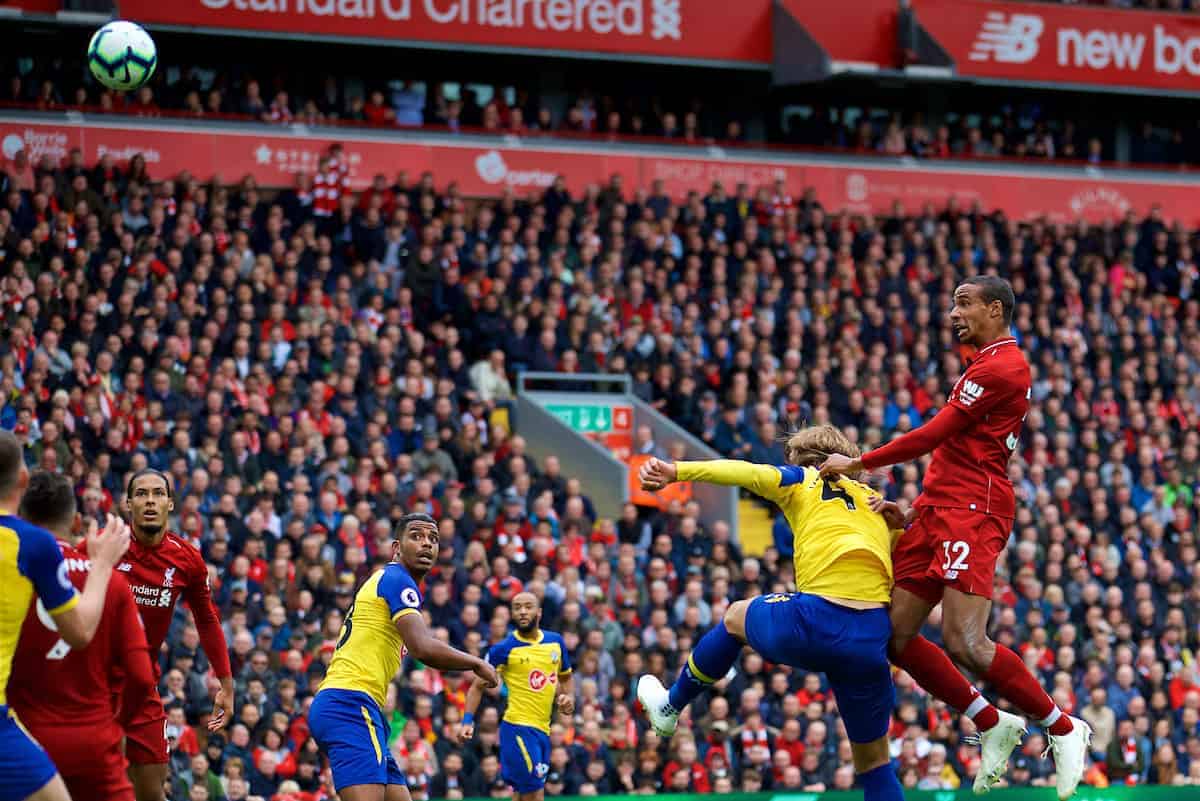 2018/19 was to be a watching brief for Matip, it seemed, as Gomez shone alongside Virgil van Dijk.
Injuries have been absolutely massive at Liverpool over the last two seasons, in terms of players being given a chance to come in from the sidelines, stake their own claim…and stay in the team.
Andy Robertson and Trent Alexander-Arnold did it last year. When Gomez fractured his leg at Burnley on December 5, it was Matip's turn to complete the back four.
Initially, that seemed a short-lived opportunity, as a monstrous performance and a broken collarbone were both attained against Napoli, leaving the Reds short at the back.
Had Lovren been fit, it could have gone very differently. But Matip, after missing seven games, was soon back in the side.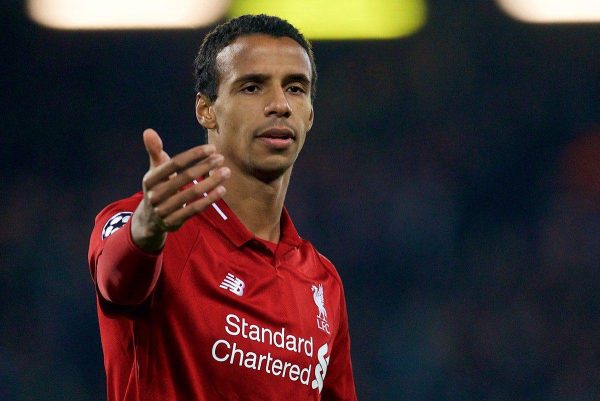 From mid-January to the end of the season, he was almost entirely an immovable presence—both in Klopp's team selections and in stopping opposition attackers.
Without question, 2019 has witnessed the best of Joel Matip's football career at Liverpool and his importance to the team has been immeasurable.
Consistency, Understanding, Maturity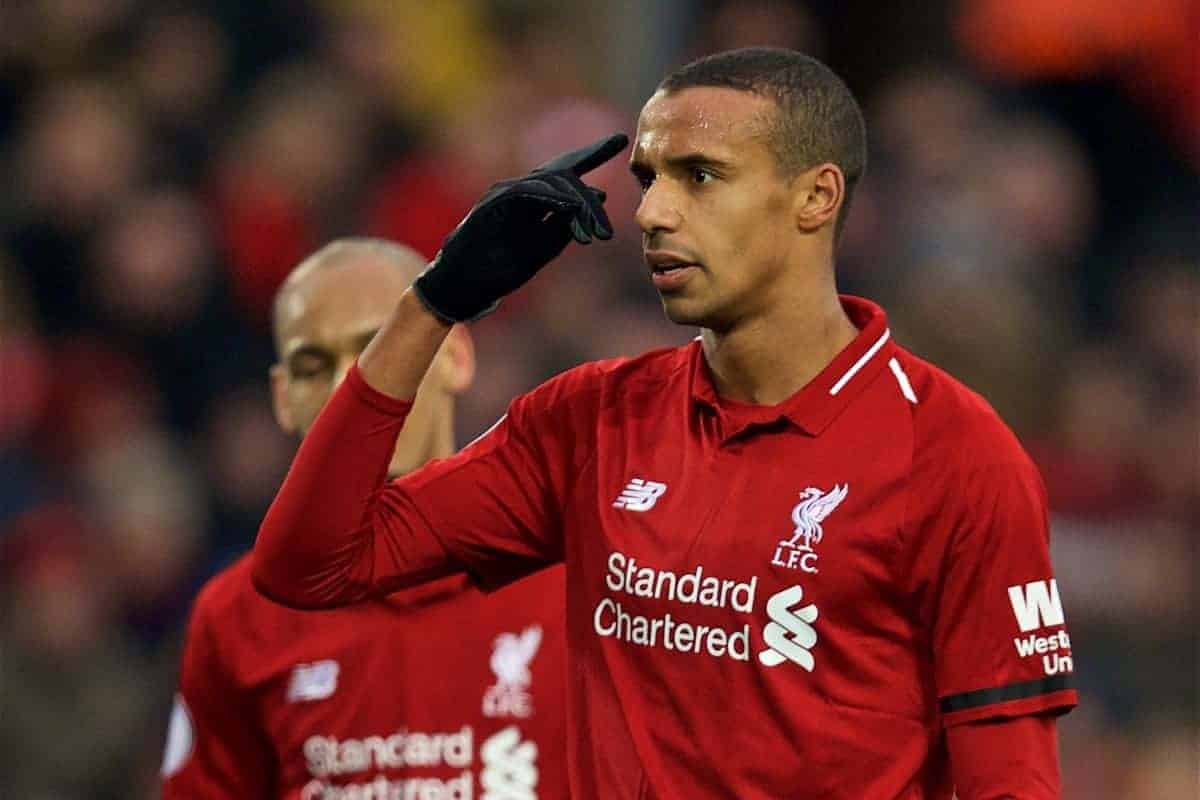 The argument given for having big squads, aside from injury cover in some specific instances, is for increased competition.
One player plays well, it pushes another to improve, to reach a better level, to get back in the team.
In turn, the first works harder, which benefits the team's overall performance, and on and on it goes in a lovely, virtuous circle.
It doesn't always work that way. Lazy players, those who moan at being sub, a bad attitude on the training ground or those who simply accept being second choice as a course of their career can all let standards slip.
It's been the case at Liverpool at times, but it certainly hasn't been in defence of late.
Matip rose to the challenge of nailing down the right-sided centre-back spot as his own in imperious fashion, not just playing well with the basics of defending, but adding so much more to his game—and, thus, to the team.
It has been said that Van Dijk makes others play well around him. Quite probably so, but there still has to be an appreciation of his orders, an understanding of what he can do, by the second partner.

Matip is almost the perfect foil for the Dutchman: brave, tall, elegant, low-key in his on-field approach but very much a team player and an intelligent defender.
Telescopic leg-stretches to make vital interceptions have been mixed with sudden, galloping strides forward, covering 30 metres of pitch and leaving three or four opponents for dead.
If one of those eventually ends up in a top-bins smash, we're all on the pitch celebrating.
Above and beyond anything else Matip produced in terms of individual tackles or clearances has been his sheer consistency.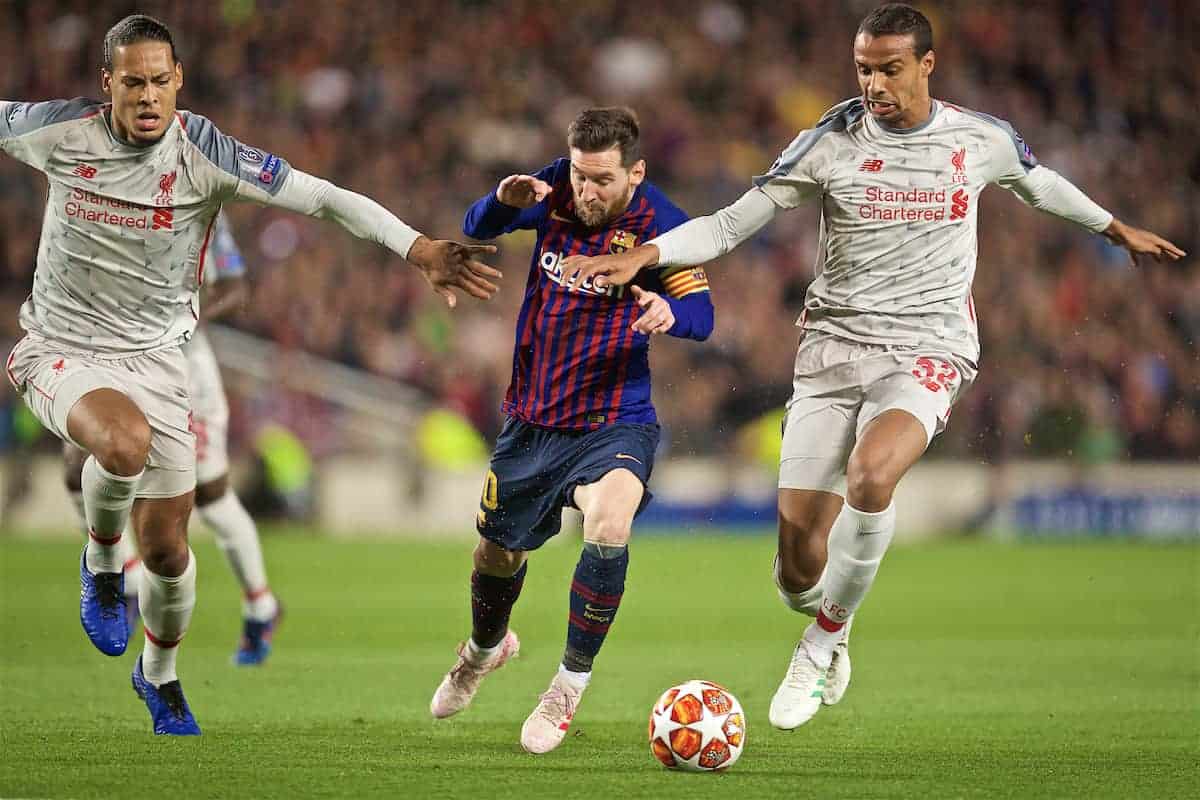 The No. 32 put in as many good performances as Fabinho or even Van Dijk himself, and there's little higher praise which can tell the story of his second half of the season.
He shirks nothing, he's rarely rattled by the occasion or the opponent, he takes on all comers in whatever fashion is required.
With all four central defenders fit and available by the end of the season, there was never a hint of a question that Matip would lose his place.
That's what winning a spot means. That's what earning the shirt means. That's what Joel Matip has done this season.
Next Season and Mission Critical for Matip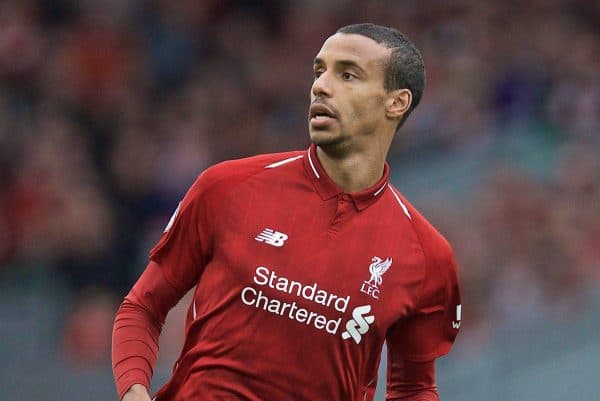 Let's make this clear: it's underrated, or perhaps under-appreciated, just how good Matip has been this season.
Perhaps not by everyone at Liverpool, but definitely by outsiders.
He was never a consideration for any of the Team of the Year awards, doubtless because he barely played until November, but there was not a huge difference in his reliability and other centre-backs at the top of their game this term.
The big, huge, all-important question for Matip now is: can he extend that imperious run of form? Into next season…for the entire season?
If he can, at 28 (when the campaign gets underway) he could be set for another best season of his career.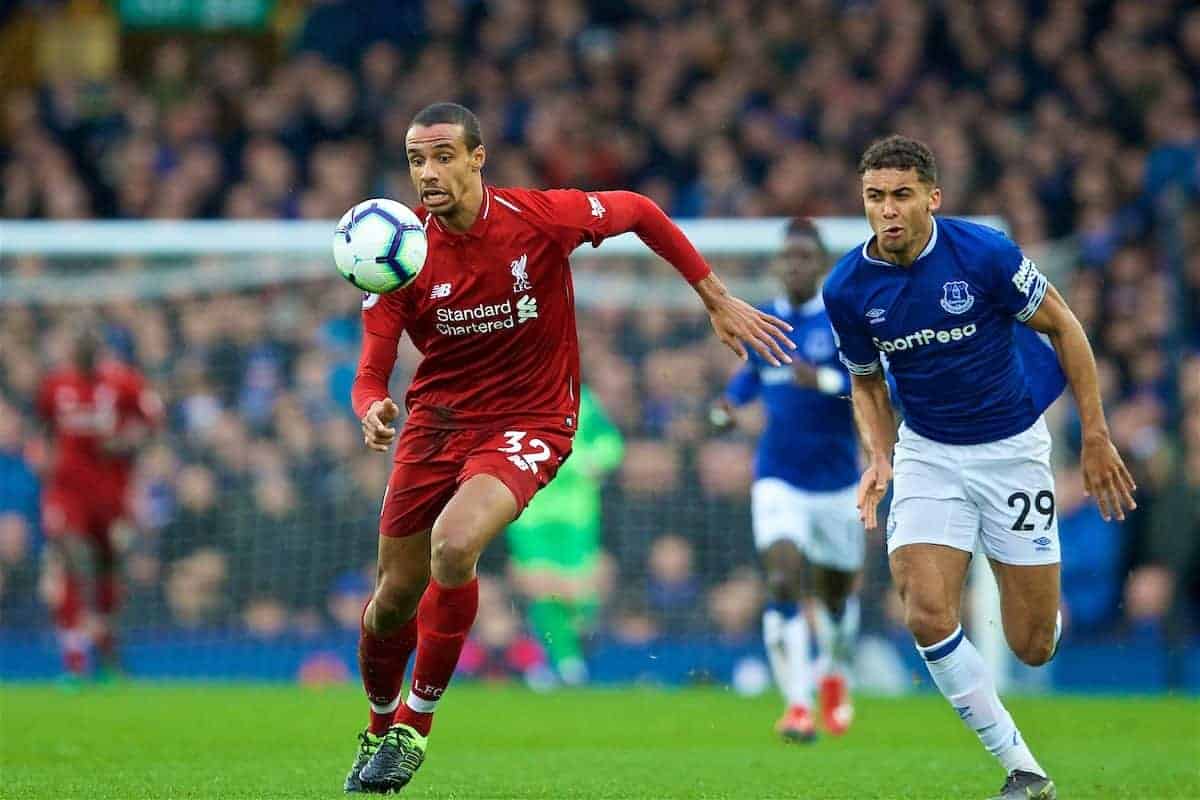 He's of the age where he should be in his prime, playing alongside a defender who is the best in the world.
Matip's issue at Liverpool has been injury and irrelevance, to be harsh and blunt: a free transfer, frequently sidelined, rarely first choice across two-and-a-half-years at Anfield.
The past six months changed all that, but he needs to maintain it to grow in stature and standing within the confines of the club and beyond.
He'll definitely get his chance to remain in place at the back, and deservedly so—it's all on him to maintain those standards.
---
Best moment: His first assist for the club. Picture the scene: The final minute of the match, Liverpool leading Tottenham by two goals to nil. There you go, that match is back in your head again. And it'll stick in Matip's a lot more, too.
Worst moment: Own goal against Bayern might have given him a few minutes of anticipatory heartbreak and a broken collarbone in the last seconds against Napoli probably wasn't his favourite few seconds of the season, either.
Role next season: Starts first-choice centre-back, assuming the Reds don't lash out £50 million on someone. After that, it's all up to Matip.