As part of Liverpool's squad return to pre-season training, sports fitness expert Dr. Rajpal Brar explains the importance of players getting an extended rest in the summer.
The first wave of Liverpool players returned to Melwood on Saturday morning, where they went through a series of tests to assess their fitness levels.
The rest of the squad will return at staggered rates over the coming weeks, depending on when they were last involved in international football for their respective nations.
In the cases of Alisson, Roberto Firmino, Sadio Mane and Mohamed Salah, they are still away with their country and will need at least three weeks' break when their participation at the Copa America and Africa Cup of Nations ends, respectively.
The first returning players have had exactly five weeks since Liverpool won the Champions League trophy in Madrid. Others, such as Andy Robertson and Jordan Henderson, who had internationals in early June will return in the next week.
With professional football now essentially becoming a year-round sport, this extended downtime from the end of the season to the start of pre-season training is critical for footballer health and performance.
Footballer health is certainly a complex issue with numerous variable but if I could break it down into one equation, it would be this:
Load > Capacity = injury risk.
Load is the amount of stress being placed on the player. Capacity is that player's ability to tolerate that stress. If the load is greater than the player can handle, there's risk for injury.
Long seasons of high-intensity games and increased fatigue leads to decreased capacity, and research bears that out as both fatigue and higher intensity matches have been linked to increased injury rates.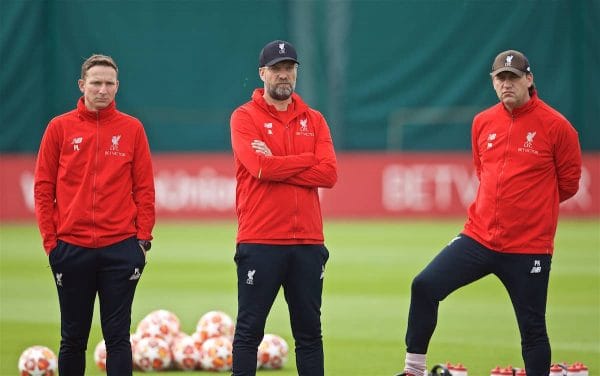 Further, injuries that are picked up during the season – even minor knocks or strains – decreases that capacity as well and the Premier League season is so fast paced that it's really difficult to ever get out ahead of that cumulative effect.
The rest period for Liverpool's players is critical to flip the equation around. They significantly decrease the amount of load and therefore build up a healthy margin headed into pre-season training.
Many non-contact injuries – particularly muscular strains – build up over time and I think of these insidious injuries like a bucket that is slowly getting filled up with drops of water, eventually overflowing and manifesting as injury. Extended rest allows you to dump that bucket of accumulated water.
In addition to the physical recovery – I explicitly mentioned muscular strains above but also tendons, ligaments, etc – which is what most folks tend to think of in my anecdotal experience when talking about recovery, there are other major systems that are also heavily taxed during the season which benefit from extended recovery.
The first major system is the nervous system, in two distinct ways. The first is in terms of muscular function. If the muscles are the body's machinery, then the nerves are its wiring. They send signals to the anatomy and trigger responses.
With prolonged or excessive training, the nervous system can become overloaded resulting in decreased function. This can result in decreased physical performance along with poorer sleep quality, joint aches, poor skill execution, and generally lower energy.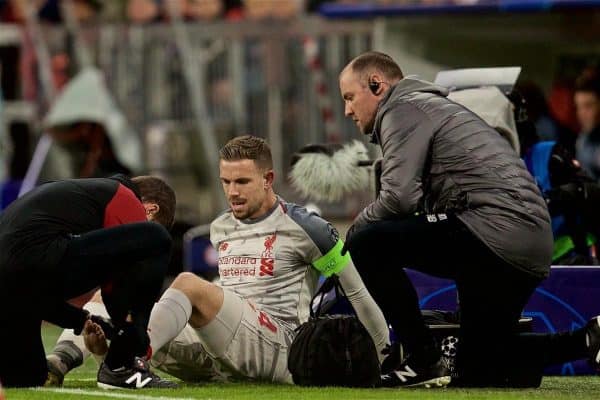 The second distinct way is through the autonomic nervous system (ANS) which is made up of the sympathetic and parasympathetic nervous systems, or SNS an PSNS. The former is known as the "fight or flight" system which creates a stress response throughout the body to mobilize whereas the latter, the PSNS, is known as the "rest and digest" or relaxation response.
Through the course of the season, the constant games and pressure leads to constant revving of the SNS system. This leads to a state of chronic stress which has been linked to a multitude of health problems.
The second major system that benefits from extended rest is mental. There's so much pressure, constant exertion, and mental usage that players' can and will mentally burn out as the season wears on. The World Health Organization (WHO) just officially placed "burnout" as a legitimate health condition.
Think about how you feel when you're facing a really busy time at work and/or under constant deadlines, it's extremely mentally wearing. When you're finally able to get through it and take a holiday or break, you come back feeling extremely refreshed mentally.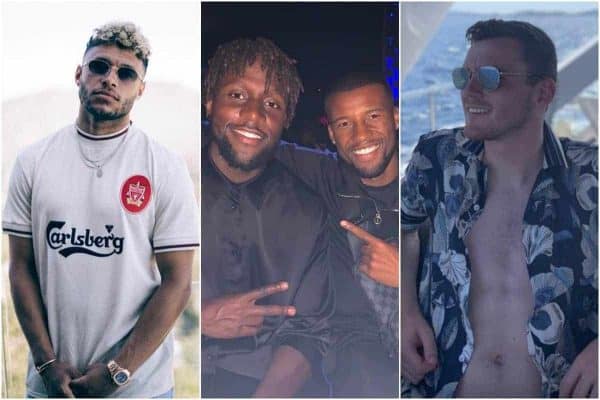 For these Liverpool players who just went through an extremely gruelling season, where a 'title race' feel encompassed the group well before Christmas, that holiday period serves the same purpose.
All that being said, extended rest is certainly important but the key is finding the sweet spot – players need to recover but you also don't want them to lose too much fitness.
Accordingly, Liverpool's pre-season training and programming has to account for that transition from rest back to sport. I'll be covering that in my next piece later this week.