As we continue our series of writers' lifetime Liverpool XIs, James Nalton gives his take on an upbringing appreciating football both on Merseyside and overseas.
As someone brought up in a rugby league town, football was second, for a while.
The only football on TV (in our house) was Football Italia on Channel 4 and FA Cup finals, so you were a fan of Giuseppe Signori as much as you were Steve McManaman.
I learnt a bit about this new Premier League thing from those early Merlin (not Panini) sticker books, shown below.
Then later, learning more about football tactics and the many different roles players can play on the pitch made me realise this sport was at least as good as rugby league, if not better.
This XI combines hazy memories of Liverpool's '90s slump, a footballing great, the Rafa Benitez years and the most recent team, which is the best I can remember.
If going for the best XI it would be easy to pick most of Jurgen Klopp's team, adding Steven Gerrard, Xavi Alonso and Javier Mascherano, but that would miss out some of my favourite Liverpool players.
This team will begin with a recent star between the posts…
Goalkeeper: Alisson

I caught the end of Bruce Grobbelaar's time at Liverpool, but can't remember it well enough to include him here, although a zany Zimbabwean would be my No. 1 pick if I could justify it by remembering anything other than his eccentricity.
Since then, for as long as I can remember watching Liverpool I haven't been totally convinced by any of their goalkeepers, until Alisson arrived.
The Brazilian is a big presence between the posts and in a game as a whole. He also has enough agility to make reaction saves, as well as simply being big enough to get in the way of things.
In this job I have been lucky enough to watch him train, and even on the training pitch you can see he is a level above most goalkeepers.
Right-back: Rob Jones

Jones was a part of the first Liverpool team I really remember without having to look stuff up.
These memories were reinforced by the Premier League sticker books I had around this time, and the Liverpool team which made the 1996 FA Cup final, which they lost to Man United.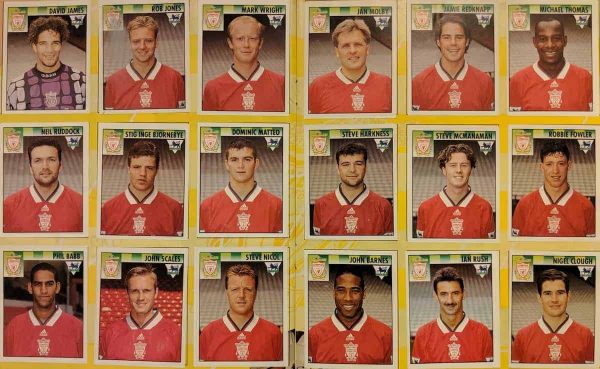 Unfortunately this would be a time when Jones began to suffer with the injuries which eventually saw him finish his playing career at 27, but that he's still considered one of the club's best-ever right-backs is testament to how good he was.
Centre-back: Virgil van Dijk

If Van Dijk played for one of the Italian teams, he might already be considered one of the best defenders of all time.
But because he plays for Liverpool, a team which has rivalries across the UK and Europe, many fans will never acknowledge how good he is.
And he's been this good for some time, at Celtic, then Southampton and some might say even in the Netherlands, but now playing at the highest level and winning the biggest trophies, he has proven just how good and how influential he is at the top level of the sport.
He'll hopefully stay fit enough to remain at Liverpool well into his 30s and build a real legacy as one of the greatest.
Centre-back: Daniel Agger

While Van Dijk is getting the chance to prove himself, it feels like injuries prevented Agger from ever doing so.
After initial worries he would have problems with the physicality of the Premier League, he allayed those when he was able to cope with peak Didier Drogba at Anfield, learning his lesson having struggled against the striker a week earlier.
From then on football seemed easy for Agger, but staying fit wasn't.
He did enough in his time at the club to show everyone how good he was, it's just a shame he couldn't take to the pitch more often.
Left-back: Fabio Aurelio

The former Sao Paulo and Valencia left-back was the first Brazilian to play for Liverpool.
As someone who has always had an interest in Brazilian football he was always going to be a favourite, but in the end it wasn't really his Brazilian-ness which made him such a good player.
He was more European in style, and being from Sao Paulo—a Brazilian city with a European feel—this wasn't a surprise.
He had unerring accuracy in his left boot and good technique which saw him used in midfield on occasions.
One of the main memories of Aurelio is a free-kick, from some distance out, which had one of the best goalkeepers of the time, Petr Cech, scrambling across his goal to no avail after Aurelio surprised him with a shot when he expected a cross.
Midfielder: Javier Mascherano

I still think Liverpool should be looking to sign a player like Mascherano.
A defensive midfielder with bite, great speed and good passing ability.
This, combined with his defensive skill, eventually saw him play centre-back for Barcelona where he won five league titles, five Spanish cups and two Champions Leagues.
Midfielder: Steven Gerrard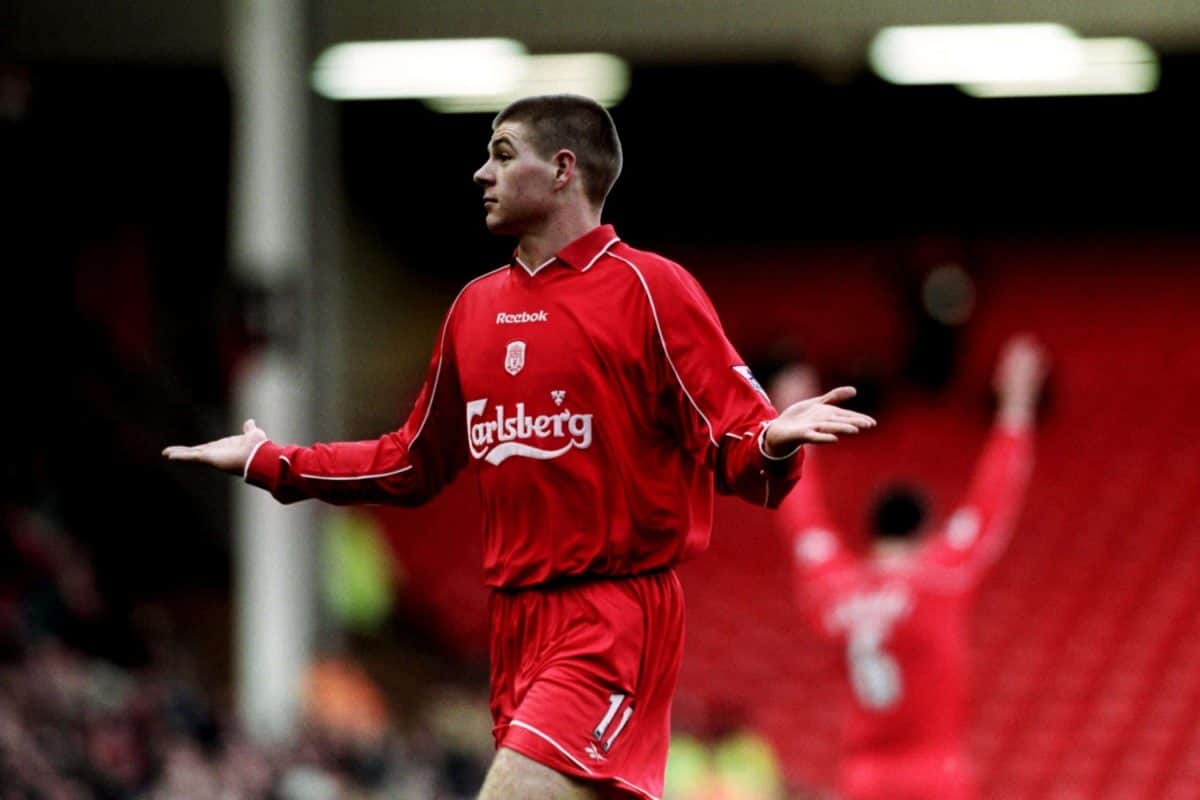 Finisher, tackler, passer, runner. Gerrard is one of the best players Liverpool and England have ever produced, and arguably the best player to have played for Liverpool.
He's one of those players you feel lucky to have seen throughout his whole career, even though it feels like his time at Liverpool could have lasted a couple of years longer than it did.
Midfielder: John Barnes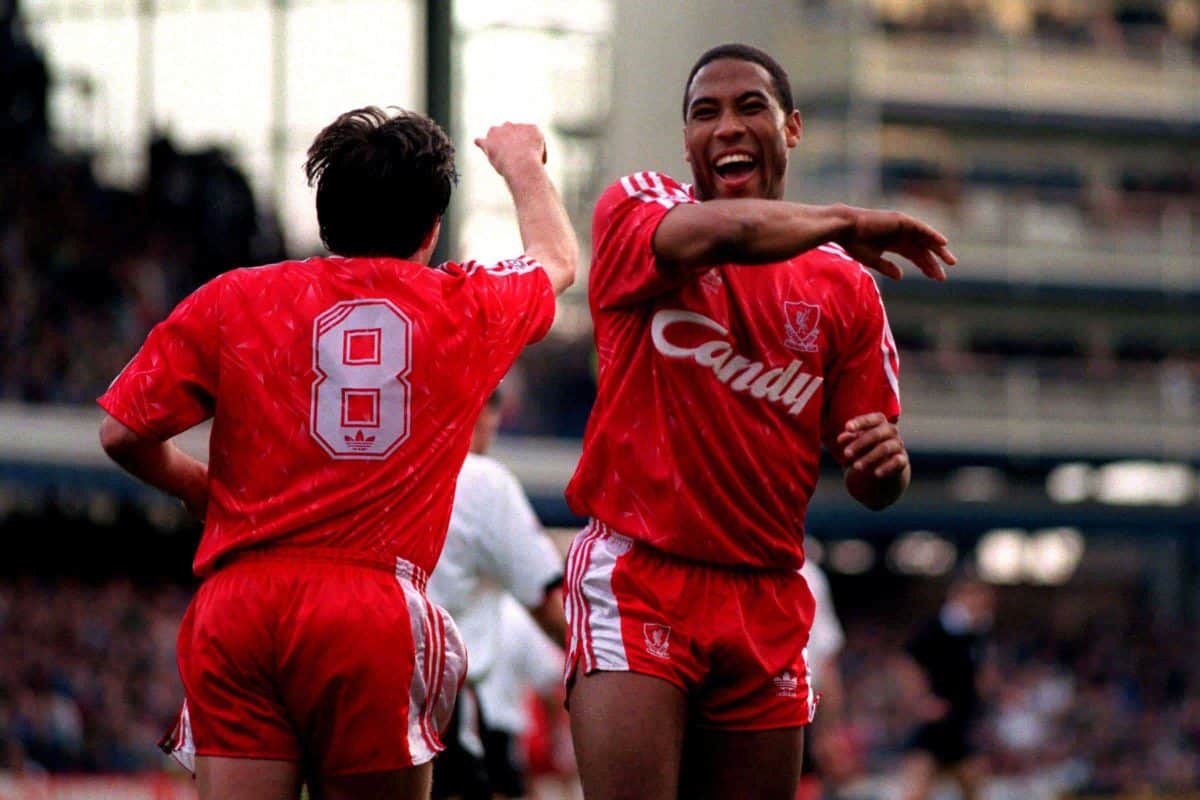 Up there with Gerrard as one of Liverpool and England's best, and a true pioneer of the English game and a global star.
I think anyone who remembers Barnes playing at any point in his career, no matter how faintly, would include him in their team, just because of the impact he's had on the game.
One memory that sticks out for me is his goal from the halfway line against Southampton.
RETRO GOAL: An underrated gem from the left peg of John Barnes #OnThisDay in 1996.

Dave Beasant cocks up a clearance and "Digger" calmly rolls it into the corner pocket from 40 yards.

Perfectly judged.pic.twitter.com/o9v0xI4X7W

— Proper Football (@sid_lambert) December 29, 2018
Dave Beasant scurried back but was unable to prevent the goal, after his poor clearance landed at the feet of Barnes.
Forward: Steve McManaman

There are few more entertaining sights in football than a winger slaloming past defenders, and the sight of McManaman leaving defenders in his wake eventually attracted the attention of Real Madrid.
He was probably ahead of his time in that he was a supreme dribbler but wanted to play in midfield rather than on the wing.
"I've never been a winger but that is the way people labelled me," he said after an England training session in 1997.
"My best position is the one I play for Liverpool. There are three of us in midfield and within reason I've got a licence."
McManaman was one of the best players, and one of the best to watch, during a relatively barren period for Liverpool.
Forward: Jari Litmanen

As someone who is interested in the many stories the game of football produces, there are few more interesting teams than the Ajax side Litmanen was part of in the early '90s.
As that team was inevitably dismantled, Litmanen moved to Barcelona: the total footballer following the path of total football.
Him signing for Liverpool was something which usually only happened on Championship Manager, but then it happened in real life.
It seemed too good to be true, and in many ways it was.
The idea of Litmanen at Liverpool remained better than the reality, as he was inexplicably left out of the team on numerous occasions, even though he was able to shine when he was included.
Even if not a Liverpool great, he was one of the greatest players to play for Liverpool.
Forward: Roberto Firmino

Firmino first caught my eye when writing for the Brazilian football website Sambafoot back in 2013.
He'd joined Hoffenheim from a low profile Brazilian team, Figueirense, which made him even more intriguing.
He was from the north east of Brazil, away from the football spotlight in that country which shines most brightly on Rio de Janeiro and Sao Paulo, further south.
This means he'll have had to work that little bit harder to become a professional footballer, and this hard work is now vital to one of the best teams in the world.
Having written about him regularly for a couple of years before he joined Liverpool, for him to then rock up at Anfield was great to see, and he's since evolved into one of the best centre-forwards in the modern game.
---
My Liverpool Lifetime XIs: Neil Poole, Karl Matchett, Joanna Durkan, James Nalton, Henry Jackson