Over the years I've had the privilege of watching some incredible players at Anfield, but who would make the best XI of those over the last few decades?
It's a personal opinion, so it'll never be agreed on by everyone.
For some, a certain goal by a certain player in a certain game means that nobody, ever, will mean more than they did.
For others, trophy-winning counts for much, or racking up hundreds of appearances as a loyal and long-serving member of Liverpool Football Club.
Indeed, one of the best things about the club is that there have been so many players who have been good, great, memorable and legendary, and each have their own case for inclusion in any given supporter's best-ever team.
This is mine, though, so there are a few rules: it's made up only of players I saw play a reasonable number of times—so from 1988/89 onwards, effectively—and who have spent more than a single season (plus the handful of games this term) with the club.
From the current crop, that rules out Fabinho and Alisson from the contenders.
Formation-wise, I'm going for a 4-4-2 diamond. It always was a personal preference, and the stunning attacking displays it allowed for in the 2013/14 season fully cemented its own place in my mind's Hall of Fame.
(That reverence doesn't stretch to the defensive half of the same season, so no place for Martin Skrtel, sorry.)
Elsewhere, the competition is fierce in a few positions, easy to pick in others, and I'd happily pay a whole lot more than Sky Sports charge me every month to see this side, in its prime, battering a dozen goals past Liverpool's biggest rivals.
Goalkeeper: Pepe Reina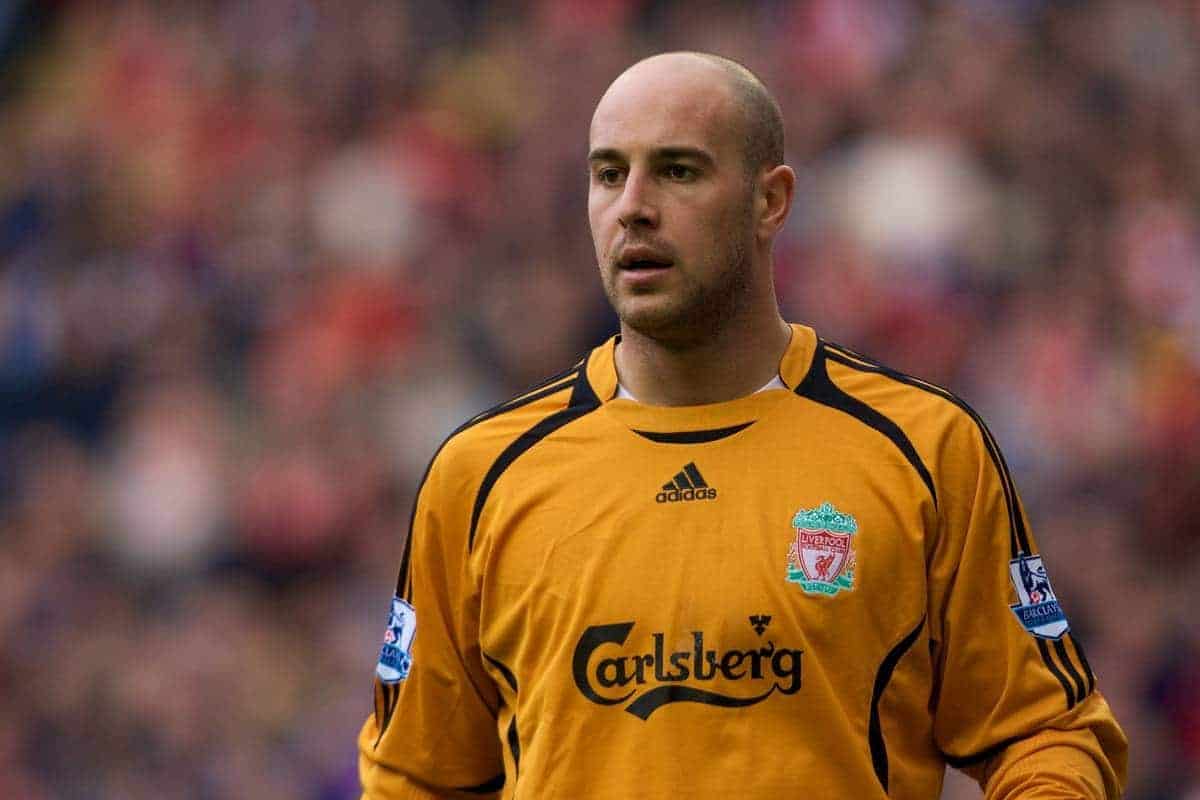 A man who changed much about what a goalkeeper should be able to do, in the eyes of an impressionable 20-something who had fairly recently progressed from blind bias to actual analysis, when it came to watching the beautiful game.
Since Pepe Reina's arrival at Anfield, no longer has "he's a great shot-stopper" been adequate cause for celebration of a 'keeper's abilities.
Shot-stopping is bog-standard, base-line criteria; if he can't save shots, why is he a goalkeeper?
There's so much more to it, and Reina awoke that realisation properly.
Authoritative, consistent (until near the end), an unbelievably good dressing room presence and selfless in his being, Reina was the No. 1, even if he didn't wear that actual shirt.
Right-back: Trent Alexander-Arnold

I've changed, as I've aged, and I look for different traits in players I now see good, or great, or world class.
Trent ticks pretty much every modern box: end product, intelligent use of space, a fantastic first touch, multi-dimensional in his on-the-ball approach.
Reading it back, that sounds like an awfully boring way of saying I think Trent is absolute class, and can go on to get a whole lot better.
Left-back: Steve Nicol

Put him any position and he'd still likely make the XI.
I saw Nicol at left-back more than anywhere else but he just seemed to have the exact same performance regardless of being in midfield, wide or as a supplementary attacker.
Never lost the ball, never lost a tackle, passed it calmly and ran for days.
Left-back has been a real issue for Liverpool for most seasons since he departed, up until Andy Robertson's signing and emergence, and he's the only one who has even been remotely close to how good Nicol was.
Centre-back: Virgil van Dijk

I'd be surprised if there were many who didn't already rank Virgil near the top of the all-time Liverpool lists, even those who lived through the eras of Alan Hansen, Phil Thompson, Ron Yeats, Tommy Smith or Emlyn Hughes.
Certainly a couple of family members do.
Just about eligible for inclusion thanks to an extra half-season at the club, Virgil has the lot: positional work, physicality, composure, vision, technical ability and the best deep voice on the planet.
Could end up winning a lot of trophies, too, which would further press his claims in the years to come for being our best-ever defender.
Centre-back: Daniel Agger

Don't @ me.
Daniel Agger had one issue and only one (Roy Hodgson playing him at left-back aside): fitness.
As a centre-back, he had everything listed above for Van Dijk, plus arguably being better on the ball and much more aggressive, though probably not as strong or quick.
Unfortunately he just didn't have the reliability and resilience needed to produce constant 40-game seasons, and after three months on the sidelines it could take him a few games to reach top speed again, understandably.
But in terms of what he did, how he played when he was at his frustratingly short peak, there wasn't another to match him.
Watching him in four games across about six weeks near the end of his debut season was all it took to realise how good he was after joining, and he only got better from there.
Defensive midfield: Jan Molby

Probably not the most dynamic deep-lying midfielder who could have been picked, but Big Jan taught this onlooker much about the different ways of playing the midfield role.
Never lost the ball, always spotted runs quicker than anyone else and took lovely pens and free-kicks, too.
This was the one midfield position which was up for grabs, as such, and no doubt Molby will be absolutely thrilled to have gotten the nod.
Central midfield: Steven Gerrard

Can't not, can you?
Gave me some of the most unbelievably jaw-dropping moments of watching football for a decade and more, scored some of the most outrageous goals I'll never forget and, crucially, played the pivotal role in the most euphoric, emotional, heart-bursting moment of them all.
Middlesbrough, Southampton, Man United and West Ham. Everton, Newcastle, Aston Villa and Sheffield Wednesday.
Those goals will be on repeat in my head for all eternity, but none so much as Olympiakos and AC Milan.
And the trophy lift. Oh my god, the trophy lift, and the rest of the night that followed.
Central midfield: John Barnes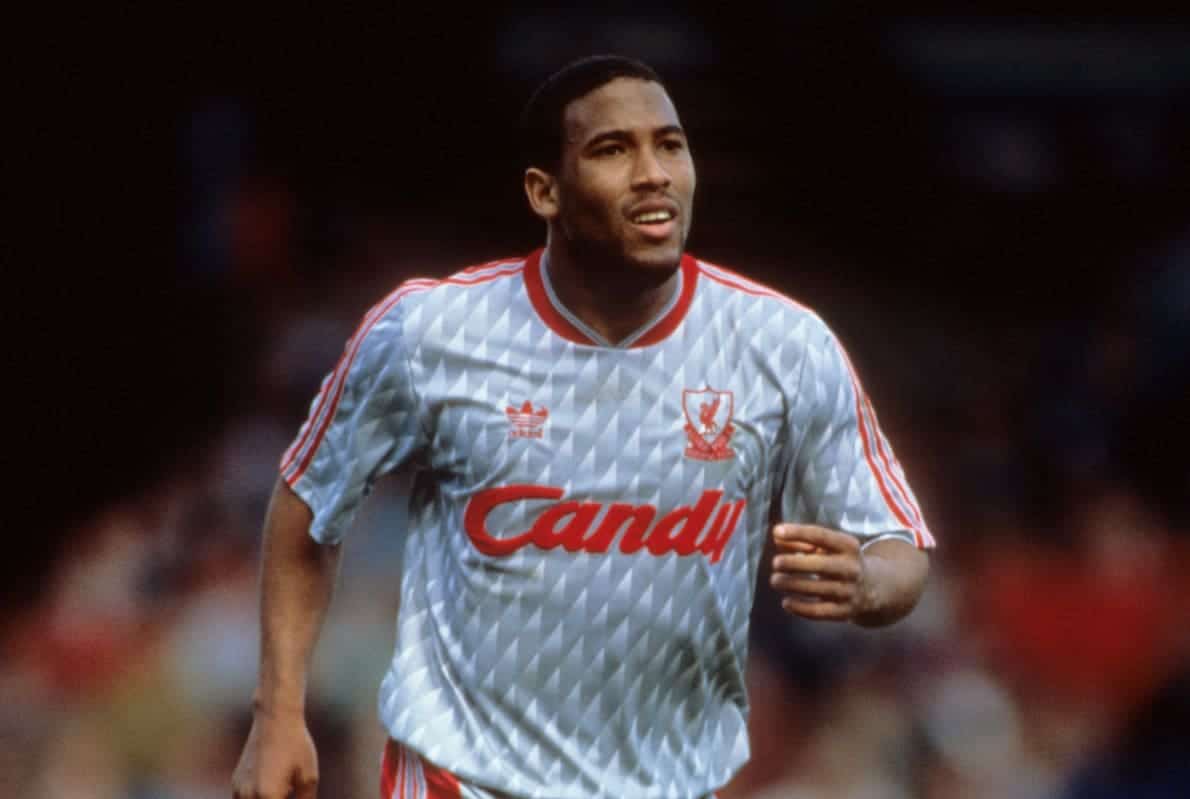 First name on the list; when I was a kid, now and forever.
Digger was my first hero, my absolute football idol, the first player I (properly, sorry Brucie, couldn't pronounce yours) learned the name of.
Added to all that, he was an unbelievable player and an absolute gent when this tongue-tied young lad met him.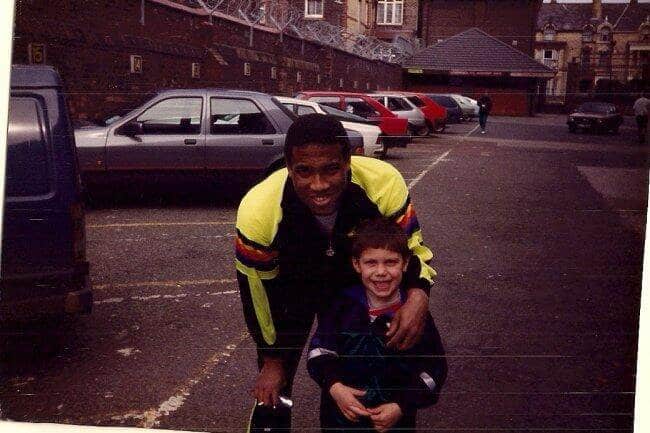 Met him in the car park at Anfield, then the next match I was at, he scored the winner. Consider my heart sold.
In a 4-3-3 I'd have him on the wing, a lightning, dribbling, unstoppable menace; in my four-man midfield he's still the best, a ball-player of unparalleled consistency, brilliant vision and, still, goalscoring genius.
Attacking midfield: Roberto Firmino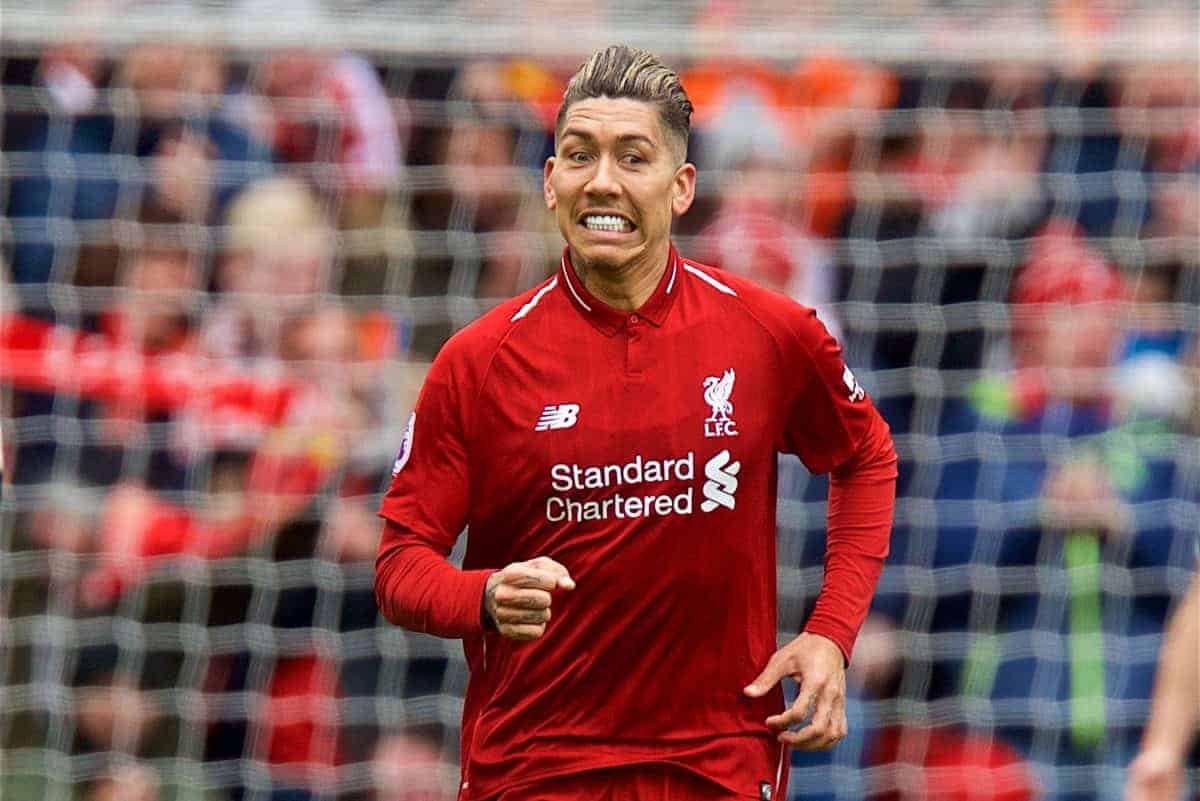 The player above this one and the player below are my two standouts, the duo who meant the most to a young supporter at different times, who have for decades since meant Liverpool.
Given the cynical nature of getting old(er, at least), globalised football, short-term stints with clubs and a disheartening lack of the "I'd do anything for this club" that supporters routinely offer up, I did not expect anyone to ever trouble to join that duo in my admiration.
Bobby Firmino is giving that theory a serious testing.
I adore him, everything about his game. He's cheeky, he laughs, he's brilliant, he's skilful, he scores goals, he does whatever it takes for his team-mates, he's a born winner who hates when it doesn't happen, but who also has the right amount of joy when it does.
If I could be a player, I'd be Bobby.
Forward: Robbie Fowler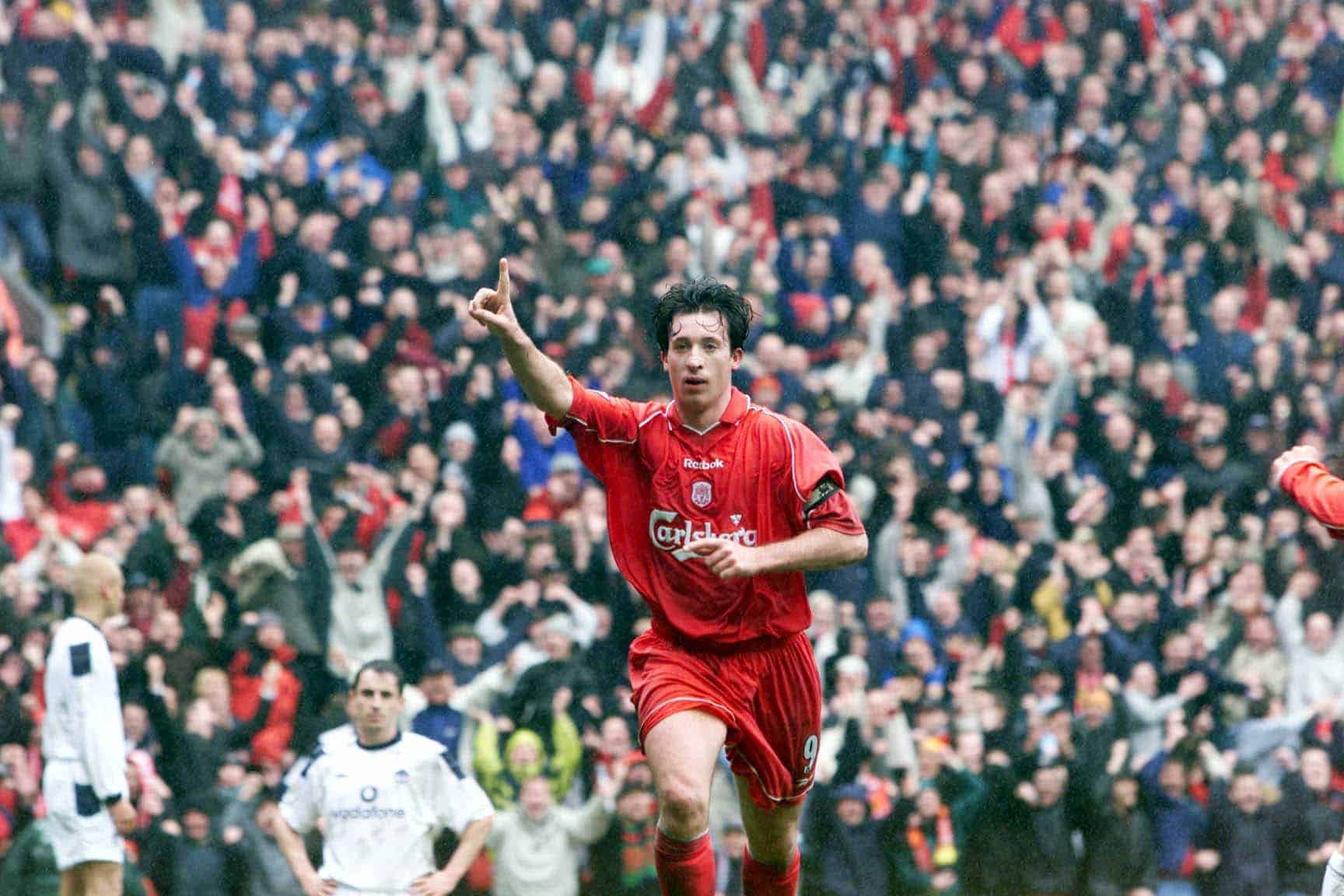 There was a time when, briefly and ridiculously, I didn't want Liverpool scoring if it wasn't Robbie Fowler.
Clearly that's not right, but it was the extent of how much this player meant and how good he was, that when it seemed he might be edged out of being first choice and edged out of the club itself, I didn't want the others to shine as much.
God gave me and many other fans magic moments, a dose of reality and my favourite goal of all time: the back-heel past Steve Staunton and rocket into the top corner of the Aston Villa net.
Forward: Luis Suarez

The biggest one-on-one battle in my team, Fernando Torres vs. Luis Suarez.
I note below my reasons for leaving Nando sub, but why Luis has to be in the team was this: he's the singularly most gifted individual I've seen at Liverpool since Barnes, and had the most nark, needle and desperate desire to win of any player I've witnessed.
Obviously, Luis overstepped the mark in that latter regard at times, but I don't care.
I'll have that kind of forward in the team any day over some of the current-day technically gifted, young, athletic would-be stars who don't seem the slightest bit rattled if they win or lose any given challenge, shot or fixture.
For me, football is to win as well as enjoy, and few embody that like Suarez.
Substitutes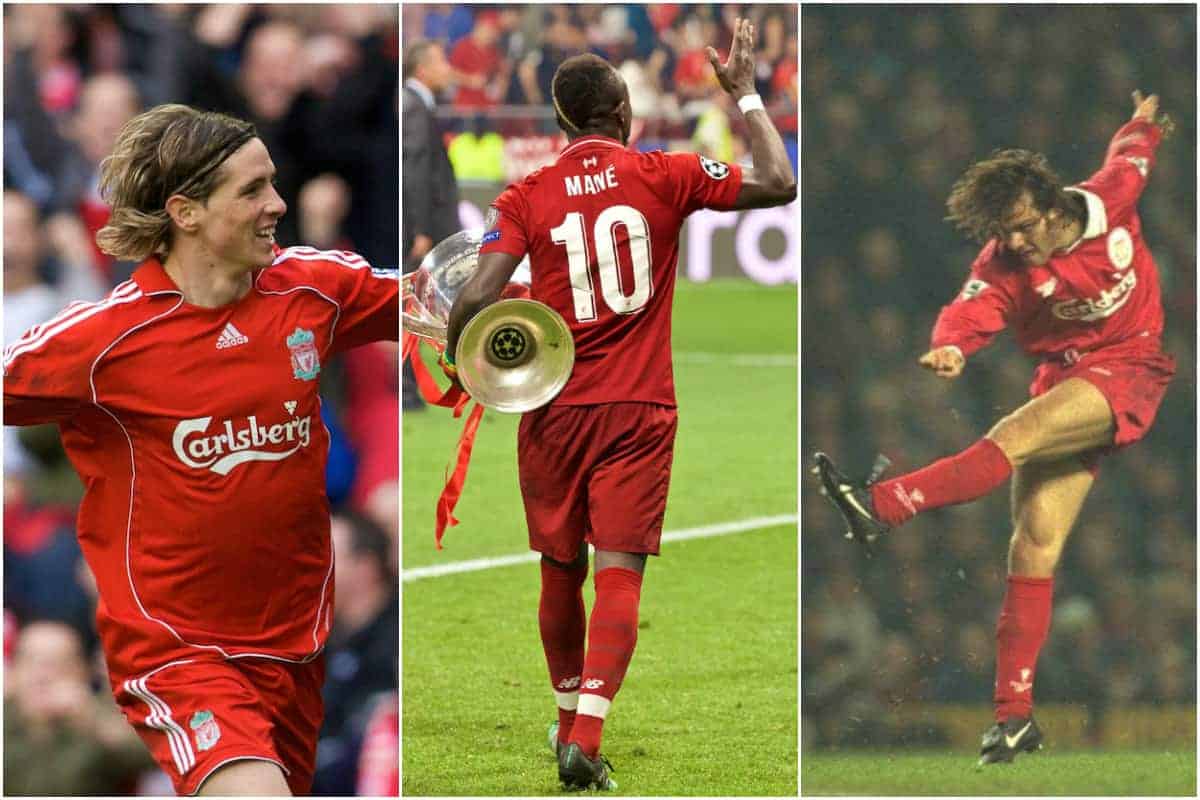 Goalkeeper: Bruce Grobbelaar
Crazy, funny and cat-like with his agility and spectacular saves to a young fan.
In the interests of transparency, he has been overtaken by Alisson in personal favourites—but the Brazilian is banned from this list by the criteria set!
Centre-back: Jamie Carragher
Just edging out Sami Hyypia for longevity and that absolute drive to do whatever it takes to win every tackle, header or game.
Full-back: Steven Warnock
I'd hoped for a while to see him make the breakthrough before he eventually did and, at 23 when he debuted, he extended the (absurd and obviously flawed) hope that it wasn't too late—I might still make it too!
Midfield: Patrik Berger
Loved his goals, his name, his rocket of a shot, his ability to dribble, his goals immediately after signing and the fact he was an exotic import. Loved Paddy, absolutely loved him.

Attacking midfield: Philippe Coutinho
A genius on the ball, so clever to watch and a real star after a period when Liverpool at times lacked individual flair.
Forward: Sadio Mane
Tricky decision, but the current No. 10 just edges out two earlier, but far more inconsistent, attackers I admired in Luis Garcia and Stan Collymore.
Aggression mixed with technique is, as you might realise by now, the absolute best mix for me—and Mane is the best overall of the three.
Striker: Fernando Torres
Honestly couldn't have imagined that I would like another striker after his departure more than I admired our No. 9.
He had it all and he was the best in the world for a brief spell, and his sale was the last Liverpool one which hurt as a supporter. That Blackburn goal is right up there behind Fowler vs. Villa.
---
My Liverpool Lifetime XIs: Neil Poole, Karl Matchett, Joanna Durkan, James Nalton, Henry Jackson