Pepijn Lijnders evoked the spirit of days gone by at Liverpool when he reiterated the old Bill Shankly quote that the club is made of a "holy trinity."
The assistant manager was standing in for Jurgen Klopp in the pre-Arsenal press conference when he made the reference—somewhat poetic, given that Shankly handed the managerial seat on to others from within the club and many fans see Lijnders as an ideal long-term replacement for Klopp.
Among the questions which were Liverpool-related pertaining to the youngsters being involved, the emphasis placed on the League Cup this season and more, one journalist asked Lijnders about the scenario surrounding the Reds' opponents on Wednesday night.
At the weekend, Arsenal threw away a two-goal lead and ended up drawing with Crystal Palace, while captain Granit Xhaka reacted angrily to being substituted, swore at the home fans and was booed off the pitch.
Asked about the importance of the captain and of the Anfield crowd—which had such a good effect against Spurs at the same time on Sunday—Lijnders had the perfect response.
"At Liverpool we say it's always about three things," he said to reporters.
"In life, in general, in the football club: good relationships is the base to evolve the club or the team.
"As we say, it's the holy trinity: the fans, the manager and the squad.
"These three have to be really connected, have to be one, have one idea and understand each other."
Of course, it was Shankly who first coined that idea of the club's holy trinity and, if anything, it's even more relevant today.
The fansbase has become a global one, far more accessible and worldwide than it was in Shankly's day; the manager—and perhaps Lijnders was being deferential here to not note his own role—should include the entire backroom staff, given the workload is shared around; and the average squad is double the size it was decades ago.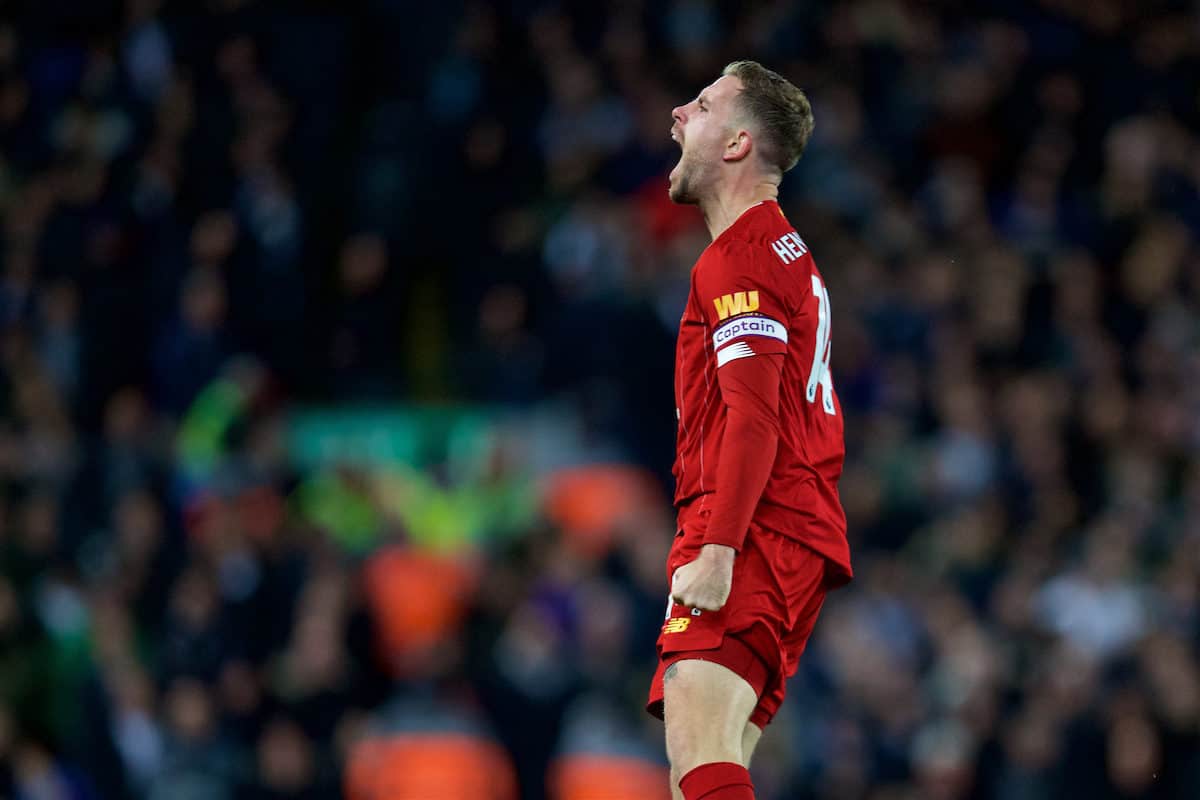 On the matter of behaviour befitting a captain, Lijnders went further, highlighting the self-regulation which exists within the immensely professional Liverpool squad.
"Arsenal Football Club knows much better than me how to deal with this, but if you have Jordan [Henderson] and James Milner as your captains, you don't have to discipline others.
"If you are disciplined yourself, you don't have to discipline others."
It's another great reminder of the ethos which is prevalent throughout the club, and highlights the togetherness which has become clear not just among the playing ranks, but in the stands, behind the scenes and right throughout Liverpool FC.