Liverpool may be playing the best football in Europe, but their new-found nastiness is also a key reason for their rise to the top.
The Reds were mesmerising at times on Sunday in their 3-1 win over Man City, not always in an aesthetic sense, but the manner in which they handled the occasion.
While fortune may arguably have been on their side, depending on your stance on VAR, the victory was ultimately deserved.
There was so much to admire about Liverpool's performance, from full-back pair Trent Alexander-Arnold and Andy Robertson to the world's most influential "lighthouse" in Fabinho.
Something else that caught the eye on an energy-sapping afternoon at Anfield was the gritty streak that has started to become increasingly apparent in this Reds team.
It hasn't always been like that under Jurgen Klopp, though.
Nice Guys Finish Last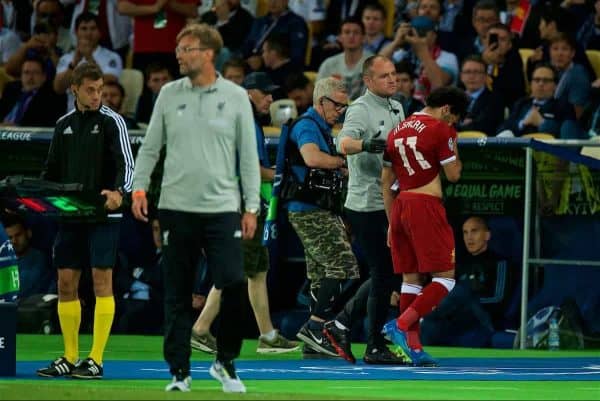 Back in November 2017, Klopp admitted that gamesmanship wasn't something he wanted to implement regularly at Liverpool:
"The day when somebody thinks like this [in my team], with not being a proper sportsman and being fair, then I stop.

"If it's not OK any more that we try our best, then it is something wrong."
It was an endearing quote in many ways, but there did seem to be an element of naivety to it, at a point when Liverpool had bags of entertainment value but lacked ruthlessness.
To sum it up, in the days prior to Klopp's interview, his side had blown a 3-0 lead away to Sevilla, before Willian's late strike earned Chelsea a 1-1 draw at Anfield.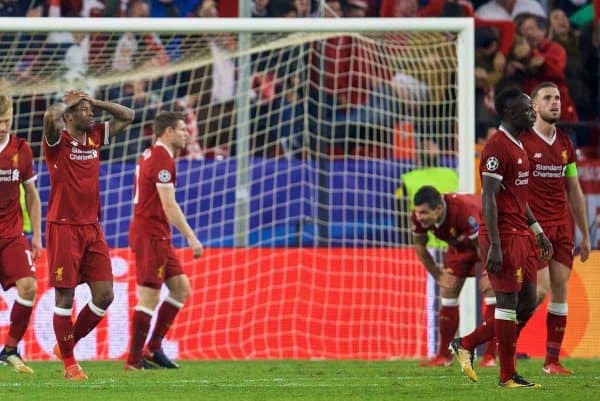 Liverpool's form improved dramatically from that moment, but the manner of their defeat in the Champions League final epitomised their 'nice guys finish last' reputation, given Real Madrid's win-at-all-costs mentality.
Klopp had built a squad full of likeable players in 2017/18, but at that stage, it was hard to envisage rival supporters actively disliking anyone at Liverpool.
That wasn't a good thing.
Something has changed in the last 12 months or so, however, going hand-in-hand with Klopp and his squad leaping from nearly men to the most feared club side in the world.
Don't Mess With the Reds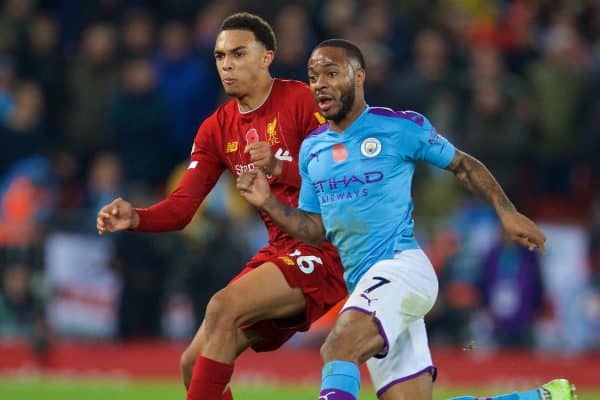 Liverpool's performance against City on Sunday was one of the most mature of Klopp's tenure.
They weren't at their free-flowing best for the entire 90 minutes, but barring a slow opening few minutes, they felt in control against one of the most dominant English teams of all time.
While Mohamed Salah's wonderful team goal was a moment to treasure, as was Fabinho's thunderbolt and Jordan Henderson's cross to Sadio Mane, the Reds' mastering of the dark arts was equally heartwarming.
It felt like watching a once-timid child holding their own against the school bully – never going overboard with their behaviour but playing on the edge.
In a week when Klopp slyly mentioned City's preference for making "tactical fouls", Fabinho was doing just that early on, bringing down Ilkay Gundogan in cynical fashion.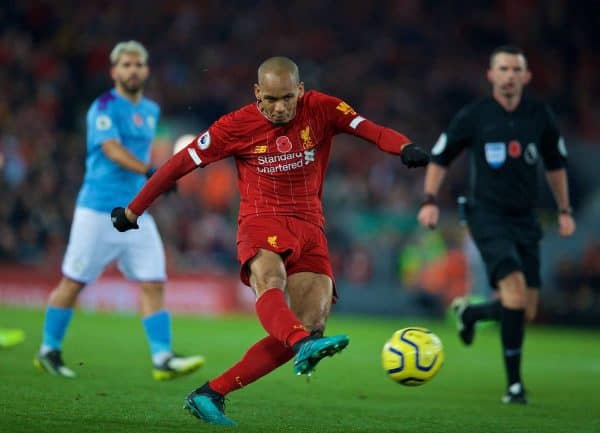 In total, Liverpool (10) made twice as many fouls as City (5).
Andy Robertson scythed down Bernardo Silva within minutes, representing an early reminder that Liverpool were prepared to play hard.
Pantomime villain Raheem Sterling was twice involved in bust-ups with England colleagues Trent Alexander-Arnold and Joe Gomez – that's escalated, hasn't it? – the first of whom gave him a gentle shove into the advertising hoardings.
Robertson, perhaps the most tenacious of Liverpool's current heroes, also riled Kyle Walker, while Mane kicked the ball away to disrupt City's rhythm, when standing yards offside.
The fact that all of these incidents happened in the same game was no fluke – it seems apparent that this has been worked on by Klopp, his staff and the players.
Andy Robertson letting Lionel Messi know he's in for a game at Anfield ? pic.twitter.com/Anl4mkNh8e

— Football on BT Sport (@btsportfootball) May 7, 2019
The unforgettable 4-0 win over Barcelona stands out last season, when Robertson took on Lionel Messi and Luis Suarez, infuriating both.
James Milner 'left a bit in' on Messi at the Nou Camp, while earlier last season, the veteran's physical approach on Neymar impacted on the PSG superstar's performance.
While still an amiable group of players, there is definitely an edge on show with numerous characters now – one that hasn't always been there.
Robertson and Alexander-Arnold are hugely talented but also feisty; Virgil van Dijk, Dejan Lovren and Gomez are no shrinking violets; Fabinho oozes snide; Henderson berates referees; Milner is an expert at winning late free-kicks; Mane is a spiky individual.
It feels like Liverpool have grown up as a group, realising that, from time to time, being a winning machine demands some unpleasantness.
Essential Part of the Game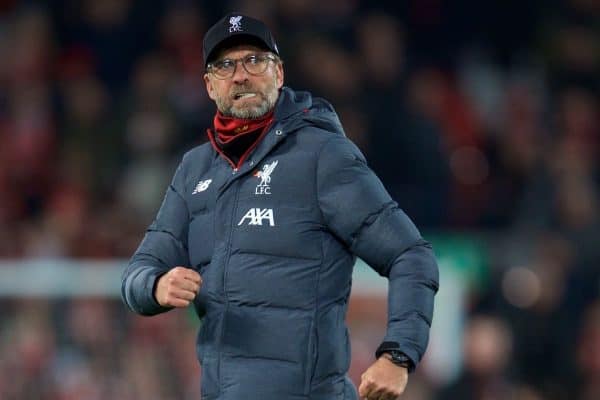 Picking holes in anything Klopp has done as Liverpool manager is bordering on impossible, given what he has achieved in four years.
In hindsight, though, his 2017 comments were one of the rare occasions when he got it wrong.
The truth is that you can't reach the top without a perfect blend of brilliance and nastiness, as numerous great teams have shown throughout history.
Much of Liverpool's dominance in the 1970s and 1980s was down to outplaying the opposition, but they were also littered with individuals who could handle themselves.
The Premier League's most successful teams have all been experts at knowing how to gain an advantage in any way possible, whether it be Alex Ferguson's Man United sides, Arsenal's 'Invincibles' or Pep Guardiola's current City outfit.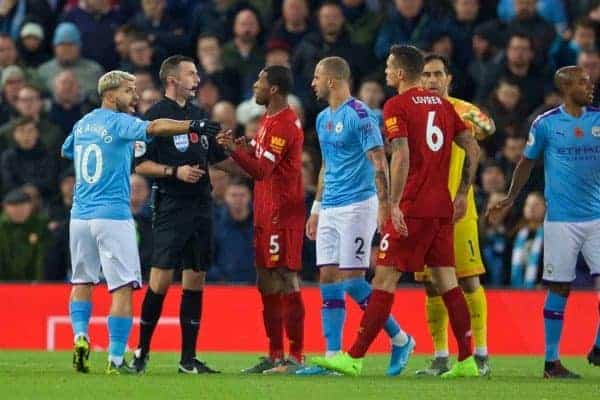 Klopp may have changed his outlook, or it may be that those around him have talked him round – is it simply a coincidence that Liverpool have become tougher and more streetwise since Pepijn Lijnders became the German's assistant?
Either way, mastering these dark arts was something that had to be done in order to reach this level.
Liverpool are doing it to perfection, and while they remain a more sporting team than many—only Leicester have had fewer bookings this season than the Reds—they are reaching a stage where opposition fans are gaining a real dislike for the Reds.
That's the way it should always be and it speaks volumes about how the European champions have changed.