Jurgen Klopp has insisted that his focus remains only on what is in front of him as Liverpool's unrelenting start to the season sees them firmly at the top of the table.
The Reds are set to return to Premier League action on Saturday afternoon, with Watford the visitors as the Premier League's leaders face off against the cellar dwellers.
The Hornets have picked up just nine points this season, with one win in 16 – a stark contrast to Liverpool's 15 which has seen them establish an eight point buffer over Leicester and a 14 point gap over Man City.
And while Liverpool and well and truly setting the pace this season, Klopp was not entertaining thoughts of the points advantage they hold at this point of the season as there is still a lot of games to be played until May.
"I've never been interested in stats and in this case, I'm not going to start being interested," he told reporters.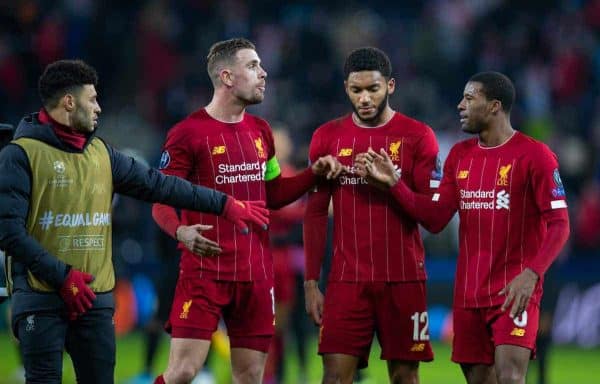 "We have to play a lot of games, like others as well, but for me the only way I understand and the only way I can do it is that I have no idea what's in May, April, February, January but I know that we play tomorrow against Watford.
"That's enough of a problem as they have a new manager [Nigel Pearson] and our analysis we can pretty much throw in the bin.
"We picked out games from his last clubs in Belgium, Derby and Leicester – so that's enough as a problem and all the other things I'm not interested in."
The boss also took time to discuss his new long-term contract with the club and how his commitment bodes well for future signings, one of which is set to see Takumi Minamino arrive in January.
But there was also some less pleasing news to emerge as the manager confirmed that Dejan Lovren is set to be on the sidelines for the foreseeable future after sustaining a "more serious [injury]" than the one picked up against Bournemouth.
It leaves Liverpool with two fit senior centre-backs in Virgil van Dijk and Joe Gomez within a period of seven games in 19 days, ensuring the Reds will now "have to be creative."