Diogo Jota's return could be in sight for Liverpool as Luis Diaz sends a clear message following Monday's draw, and the club's groundbreaking Supporters Board has been officially established.
A "realistic target" for Jota's return
Jurgen Klopp's options have taken a sizeable hit and we're only heading into the third week of the season.
The Reds will travel to Man United without a handful of players, inclusive of Darwin Nunez thanks to his three-game suspension and Diogo Jota, who is sidelined with a hamstring injury.
With Roberto Firmino needing to prove his fitness, Liverpool could really do with Jota's presence in the forward line, but that will need to wait until the start of September, at the very least.
GOAL's Neil Jones claims the Merseyside derby on September 3 is a "realistic target" for Jota, who has been expected to make his full training return by mid-August.
In order for that to be the case, the 25-year-old will need to be in training imminently to build up his fitness, as Liverpool will not want to take any risks and extend his time on the sidelines.
With Mohamed Salah and Luis Diaz taking up a lot of the slack in the forward line, you just hope that they too will not pay the price as Liverpool wait for options to return.
3 things today: A goal for you, and two for you!
2? in 2? home games for Conor Bradley.

On ? pic.twitter.com/S0BOPmrrb5

— Bolton Wanderers (@OfficialBWFC) August 17, 2022
Latest Liverpool FC news
Latest Transfer Talk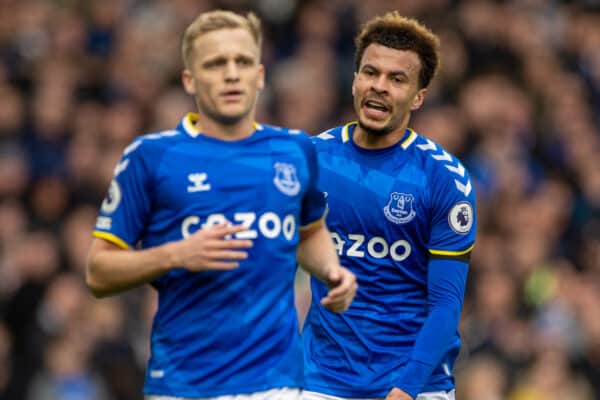 Tweet of the day and match of the night
That we are, Luis. That we are.
We're all in this together lads ??? pic.twitter.com/GD1cDamH3q

— Luis Fernando Díaz (@LuisFDiaz19) August 16, 2022
There's plenty of choice tonight in the Championship – including Tyler Morton's Blackburn at Reading – and the first leg of the final Champions League playoffs, including Dynamo Kyiv vs. Benfica at 8pm (BST).