After taking a step back from his role at Liverpool, FSG president, and Jurgen Klopp's go-to guy, Mike Gordon, has "resumed his involvement" at the club.
The club has faced a lot of uncertainty throughout the season so far, including takeover talks and the search for a new sporting director.
Investment has not yet been lined up and the search for Julian Ward's successor is ongoing, leaving plenty still up in the air ahead of a vital summer.
But Gordon, who reduced his role at the club and transferred responsibilities to chief executive officer Billy Hogan back in November, has resumed his involvement with Liverpool.
In an interview with the Echo, principal owner John Henry stated that "Mike remains fully committed to the club. He did take time off for a while this winter, but is a long way off from retirement."
And adding to the quote, the reliable Paul Joyce of the Times, states in his respective piece: "Henry revealed that the president of FSG, Mike Gordon, has resumed his involvement with the running of the club, having taken a break over the winter."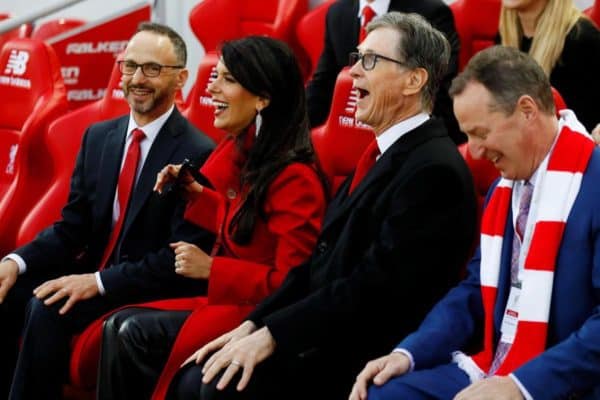 Gordon has been the most hands-on member of FSG when it comes to Liverpool, with Klopp saying back in 2018 that: "Mike is my person. He's our man, in FSG he's the LFC man."
Thus, handing over his responsibilities to Hogan was considered seismic, with it later reported that his new focus was for the "potential sale of Liverpool."
And with Gordon now said to be back involved at the club, one could suggest that FSG's search for minor investment has been fruitful, but only time will tell.
Stability cannot be underestimated and with Liverpool to undergo a squad overhaul in the summer, Gordon's involvement alongside Klopp and Hogan will be key – as too the next sporting director.