Liverpool had pencilled in a tour of the United States as part of their pre-season plans for 2023, but instead will head back to the Far East.
This Is Anfield understands that the club were lining up plans for a tour of the USA in July, including a likely stop in Las Vegas.
It would have tied in with Man United's trip to the States, which will see them take on Wrexham in San Diego on July 25, with the likelihood being the two Premier League clubs met in a friendly.
Now, though, Liverpool journalist David Lynch has reported via Football Insider that the club will instead head to Asia for a "one-stop tour."
Lynch explains that Singapore, where the Reds faced Crystal Palace last summer, is the most likely destination.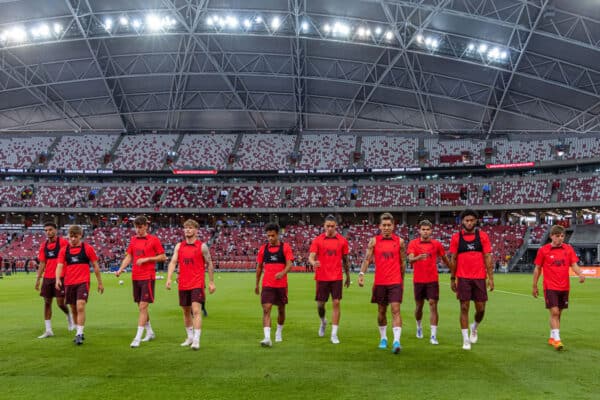 Liverpool have reportedly decided against a second stop in the belief that the 2022 tour disrupted preparations for the current campaign.
"[Jurgen] Klopp's belief that related travel and commercial commitments cut into valuable training time forced a rethink ahead of this summer," Lynch adds.
It is claimed that plans to return to the US – where Liverpool have not visited since 2019 – are on hold until "2024 at the earliest."
Klopp and his squad are set for a training camp in Europe, as well as time spent at the AXA Training Centre, with previous camps held in Germany, Austria, France and Switzerland.
Man City and Bayern Munich are among the likely opponents in Asia this summer, with most other big European clubs – namely Man United, Arsenal, Chelsea, Dortmund, Real Madrid and Barcelona – heading to America.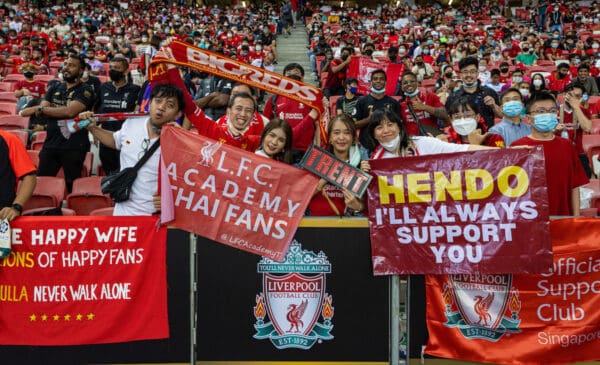 Speaking in January, the manager admitted that the timing of Liverpool's tour of Asia last summer – which came before any real training time on Merseyside – was a mistake.
"Would I do anything differently? I wouldn't go, in the first week, to Asia," he said.
"Not because Asia is not great, but I would go to Asia in the third week, or something like that, but it was not really in our hands."
The commercial commitments of pre-season can clearly be a distraction at a vital point in preparing for the campaign proper – though they are central to many deals with sponsors, including primary shirt sponsor Standard Chartered.