Jurgen Klopp said that Liverpool's search for a new sporting director is heading "in the right direction" as he previewed Wednesday's visit to West Ham.
The manager addressed the media on Tuesday morning ahead of his side's trip to London and was asked for an update on a replacement for the departing Julian Ward.
Klopp admitted that he is "not the person" who can offer any news of an appointment, but did reveal that he is aware of positive progress in that area.
"I am not the person in the club who can give real answers about where it stands, that's in the hands of other people," he explained.
"But what I heard, it's all going in the right direction."
It is an interesting piece of insight from Klopp, with the club still to provide concrete updates about a new sporting director following news back in November that Ward will leave Liverpool at the end of the current campaign.
The boss was also asked about the importance of a sporting director's role in elite modern football and insisted that it "makes sense" for all top clubs to have one.
He asked: "How many clubs are there out there without a sporting director now?"
After a back-and-forth with journalists, it was concluded that very few top clubs do not employ sporting directors, something Klopp used to highlight the significance of the position.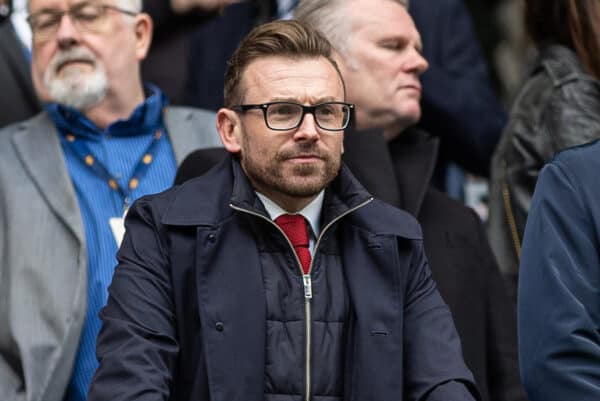 "Pretty much everybody has a sporting director and that's because it makes sense," Klopp continued.
"I don't know how the guys did that in the past [on managers working without sporting directors] I have no clue around that, talking to all the agents and these kinds of things.
"You need people for that, there's no chance, and that's why I am happy with the structure and the guy we get or the lady we get will be absolutely right, but nothing to say at the moment."
There have been numerous links to new sporting directors for Liverpool ahead of next season, with Monaco's Paul Mitchell reported in March to be quitting his post in favour of a return to England.
Subsequent reports in the Independent declared Mitchell "out of the running" shortly after, but his next move is still yet to be determined.
Other potential candidates include Eintracht Frankfurt's Markus Krosche and Liverpool's current head of recruitment Dave Fallows, but Klopp's comments have re-affirmed that no official decision has been made at this point.