A quote from Jurgen Klopp has circulated with the boss saying Liverpool are interested in "12 midfielders," but this is entirely out of context.
After Liverpool pulled out of the running for Jude Bellingham, a variety of midfielders from across Europe have been touted as genuine targets.
As many as 12 have been named by journalists on Merseyside, and on Saturday evening, efforts to sign Bayern Munich youngster Ryan Gravenberch were reported to have been "stepped up."
But while Liverpool have been linked with a host of players, quotes attributed to Klopp that seemingly confirmed that are not exactly true.
Klopp confirms Liverpool midfield plan: "There's maybe 12 midfielders we are interested in on the market… so that's good". ? #LFC

"We will sign some, I hope" — quotes via @BeanymanSports. pic.twitter.com/gEtEg2Wtfo

— Fabrizio Romano (@FabrizioRomano) April 14, 2023
Twitter aggregator Fabrizio Romano shared the quotes from the manager's pre-Leeds press conference in which he is claimed to have said: "There's maybe 12 midfielders we are interested in on the market…so that's good."
Those were also shared by a host of accounts such as LFC Transfer Room, Empire of the Kop and even on the Liverpool Echo's sister site Liverpool.com.
Sadly, there was no research involved when it came to whether those quotes were accurate or not.
What Klopp actually said was:
"Did I see 12 midfielders or whatever which we 'could sign' [being reported]? Stuff like this?

"Yeah, fine. There are a lot of good players out there, honestly. There are a lot of good players out there. And we are interested in all good players.

"Some of them, hopefully, will end up here. That's all."
Unfortunately, Romano's tweet generated over two million views and many supporters will now believe that Klopp, in fact, revealed Liverpool have a 12-midfielder shortlist.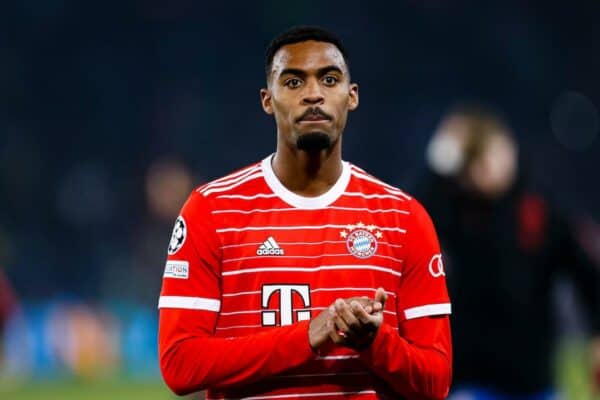 As the manager conceded, they are almost certainly interested in Gravenberch, along with Mason Mount, Alexis Mac Allister, Matheus Nunes, Conor Gallagher, Moises Caicedo, Joao Palhinha, Aurelien Tchouameni, Nicolo Barella, Luka Sucic, Teun Koopmeiners and Alex Scott.
That is, as Klopp pointed out, because they are "good players" and many of them will be available this summer.
But that, as it stands, is it.
"Yes, we have to build a new team and these kinds of things, but it's not like that. It's not that heated," Klopp continued.
"It's a normal situation, like it always was.
"You're interested in a player, you think about a player, you have to check if it's possible or not.
"And the things you [in the media] write are so often so far away from the truth it's unbelievable.
"Not because you want to lie, just because you follow something that they're saying.
"It's unbelievable how far away you are, and that's the only thing I wish for you: to one day be in my role, knowing what's happening, reading what you are writing and thinking 'oh, really?!'."
With 16,000 likes and almost 1,000 retweets for fake news, though, does a Twitter 'journalist' with over 14 million followers really care about the truth?