Liverpool's Leighton Clarkson is in demand heading into the summer, with a move to Scotland not guaranteed despite a "broad agreement" in place.
Clarkson concluded his loan spell at Aberdeen on Sunday with his 38th appearance for the club, who finished third in the Scottish top flight.
The 21-year-old scored six goals and laid on nine assists in that time, including a free-kick in midweek which could see the club into the Europa Conference League.
Aberdeen will enter the group stage if Celtic beat Inverness in the Scottish Cup final this weekend – if not, they will begin their campaign in the qualifying rounds.
Either way, the Dons are hoping to sign Clarkson on a permanent basis, with the Daily Record reporting that a "broad agreement" has been struck.
Clarkson has a year left on his contract at Liverpool and therefore a fee would need to be agreed for his transfer – with that seemingly set.

However, journalist Scott Burns adds that talks over personal terms are "on hold" as Clarkson "wants to have a break and then to consider his options over the summer."
Not only are Aberdeen interested in the playmaker, but also Reading – who will spend next season in League One – and a host of clubs from the Championship.
Both West Brom and QPR have been credited with an interest in the past, while Celtic and Rangers have also been linked in recent months.
QPR made a "strong move" to sign Clarkson in January – which would have required his loan at Aberdeen being terminated – and it stands to reason that then-manager Neil Critchley would now want him at Blackpool.
No price tag has been set for the midfielder as of yet, though it is likely to be a nominal fee if he were to head to Aberdeen.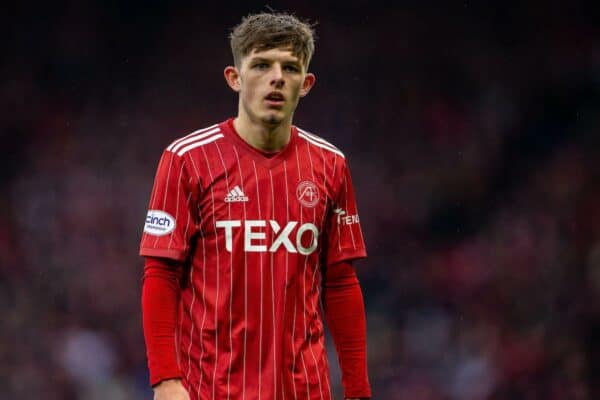 The club have relied upon loan deals and free signings in recent years, and their record transfer remains the £1 million spent on Paul Bernard in 1995.
While Aberdeen hope qualification for Europe would be a "major lure" for Clarkson, the opportunity to play in the Championship may prove more tempting.
So, too, might the prospect of joining either Celtic or Rangers, who are perennial title contenders in the Scottish Premiership as well as regulars in the Champions League and Europa League.