Liverpool need a midfielder and are reportedly interested in Manu Kone. So, here's the view from someone who has watched him closely.
The Reds have been linked to several players this summer, but few have been reported on as consistently as Kone.
Merseyside journalist David Lynch wrote that Liverpool made "contact" with Borussia Monchengladbach for the French youth international.
Things got quieter in the run-up to the U21 Euros, where Kone has played alongside fellow Liverpool target Khephren Thuram, for France.
Transfer dealings will likely pick up again after the tournament, so we wanted to find out more about 22-year-old Kone.
To get the lowdown on Kone and his potential move to Liverpool, This Is Anfield spoke to Bundesliga commentator Kevin Hatchard (@kevinhatchard).
What kind of player would we get?
They'd be getting a very promising player – somebody who has had a couple of solid seasons now with Monchengladbach in the Bundesliga; somebody, who even at a club that struggles, has shone; somebody who's played consistently; and somebody who, if you look at the defensive side of the game, has worked incredibly hard.
He's got edges to his game that need smoothing, there's no doubt about that. He picks up too many yellow cards, makes a few rash challenges here and there.
But, in terms of breaking up play, in terms of getting a team moving, that's something he can absolutely do.
If you think of what Fabinho does for Liverpool, for example, that's the kind of vibe you're looking at.
There aren't too many midfielders like him at that top level.
Are Gladbach in a position to sell?

I think they have to.
Marcus Thuram left on a free, Ramy Bensebaini left on a free, Lars Stindl is gone.
If you look at saleable assets, they did have guys like Florian Neuhaus – he's taken a bit of a step back.
Money is scarce, they haven't qualified for Europe again.
So, they're in a position where if they could get between £30 and 40 million for Kone, that's just part of the game and I think they'd accept that.
How did last season go, given his team finished 10th?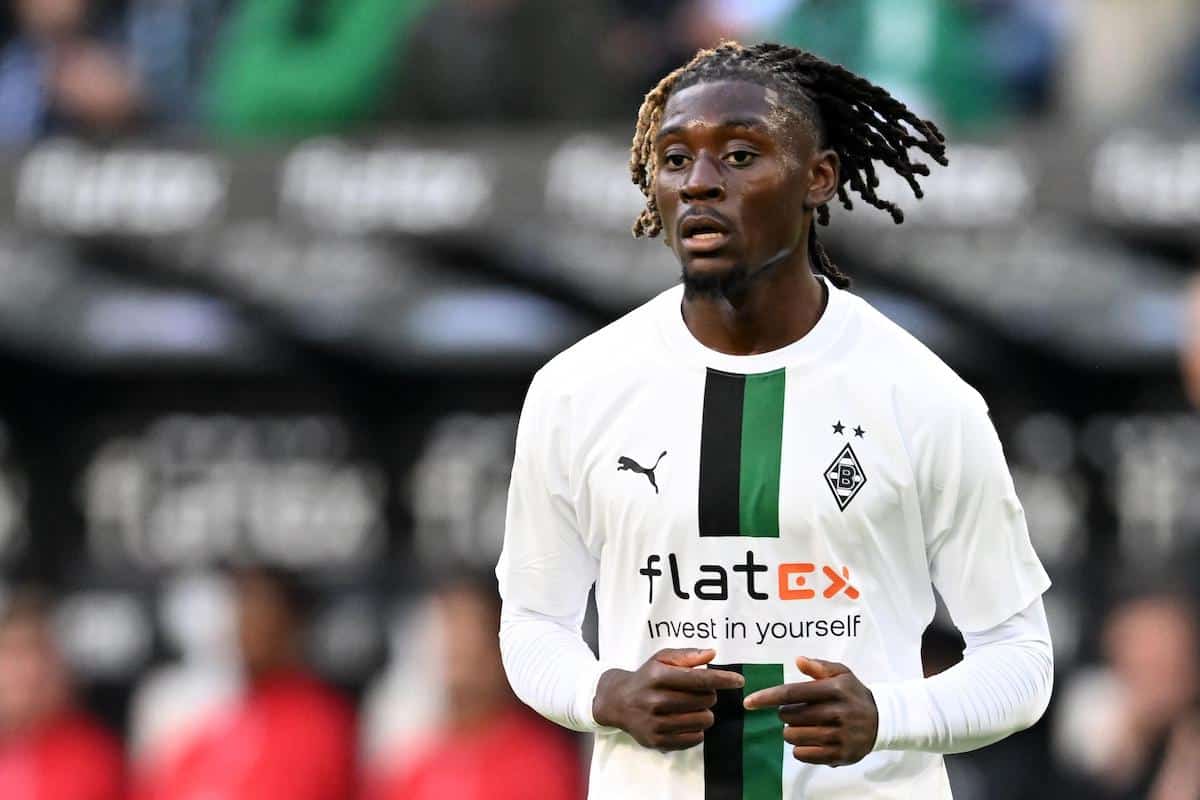 I certainly don't think his performances dipped massively.
I think it's difficult because Gladbach are in a rebuilding phase. It was a weird season because Daniel Farke only lasted one season.
I think we knew there were players who wanted to leave, nearly a third of the starting XI wanted to go.
So that was always going to be a tricky situation, but he was consistent.
You've got to bear in mind that he had an injury and it looked as though he wasn't going to make the start of the season.
He hadn't been heavily involved in pre-season, and Farke had talked about easing him into that season.
He actually ended up hitting the ground running and so played a lot of minutes.
He was an important part of the team. What I like as well is that he stepped up in big games.
Can Kone develop his attacking attributes?

I think the attacking side of his game is something that needs developing because, at the moment for Gladbach, he's very much somebody who wins back the ball.
Kone, I think, is much more (than Gabri Veiga) in the mould of what Liverpool generally want from their central midfielders under Jurgen Klopp.
You look at challenges, he was right up there with Jude Bellingham for most of the season in that regard.
He's somebody that puts his foot in, he's somebody who can win the ball. I can understand why Liverpool are being linked with him because he's got a lot of the qualities that Klopp would want from a midfielder, including that insane work rate that he demands.
Would he improve Liverpool's first team?

Not right now.
I think if you dropped him in it wouldn't be an issue, but I wouldn't expect him to be a first-team regular immediately.
But saying that, you look at his young career and he's defied expectations on several occasions.
I think when he was brought in by Gladbach, they saw him as a long-term project, but he was starting games very, very quickly and once he did that, he became a first-team regular.
---
* Thanks again to Kevin Hatchard for the lowdown on Manu Kone. Follow Kevin on Twitter @kevinhatchard.