Fabinho and Jordan Henderson's imminent moves to Saudi Arabia have seen Liverpool's need for a defensive midfielder become ultra high priority, and Crystal Palace's Cheick Doucoure is on the shortlist.
Liverpool are less than four weeks away from starting their Premier League season and they are now on the hunt for a defensive midfielder, a not-so-secret task that will have alerted clubs across Europe.
The current short list is not quite so short and This Is Anfield understands Doucoure is under consideration.
The 23-year-old move to Palace last summer from Lens in a £21 million move, and was named their Player of the Season after 35 games in his debut season.
So, with talk growing louder, This Is Anfield got the lowdown on the midfielder from academy football coach and Crystal Palace season ticket holder, David Matthews (@DavidMatthews6).
Firstly, what can you tell us about Doucoure?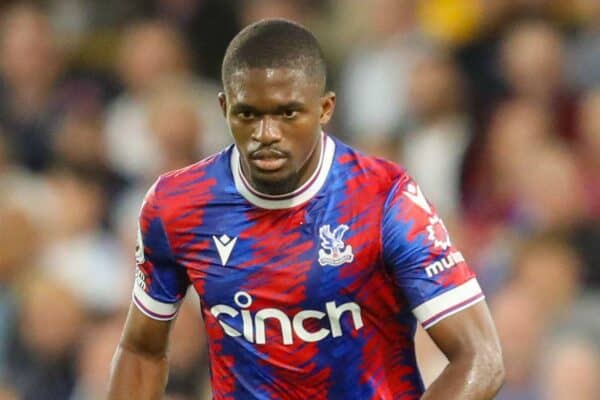 He plays a very unglamorous role, but it's arguably the most important and he is very effective.
He had a spell during the season where he became a bit of a liability out of possession and kept getting cards, but I don't know if that was more down to having too much to do – we were literally playing him in midfield [on his own] and he didn't really have someone alongside him that would help.
But when Roy [Hodgson] came back he looked back to the level he was at the start of the season.
What are his strengths?
He's a very good all-round midfielder, out of possession he's very effective, breaks up the play well, and is strong in the tackle.
In possession, he is good and comfortable on the ball. He can progress it well too.
He played more defensive midfield for us last year. He sat in front of Joachim Anderson and Marc Guehi. In our build up, we would look to get him on the ball and help progress it forwards.
He is a very good player. I think he probably goes a bit unnoticed because he was playing for us, and it was his first year in the league.
Does he have any clear weaknesses and areas to improve?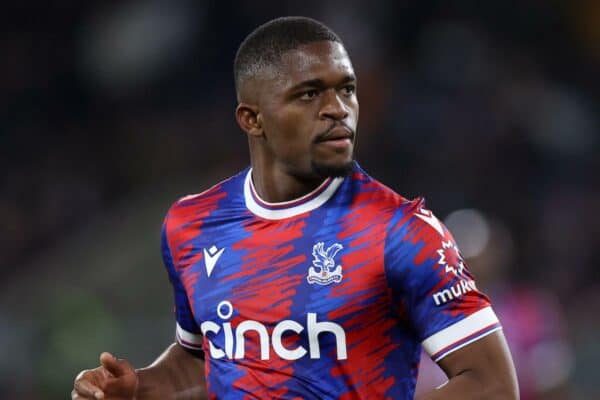 The only thing he probably lacks is he doesn't score goals, I don't think he scored a goal for us last year. He'd have the odd shot here and there but he doesn't get in the box, but that's not really his role.
He did struggle in the first half of the year getting through games for 90 minutes, the pace of the Premier League took a while for him to get used to.
Towards the end of the year, he was able to get through games a lot more comfortably.
Who does he play like or remind you of?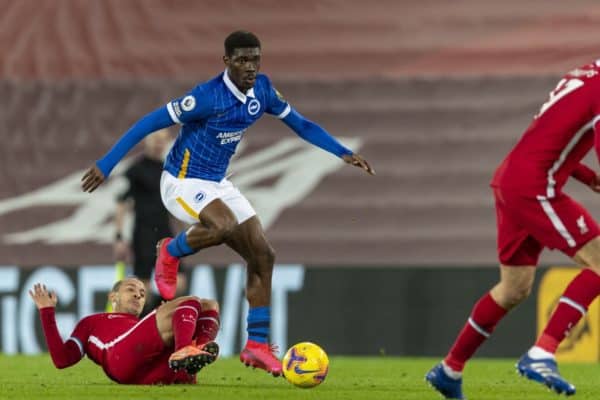 In terms of breaking up play and reading of the game, Idrissa Gueye or Yves Bissouma.
I'd almost say N'Golo Kante, but I'm not sure he has the the legs Kante had in his prime.
Will Palace sell? If so, what fee would Liverpool be looking at?
I don't think you will get him for £35 million, I know that's the price mooted around but I'd be amazed if we accept anywhere near that (unless he has a release clause we don't know about).
[Editor's note: It's since been reported that Palace want between £70m and £80m!!]
He cost us £20-25 million and I'll imagine we'll be looking to double our investment.
Anything £50m or below, I don't even think we would consider because it would leave a huge hole in our midfield that'd we'd need to fill.
We haven't actually got many centre midfielders at the moment, we lost James McArthur, Luka Milivojevic has gone and we only really have Doucoure and Jefferson Lerma who are natural centre midfielders.
Is he a signing Liverpool should be making?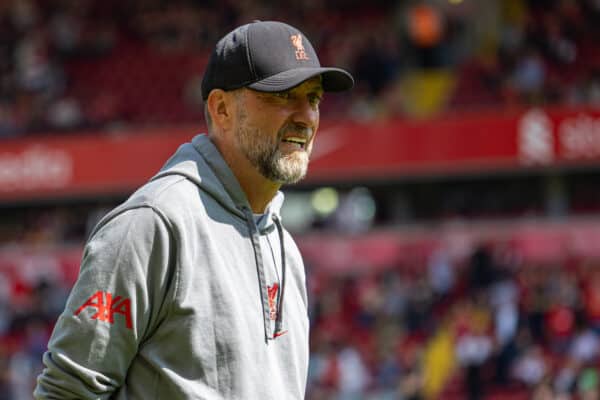 Will he be a good signing? Yes. Do I think it will happen? Honestly, no.
I can't imagine Liverpool are going to splash £50-60m on a centre midfielder who hasn't ever played in Europe, it would be a big sum of money to put down for him.
I know Liverpool need a centre midfielder who fits that bill, so maybe they would.