Ivan Toney confessed his boyhood love for Liverpool while opening up on his gambling addiction.
The Brentford striker is currently serving an eight-month ban from football for breaching FA betting regulations, and has taken the chance to speak about his situation.
On The Diary of a CEO podcast, Toney revealed he was a boyhood Red, saying: "I've been a Liverpool fan my whole life but, from young, I've liked watching Arsenal and how they play.
"But yeah, I'm a Liverpool boy, a Liverpool fan at heart."
Moving on to more serious topics, Toney was asked about how his gambling addiction affected his life.
"When the whole thing with the allegations was [going on], there were people going into my mum's work and saying certain things," Toney said.
"I'd be at the petrol station, [strangers] would scream certain things. I'd be with my family and my children, and people would just be shouting dumb things out…
"Going through that period was hard. People who you wouldn't normally speak to, or my parents or family wouldn't normally speak to, they'd pop up and be like 'there's something with Ivan'.
"When the bad things come along, now you want to talk and find out what's going on. Whereas, when I'm scoring goals or getting picked for England, they won't say too much.
"But that's life and that's how people are. We don't miss them. We see them, we see the evil eye."
Seven of the Premier League's 20 teams have betting companies as their main sponsors, including Toney's Brentford.
The issue was highlighted particularly at the weekend when Lucas Paqueta took to the pitch wearing a West Ham shirt emblazoned with Betway's name.
The Brazilian is under investigation for alleged betting rule breaches.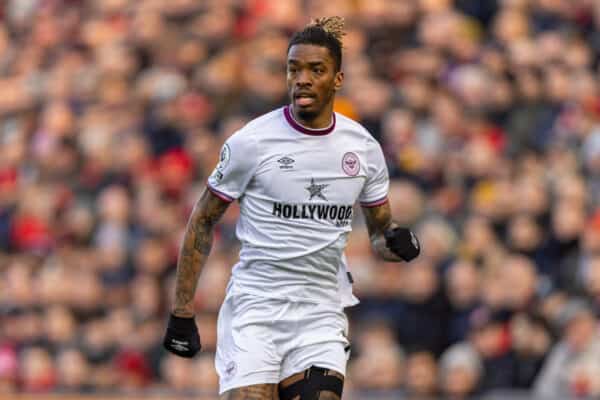 While the allegations against Paqueta are more serious, and could include spot-fixing, it is a stark reminder of football's over reliance on betting companies.
Toney agrees this is a problem and thinks there is a grey area around the rules.
This is in contradiction to the PFA's advice, though, which clearly states that any football-related gambling is strictly prohibited.
Nevertheless, Toney said: "It was kind of a grey area. Like I said, the clubs I've been at, at the beginning of every season they'd have somebody come in but not actually tell you what you can and what you can't bet on.
"They'd come in and say 'I've lost this much, I've gone through this, so if you think about betting, don't do it'.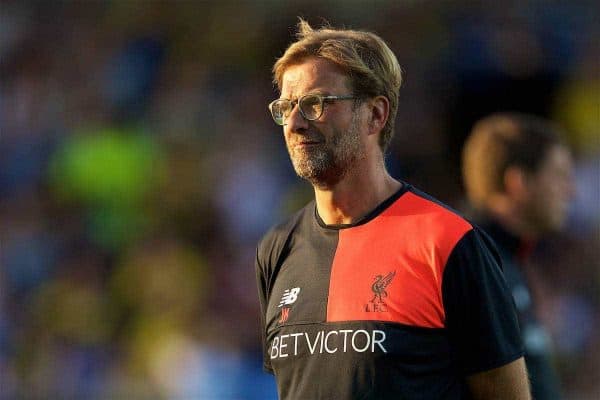 "It wasn't like, 'you can't be betting on football'. It was just his experiences of going through gambling.
"I think it was a grey area."
Currently Liverpool's biggest betting partner is Austrian company Interwetten and, in the past, Liverpool have had BetVictor's name on their training shirts.
The club's subsequent partner, 1xBet, didn't last long after the company were used to promote gambling on children's sports and cockfighting, among other offences.