It has been nearly two weeks since Liverpool's first bid for Romeo Lavia was rejected, and developments have since moved at a snail pace, now Southampton's CEO has spoken.
The Reds' pursuit of the 19-year-old has been well documented, but with the club yet to come close to Southampton's £50 million valuation, the midfielder remains at St Mary's.
This Is Anfield understands personal terms have already been agreed but the Championship side are holding out for more, and new CEO Phil Parsons has explained why they have "stood firm."
While not directly addressing Liverpool's move for Lavia, Parsons told BBC Radio Solent on Friday that they're financially "in a good position" and thus, don't need to sell "on the cheap."
"We've got 30-plus players and we don't need 30-plus players," Parsons explained. "We're actually in a good position to make sure the finances balance out quite well and you do get hit substantially being relegated.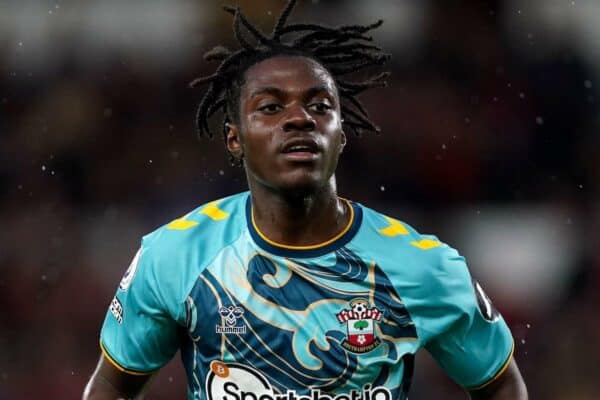 "We can trim the squad, we can sell assets if that's what we want to do. We won't be selling assets on the cheap. That's why we stood firm on a few.
"We will develop a lot of players over the coming years and there will be players who gone on to join top-four clubs but we won't be doing that at a cheap rate, we will be doing it at the going rate."
Southampton's CEO explains that they will not "just say yes to any offer that comes through the door," as the south coast club comes "first."
"Southampton is a great club and if you do well for Southampton and you deserve a move, maybe we'll look at it," Parsons added.
Liverpool's last offer for Lavia of £41 million, including add-ons, was rejected at the start of the month and in the days since there has been little positive progress to note.
We have heard that the Reds could move on to alternative targets which all feels like part of the games clubs partake in during the summer window.
What is clear is that if Liverpool want their man, they will need to cough up the funds to do so.