Referee chief Howard Webb has admitted his "disappointment" in the farcical VAR mistake at Tottenham and has vowed to ensure similar incidents are prevented from happening in future.
Liverpool were beaten away at Tottenham in controversial circumstances last month, with a VAR communication error causing a legitimate Luis Diaz goal to not be awarded shortly before the interval.
The PGMOL acknowledged that a "significant human error" had resulted in the strike not being allowed to stand, with the VAR audio from the incident subsequently released following a formal request from Liverpool.
PGMOL chief and former referee Webb was invited to discuss the error on Sky Sports' 'Match Officials Mic'd Up' show, where he discussed what went wrong and explained why the game couldn't be pulled back when the mistake was acknowledged.
Here was Webb's assessment:
"We took the unusual step of releasing the audio from this situation.

"Of course, we are all disappointed to see the VAR not step in to correct an obvious error, nobody is more disappointed than the officials themselves."
Webb went on to explain the speed with which the conclusion was drawn and insisted that "efficiency" should never be at the expense of getting things right:
"Our job is to find out what happened and figure out what we can do to prevent it happening in the future.

"You can hear that Darren [England] is going through the process pretty quickly, we sometimes get criticised for being slow.

"We do focus on efficiency, but never at the compromise of accuracy. We know that human error can happen in all walks of life and it happened here.

"We want the on-field referee to communicate to the VAR what the decision is very clearly."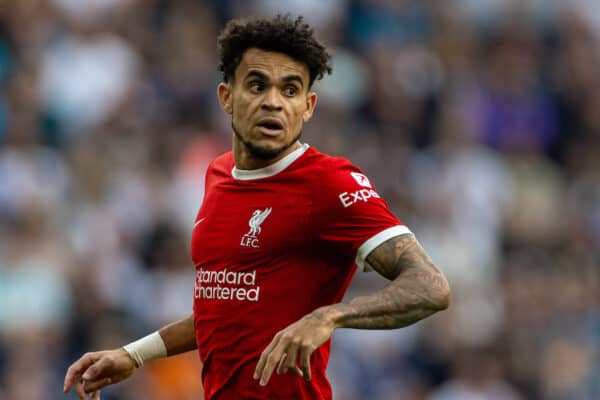 The ex-referee also revealed that measures are being taken to ensure that errors of this nature do not occur again and that the referee was unaware of the VAR shortcomings until after the contest:
"We have put quite a lot of steps in place to ensure that the error we saw in that important game doesn't happen again.

"I understand why people would ask [why the game couldn't be delayed], the VAR and assistant VAR asked that question themselves too when the penny dropped.

"They also recognised that the laws of the game set by FIFA don't allow that.

"[Referee Simon Hooper] didn't know at all until the end of the game.

"I think it's better if you don't know [about the mistake on-field], you want to stay focused in the moment. I think it's better that he doesn't know and in this case, he certainly didn't, and neither did any of the officials."