Liverpool will be targetting success on all fronts in the new 2018/19 season, but overall success comes as a result of incremental improvements.
With regards to the intangibles in football, it's arguable there was not a finer team than Jurgen Klopp's Reds last term.
Excitement, drama, nerve-wracking matches, possibility of success and fantastic, fast-flowing football: Liverpool provided it all, and then some.
But some remain unconvinced. Some, for their own reasons, point to minor failings and empty hands, as proof of yet another false dawn.
It's true, of course: Liverpool—like all teams aspiring to greatness—need trophies in the end. But to do so, they must make minor improvements throughout their game, to ensure progression this term and beyond.
And if the Reds improve on what they offered last year, just imagine what could lie ahead.
Here are eight key areas where Klopp's men will be looking to up their game in noticeable, measurable means this coming campaign.
Goalscorers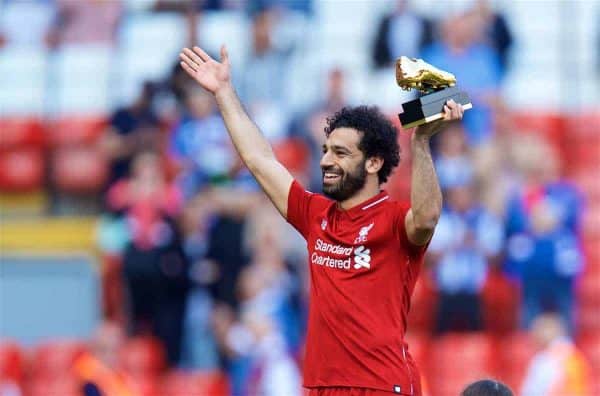 Mohamed Salah, Sadio Mane, Roberto Firmino. The trio netted a whopping 91 goals between them last season, but even more is required.
Not necessarily from them, but from others in support roles.
As identified here, the next three highest scorers for the Reds last term won't be contributing this season, and after that the next tally was just three.
The Reds ideally need five players to be pushing double figures, and a handful around the three-to-six mark.
Also important: Firmino must remain a 20-to-25-goal man in attack. (More than that again is also perfectly fine, Bobby.)
Set piece prowess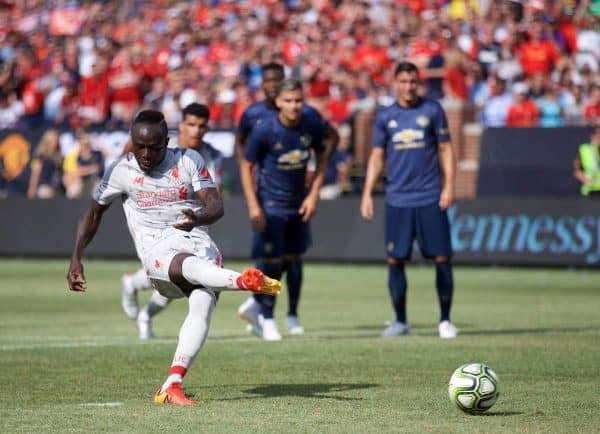 The Reds certainly should have had more penalties than they were awarded last term, but this season they must make the most of all variants of set-piece situations.
Mane might become the regular spot-kick taker, but James Milner, Trent Alexander-Arnold, Jordan Henderson and others will all by vying to contribute from corners and set pieces.
There's huge variation for Klopp to choose from and a few well-worked routines should go into beating last season's tally of 11 set-piece goals, which was just ninth-highest in the Premier League.
Clean sheets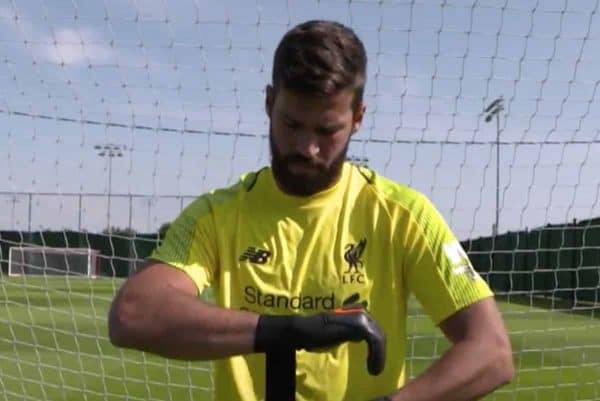 The Reds kept 17 clean sheets in league play last season, not an insignificant number in itself.
However, just five of those came away from home and the Reds still conceded an average of one goal per game across the entire campaign.
That's still something to work on, despite the overall improvement last term.
Five successive clean sheets at Anfield to end the campaign, however, is certainly a big step in the right direction.
Extending Anfield record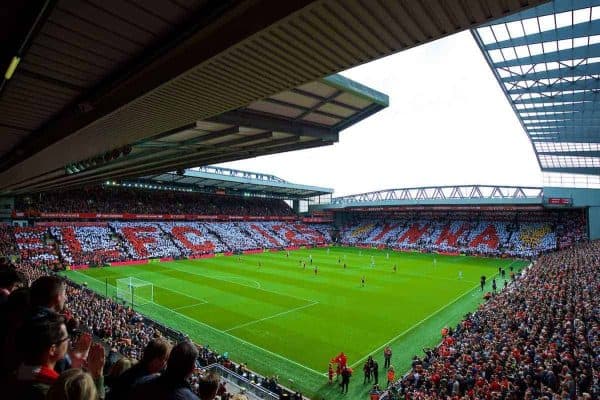 Speaking of Anfield, it's worth recounting that the Reds went unbeaten in the league on home soil throughout the entirety of 17/18.
Their last defeat there was against a Christian Benteke-inspired Crystal Palace, back in April 2017.
It's critical the Reds maintain a feeling of 'Fortress Anfield' when playing at home; that mental advantage and the fear factor other teams will feel can play a big part in giving Klopp's side a head-start in games.
First genuinely big test: early October, when Man City visit in the fourth home game of the season.
Beat the dross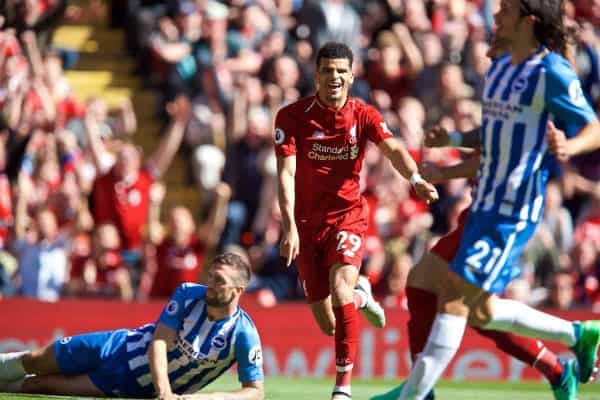 Liverpool didn't lose, but they still drew at home against Burnley, West Brom and Stoke last season.
On the road, it was worse: A defeat at Swansea and draws at Watford, Newcastle, West Brom.
Of course not every game can result in a win, and the odd shock result comes as standard in the Premier League.
But minimising dropped points against the league's general fodder—and there's nine points noted above against relegated sides for starters—is crucial to extending genuine title hopes for the season.
Results vs. rivals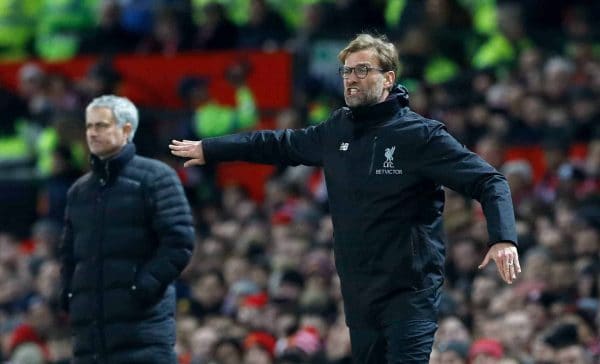 Arguably more important will be resuming the impressive results Klopp previously racked up against the top six teams.
The Reds lost at Man City, Spurs, Man United and Chelsea last year, and drew at Arsenal and Everton. That's not one road win against the six biggest rivals.
It was better at home with wins over Man City and Arsenal, but a haul of 12 points from a possible 36 absolutely must be improved upon this season.
Klopp has spoken about a fast start this season; with nine points against those rivals up for grabs within the first eight league matches, it's easy to see why.
One-on-one situations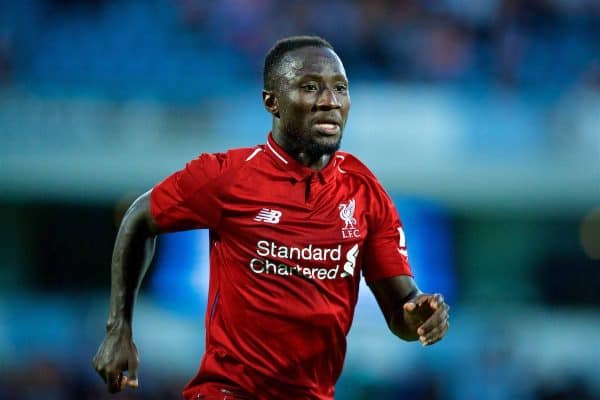 Perhaps it's a more specific factor, but it could give big gains for the Reds compared to last year.
Largely to do with the above—breaking down teams which sit deep, and besting close rivals—the Reds did, at times, look short of ideas in the final third.
Fast-flowing football is one thing, but when the tempo is lower and the match on a knife-edge? It could sometimes feel as though Salah would do something special, or Liverpool would be frustrated.
The Reds averaged over 17 attempted dribbles per game last year, which was just seventh-highest in the league. In terms of successes, it was only 11 per game.
What a couple of additions in particular bring is the ability to beat a defender one-on-one, by skill or merely surging into gaps.
Naby Keita will be vital for this, particularly with Alex Oxlade-Chamberlain's absence, but Shaqiri can also do similar (if less-frequently), wide or centrally.
Expect to see more from Mane in this regard, too.
Silverware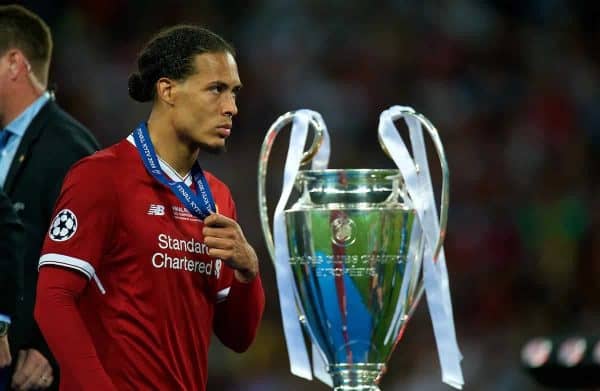 Yes, we finally come to it: One trophy lofted by Henderson and Co this season will be a massive, crucial, pivotal milestone in the Klopp era—even if it's the League Cup.
The squad is there, the money has been spent, the spine looks phenomenal and the football is exceptional, but results have to continue to drive the Reds close to silverware.
In cup competitions, getting to the semi-final stage is what should be seen as success; at that point, anything can happen and the best team doesn't always win.
But winning on the day: that's what matters, that's what players and fans alike want, and that's absolutely what this team is capable of in 2018/19.