Here's a look at all the news and rumours affecting Liverpool across the last weekend before the 2018/19 Premier League season starts.
Main Headlines
Klopp says Kelleher will be "in squad"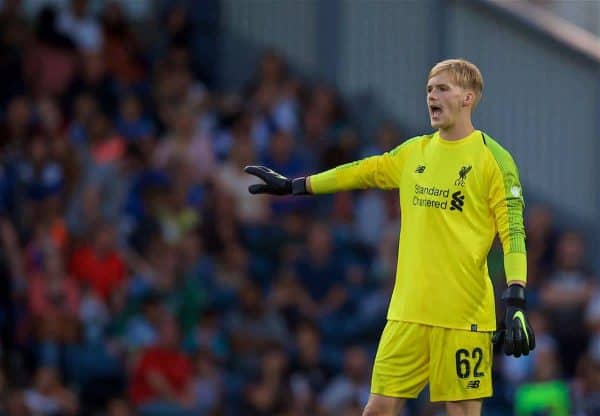 Alisson made his debut in goal for Liverpool against Napoli in Dublin, but the local focus was understandably on Irish teenage goalkeeper Caoimhin Kelleher.
The 19-year-old didn't play against the Italians, but Jurgen Klopp has stated his admiration of the stopper and says he'll form part of the first-team squad this season, reports Independent.ie.
"He is an outstanding talent. Outstanding. Very cool with the ball, you saw that in pre-season when he played in front of 100,000 people, that he wasn't bothered about that which is a very important skill to have.
"For most of his youth he was an outfield player, he has fantastic reactions. If nothing serious happens, he will have a really fantastic future.
"I don't know how many really good goalkeepers that Ireland have but one more is never a big problem. I like him a lot and he will be in our squad."
With Loris Karius still around and Simon Mignolet expected to depart, it remains to be seen whether Kelleher—and fellow young stopper Kamil Grabara—will be support acts to the seniors as alternating No. 3s, or battling themselves to be first reserves to Alisson.
For that to happen, Karius' Liverpool career would need to come to a swift close, and there haven't been too many rumours as yet that this would be the case.
Salah the fantasy pick of the bunch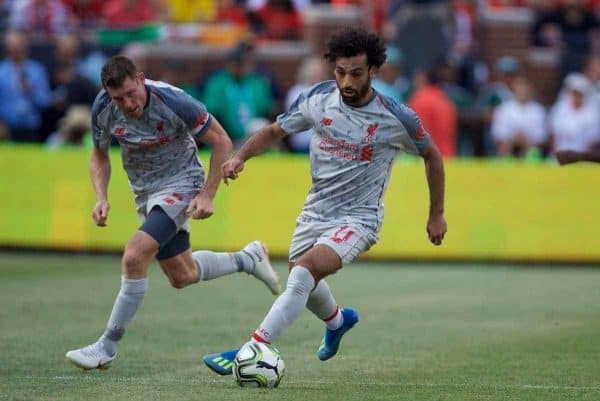 Mohamed Salah was the best player in the Premier League last season, by pretty much any metric: Player of the Year award, top goalscorer…and highest points in the official fantasy football game!
Unsurprisingly, he's seen as a major force for this season and no doubt most Reds fans will see him as a must-include option.
And Sky Sports have now revealed that Salah is not just the most popular pick among game-players, but miles out in front.
In fact, over HALF of players have picked Salah in their side, with 51 per cent deciding the Liverpool man is a non-negotiable pick.
Harry Kane, second, lingers some way back in just 37 per cent of teams, and a further three England players from this summer's World Cup are also in the top 10.
Everton's Jordan Pickford is the most popular goalkeeper so far, with Spurs' Kieran Trippier the go-to defender for most would-be managers.
Gerrard's first league game ends in frustration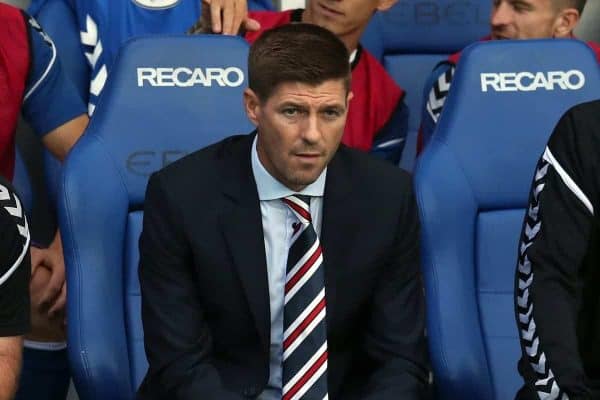 Steven Gerrard left Liverpool to take over as Rangers managed this summer—and so far it could hardly have gone better for him.
His team didn't concede a single goal in their pre-season matches and he has already led them through two rounds of qualification for the Europa League.
On Saturday afternoon, however, he had his first league game in charge—and came within a couple of minutes of another win, despite having played 80 minutes with 10 men.
A one-goal lead was wiped out in stoppage time, though, and he had to settle for a 1-1 draw at Aberdeen.
Ex-Red Jon Flanagan started the game, while on-loan duo Ryan Kent and Ovie Ejaria came on after 70 and 80 minutes respectively.
Time is right for Reds to spend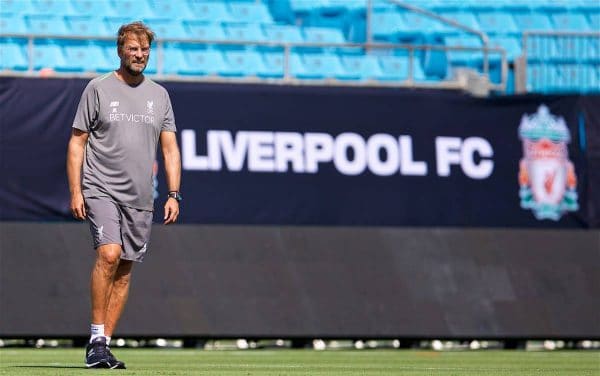 Liverpool are regarded by many pundits and outsiders as the team best-placed to challenge Premier League champions Manchester City this season.
The style of play, the exciting players and the summer additions all have fans with sky-high optimism ahead of the new season—and with good reason, says the Times' chief sports writer Matt Dickinson.
This was a must-act summer for the Reds and the owners knew it, he said on Sky Sports' Sunday Supplement.
"I think the Liverpool ownership know they're in a sweet spot. They know they have one of the top managers in the world, they know they have a harmony with him.
"Jurgen Klopp has delivered what he said he would, playing the football he said he would deliver, they got into a Champions League football, so they're in a position of: if we're not going to throw money at it now, when are we going to?
"The signings should propel them. If anyone is going to give City a good run, it's Liverpool.
"They just look like a team ready to kick on. The trouble is: the small issue of Man City. If you're a Liverpool fan, you're probably as optimistic in pre-season as they have felt for 20, 30 years."
Indeed…and with good reason, most will feel.
BVB won't sell Pulisic…this summer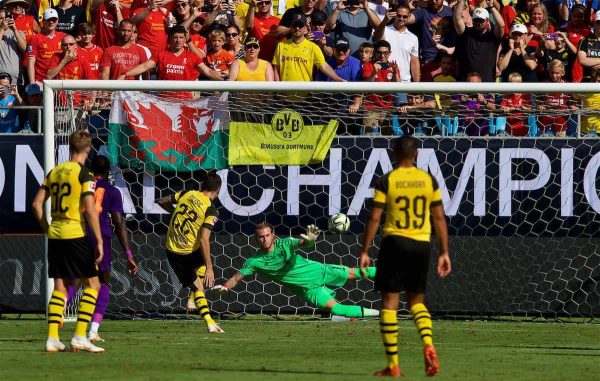 Liverpool have been linked with a move for Borussia Dortmund's attacking midfielder Christian Pulisic almost since the moment Jurgen Klopp walked through the Melwood doors.
The rumours started up again this summer, although no bid has yet materialised.
The American had been tipped for a summer move away from Dortmund as he isn't extending his contract—but those plans are now off, report the Mail.
Dortmund have now opted to keep Pulisic, as they cannot find a replacement.
It should put an end to transfer rumours if so…although the possibility has already been raised of the Reds looking at a 'Keita-style' transfer, arranged a year in advance, so don't count on it.