We round up the latest Liverpool news and transfer rumours on Wednesday, as attention turns to the weekend clash with Tottenham.
Main Headlines
---
Van Dijk Named Liverpool's Player of the Month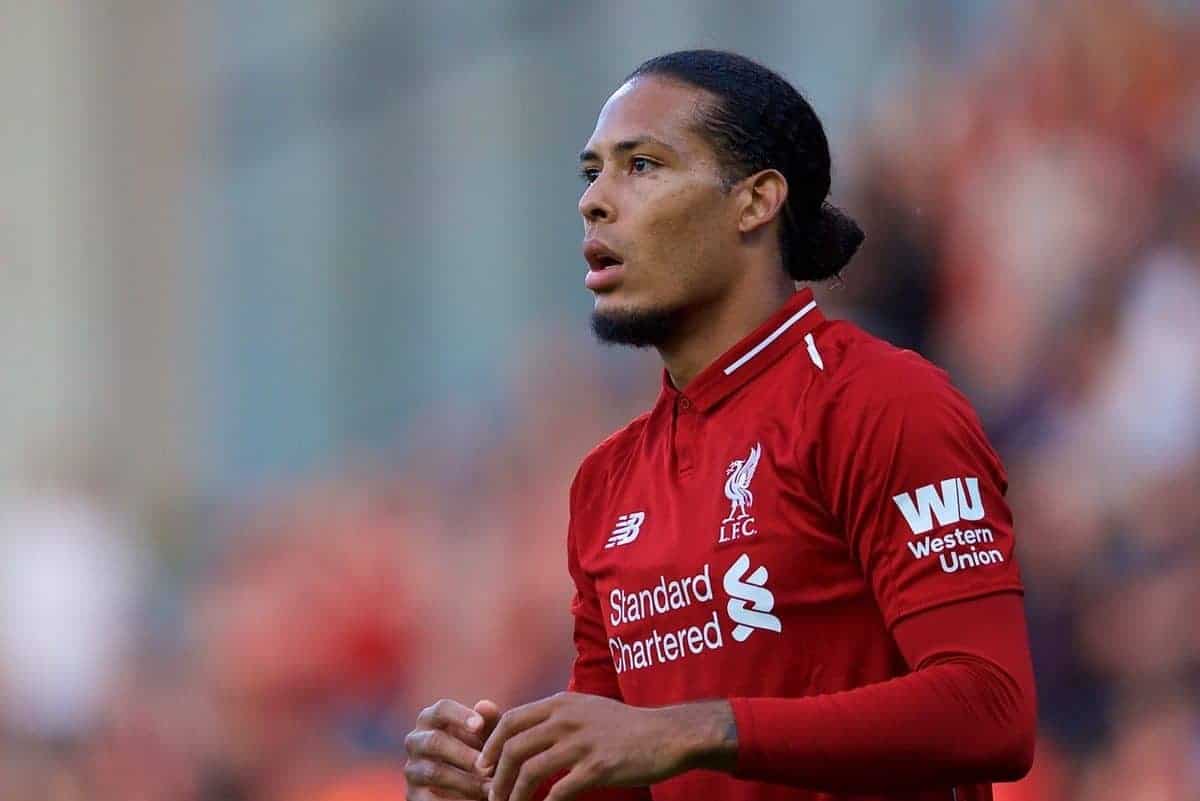 Virgil van Dijk's impact on the Liverpool defence since his world-record £75 million move to Anfield has been phenomenal.
After his first pre-season working with Jurgen Klopp he has started the campaign in excellent form, and was subsequently voted the Reds' Player of the Month for August, pipping Sadio Mane and Mohamed Salah.
"Firstly, I want to say thank you very much to everyone who voted. It was a great month for all of us, so a big thanks to everyone who voted for me," he told LiverpoolFC.com.
"It's my first one and I am very pleased to have won it, but almost everyone in the team deserved it this month; everyone has been outstanding, giving their all, and you could see that in the results.
"I'm very happy we're doing so well at the moment and we need to keep going."
Given Mane and Salah scored five and assisted two between them in August, it is encouraging that Liverpool's top honour still goes to a centre-back.
Mane Hails Liverpool's Team Spirit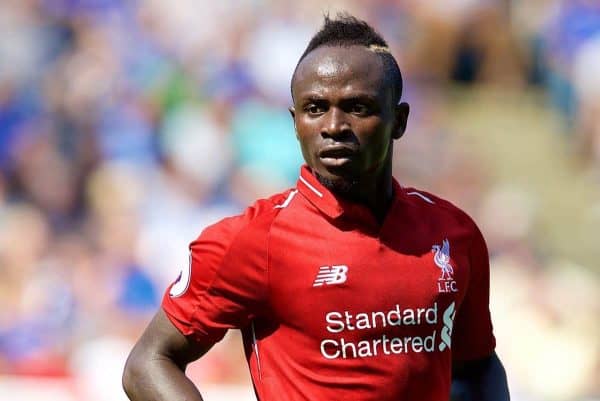 Mane has gained a reputation as a selfless footballer with a good heart, becoming one of the most popular figures at Liverpool over the last two years.
Speaking to Bleacher Report, the Senegalese said it is the Reds' team ethic that makes them thrive, rather than individual class such as his own:
"Lots of people like to talk about me and Salah. It's nice to hear those things, but the strength of this Liverpool team is the collective.

"You also can't forget that there's a guy up front called Firmino who works like an animal for us and makes things easier.

"And the guys behind us do some extraordinary work.

"We try to benefit from that and help the team go forward."
Mane leads the Premier League scoring charts with four goals ahead of the trip to Spurs—his influence will again be vital at Wembley.
Carragher Expecting Shaqiri to Shine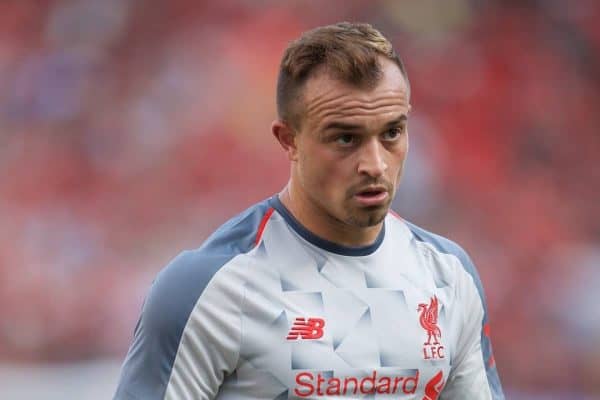 Xherdan Shaqiri is still awaiting his first Liverpool start, which is no great surprise considering Mane, Salah and Roberto Firmino are all available.
Reds legend Jamie Carragher thinks the Swiss will end up being a superb signing, however, with the £13.75 million fee potentially working his favour, as he told Sky Sports:
"I think it's a brilliant buy for Liverpool.

"You look at the price tag, his age as well, he will [make an impact]. He made an impact at Leicester when he came on.

"It's one of those buys where even if it doesn't work out, there's no way they're not going to get their money back.

"So I think it works for everyone really."
Shaqiri missed two chances in Switzerland's 1-0 defeat to England on Tuesday night, but cut a lively figure who again showed what he can offer Liverpool.
Warnock Makes Shock Istanbul Admission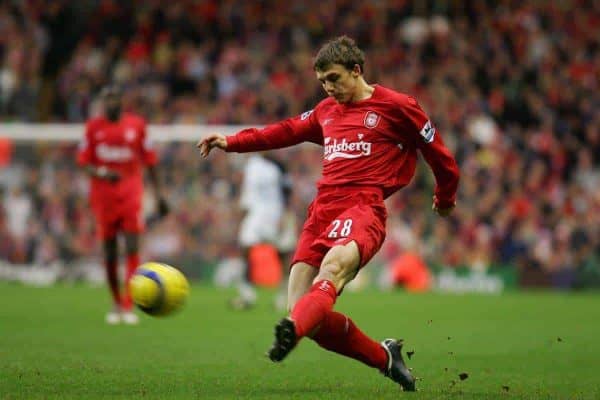 Liverpool's 2005 Champions League triumph may be considered the greatest night in the club's history by many, but for Stephen Warnock it represents the biggest setback of his career.
"When I hear Istanbul described as the greatest night in Liverpool's history, it leaves a bit of a sour taste," said Warnock, in a very honest interview with Goal's Neil Jones:
"I was supposed to be in the squad. The squad used to be put up on the board at Melwood, a squad of 18, and a couple of days before Istanbul the squad went up and I'm on the list. I've never got changed so quickly in my life!

"I got a shower, got in the car and was on the phone to everyone telling them: 'I'm going to Istanbul, in the squad for a Champions League final!' I was over the moon.

"Then about two hours later I get a phone call from Pako [Ayesteran, assistant manager to Rafa Benitez] saying they'd made a mistake on the list, and that Josemi was in instead of me. I couldn't believe it.

"For me, that night spelt the end of my career at Liverpool, because of the way I was treated."
It's sad to hear that Warnock was treated in such an unprofessional manner, especially as he grew up as a boyhood Liverpool supporter.
Liverpool Turned Down 5 Offers For Solanke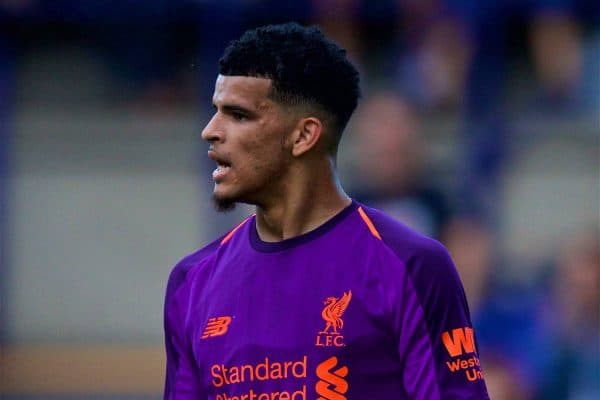 Dominic Solanke has remained at Liverpool this season, although current evidence suggests a loan move would have been more beneficial.
According to the Evening Standard's David Lynch, the 21-year-old wasn't without suitors, with several clubs attempting to secure his signature before the transfer window closed last month.
Huddersfield Town, Middlesbrough, Aston Villa, Rangers and Lyon all made approaches to sign Solanke on a temporary basis, only for these to be "swiftly rejected by the Reds."
Solanke has his work cut out when it comes to earning regular first-team football at Anfield this season, and some playing time in the U23s may be the solution for the time being.
Wilder Happy With Woodburn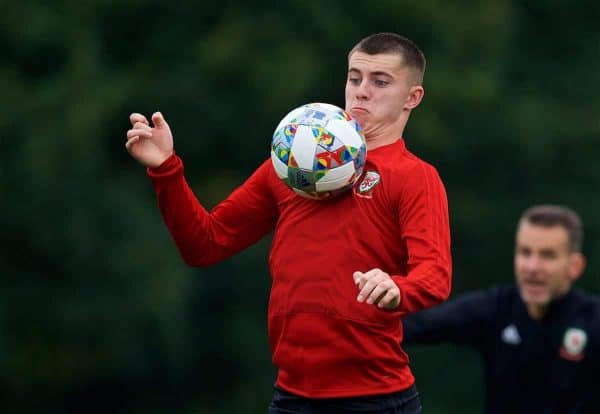 Ben Woodburn is yet to truly settle at Sheffield United, making six appearances since moving to Brammall Lane on loan for the season but with just two of those as a starter.
But Blades manager Chris Wilder is happy with how he is getting on, with the youngster hoping to find another level in 2018/19.
"He's doing well and he's been a big part in the results we've achieved so far," Wilder told the Star.
"He's got a great attitude, he's a really good professional and he's fitted in really well to the group.
"This is probably the first time he's been involved day in day out so that was bound to take some adjusting too.
"Everything was factored in when the decision was made, by everyone involved, and we're really encouraged by how he's doing."
Woodburn has started just two of a possible seven games so far for United, got subbed at half-time in his last start and has averaged 37 minutes per appearance.
Tuchel on "Important" Role of Fabinho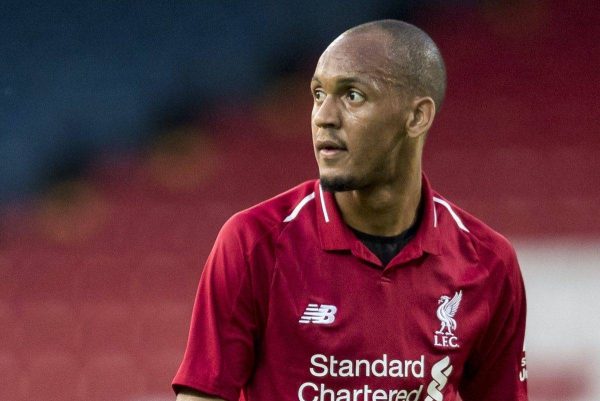 Fabinho is still waiting to make his Liverpool debut, but is set to become a key man once he finds his feet in English football.
Paris Saint-Germain manager Thomas Tuchel, discussing Marquinhos' possible move into a defensive midfield role, says players of his ilk are priceless to any team.
"For a No. 6 at PSG, you need talent and a very big personality," Tuchel told RMC Sport. "A player who sacrifices himself willingly is really important.
"We see that with players like Casemiro, Fabinho, N'Golo Kante and Sergio Busquets—this is what sets this position apart."
Fabinho is unlikely to start against Tottenham on Saturday, but his maiden Reds appearance can't be too far away now—and could even come against PSG at Anfield on September 18.