In the third and final part of our conversation with Jamie Carragher, we hear about his hopes for local lads, rivalries and reaching the top.
IN CONVERSATION WITH…JAMIE CARRAGHER, PART THREE
Having already spoken on the current side, the owners and more, Carragher opens up further to us in our last instalment.
Here we discuss his hopes for the Reds' crop of up-and-coming Scouse stars, the ups and downs of one of the greatest rivalries in club football, how he used his fear of failure to reach the very top and what Graeme Souness told him about management.
Breaking through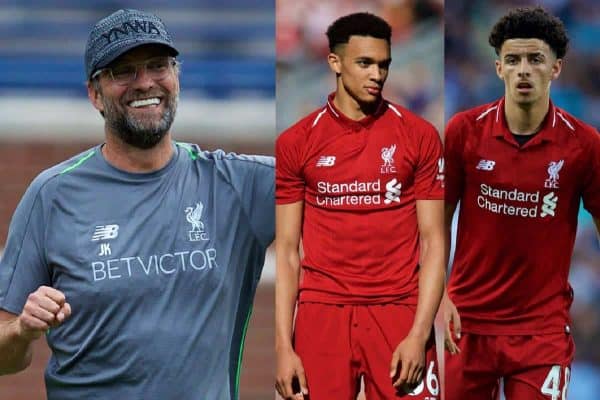 We already discussed the challenges facing Jurgen Klopp in terms of delivering Liverpool's first title in almost 30 years.
For some managers, the weight of expectation would have an impact on decision-making, especially over player selection and in the transfer market.
However, Klopp seems to have a steely determination to stick to his principles and, in particular, this has seen him willing to give local youth a chance.
I ask Jamie about a recent quote from the Reds manager in which he addressed the need to give local talent preferential treatment.
Klopp had said, 'if there were two players in the academy of equal ability and the only difference is one of them is Scouse, then the Scouser gets the chance to step up.'
That will clearly be music to the ears of the likes of Trent Alexander-Arnold and Curtis Jones. How does Carragher feel about such a commitment from the boss?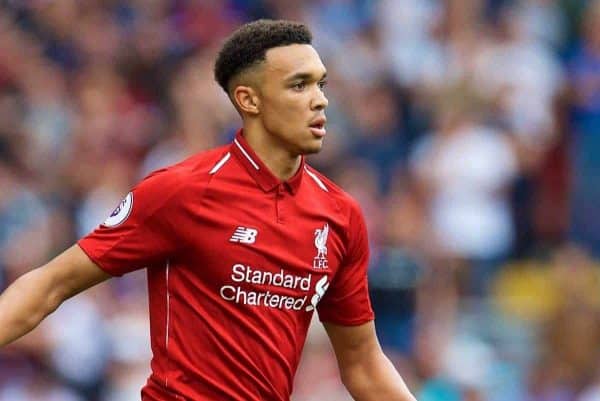 "It's 100% right," he says, with a matter-of-fact tone.
"They'll have more of an emotional attachment. It'll hurt them more (when they lose). When they're playing, they'll want it more. It's only small margins, but local players would be more loyal to the club."
One local lad has made a huge impact.
Trent Alexander-Arnold has established himself as first-choice right back and does not look out of place, despite his young age.
Is he a player who could develop into a world-class star, and could Liverpool one day have a problem? What if foreign giants were to come calling?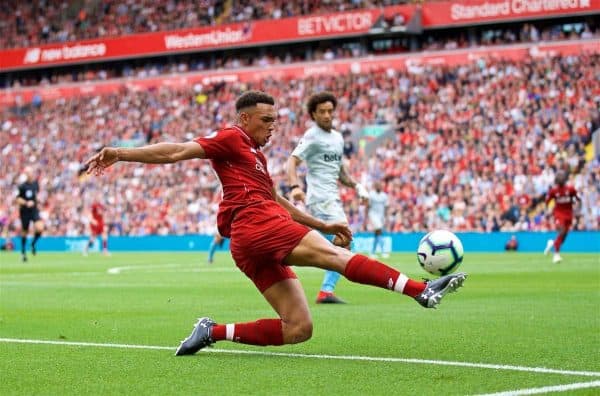 Carragher thinks it's possible and hopes his local connections would persuade him to stay.
"Could Trent be the best right-back in the world? Who knows, he could be [one day].
"Would Real Madrid or Barcelona sign him? If he wasn't a local lad, he would 100% go. But, because he's local, OK it's a huge club, but he'd have a decision to make. You'd hope with him being a Scouse lad he'd stay.
"You look at Stevie's situation [being courted by Jose Mourinho's Chelsea in 2005], if he wasn't from the city, he'd have moved to Chelsea.
"So I think you get that loyalty. Also, you've had them in your own system. That should be what every club does with local players."
We reflect on the talent that has emerged from the streets of Merseyside, not just recently, but over decades. The region is a football factory with few rivals. Jamie agrees.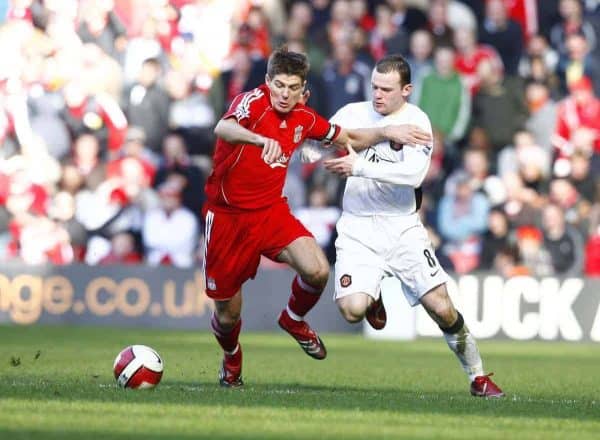 "There's something special about this city and the footballers we produce. I don't think there's a passion anywhere else in the country for football.
"In terms of the way we produce footballers, I think we're only second to London, and that's only because of the size of London."
For Carragher, there's no distinction when it comes to players emerging from either side of Stanley Park. He's every bit as proud of the kids who come out of Finch Farm as he is of those graduating from Kirkby.
"I'm also delighted when I see Everton players coming through. I love to see local lads doing well. I get a big buzz out of that."
Representing the city, on and off the field

We've already touched on how playing for Liverpool as a Scouser can be something of a double-edged sword. You feel the highs and the lows more intensely than your non-local teammates, but that's only the half of it.
We touch on the nature of the city's people and the rivalry between Reds and Blues in particular.
While Liverpool is a growing metropolis, in some ways it retains a village mentality. Rumours and suggestion swirl around the city and engulf a population that has an epic thirst for lapping up and telling stories.
Down the years, a number of Reds players have found themselves the brunt of this local characteristic. It must take a special constitution to come through that and survive.
One player who was the victim of vile rumours, of course, was Robbie Fowler.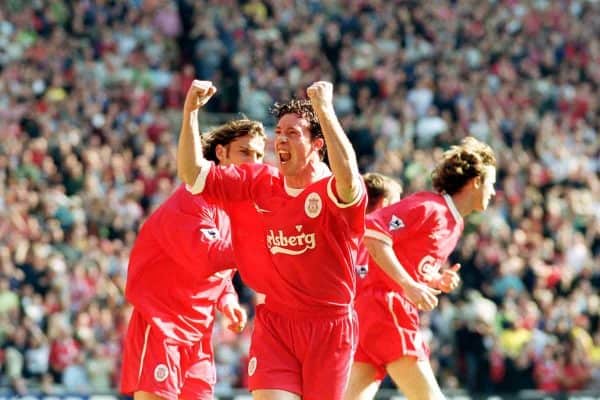 Fowler was the subject of accusations of drug-taking, and being a local lad he was all too aware of it. I ask Jamie how much that stuff affects the players.
"To be honest, I'm probably closer to that than anyone really. Because I've never moved away from the people or the places where I drank, not really. So, probably if someone saw me in a pub, they'd say you shouldn't be knocking around with him.
"I've never changed. So, in that environment, nothing would get said or go on without me finding out. To be honest it was not too bad with myself.
"To be fair, you've got the rivalry in the city, so a lot of it will come from Everton fans, and I don't know if it's the fact that I was a Blue as a kid, but I never felt that I was on the receiving end of stuff from Everton when we played them.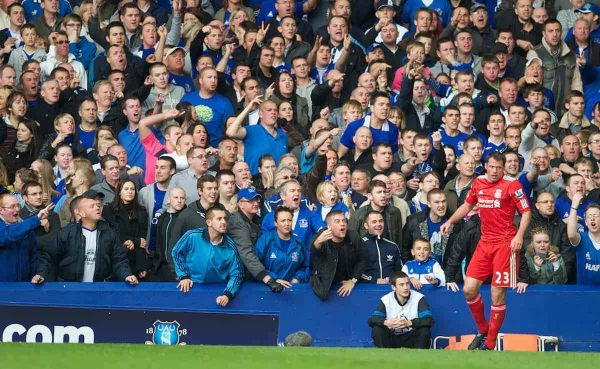 "Because I've never hidden the fact that I was an Everton fan. It doesn't bother me. I'm proud that it was a part of my life. Some of my great memories as a kid are of following Everton. That was just being a football fan.
"Maybe Stevie and Robbie were superstars. I was never a superstar. So, they were seen as Liverpool's best players or something, so maybe they tried to antagonise them a bit more."
Despite all that, it's hard to imagine such a high-profile Liverpool player as Carragher escaping this stuff completely. Carragher struggles to recall anything significant and laughs.
"You get the odd thing. My mum would say to me 'are you buying that pub, or doing this or that,' but you just laugh it off."
Did it get to the other lads though?
"Yes, I think it definitely bothered Robbie and it bothers your family more than anything. You get used to creating that bubble around yourself, where things can't get in. But, when your own family start speaking about it, that's difficult.
"It affected Robbie certainly. The stuff with drugs is obviously just nonsense and some of the stuff about Stevie got pretty nasty at times. Ridiculous, really."
So, playing for Liverpool and being from the city can be a bit intense.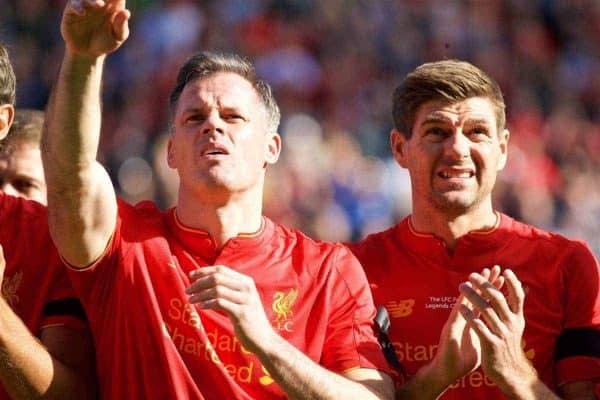 At the time of Steven Gerrard's much-publicised transfer request, the newspapers talked about him needing to 'escape the goldfish bowl of life in Liverpool.' Was that fair, or is it over-hyped?
"There's something in that. I think it's very intense in the city. But I've never known any different. So that's just what it is.
"I remember Michael Owen saying to me, obviously after training, he was going back to Chester, I was going back to Bootle. He'd be like, 'how do you live with that every day?'
"He'd be talking about going through West Derby on the way home, stopping at traffic lights, people seeing you and different things. He could get away with it in Chester.
"I never got away with it. That's just the way it was, you know that intensity. And you know, I love that about Liverpool.
"The way there is that intensity around football, and if it's going well, it's fantastic. When it's not, everywhere you go, everybody's got something to say.
"You'll be putting petrol in your car, dropping the kids off at school and they'd be saying, 'what's going on with the team? Why's he getting picked?' That sort of thing. It would be constant 24/7. To be honest, I don't miss that. Sometimes I just wanted a day off from it."
After the event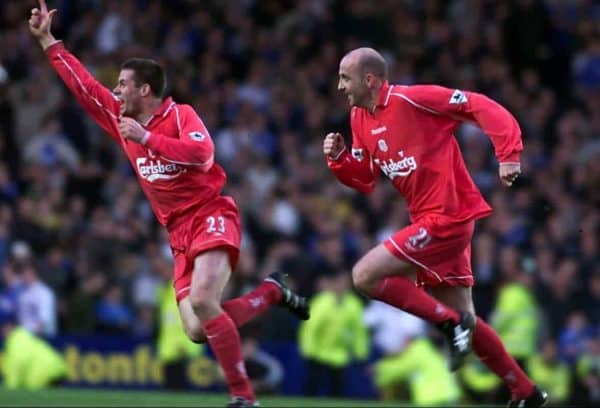 Coping with defeats and setbacks is difficult at the best of times. It's easy to imagine how living close to the supporters would compound that. Aside from that though, I wonder how did Jamie cope with setbacks from a professional point of view.
As a supporter, it takes me days, even weeks to get over a bad game. How do the players get themselves back in the mood? How do they move past a bad performance and have the belief to keep going?
"I used to find it hard. If I'd played poorly, or we got beat or something bad had happened, it would take a good few days [to get over it]."
Did he have any particular coping strategies?
"No, no. I did speak to someone about it, a sports psychologist I knew who had worked for England. But, it got down to the stage that I realised it was actually what drove me on.
"It was a sort of a determination you know. I had a fear of failure.
"So, I couldn't just put something away. It would sort of drive me on mentally to be better the next day in training. I wanted to make sure I was still in the team for the next game. But it was tough at times."

So, perhaps that made it difficult to deal with a team-mate who wasn't pulling his weight, or maybe didn't seems to want it enough.
We all got used to seeing him dishing out a few lectures on the pitch, during his playing days. I ask Jamie how he dealt with that type of thing.
"You would get frustrated, but that wasn't just me. It wasn't like you had loads of players in your team like that. You'd have a few bad apples, like every squad. They're quickly found out by the coaches."
Management and media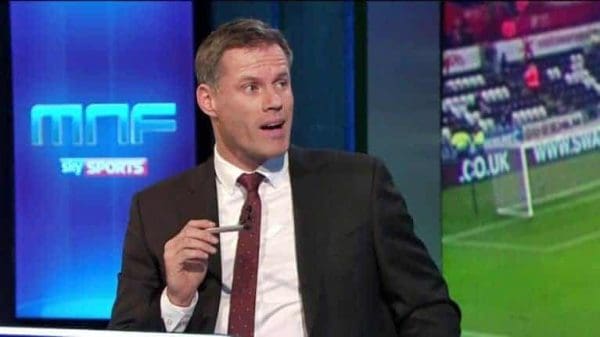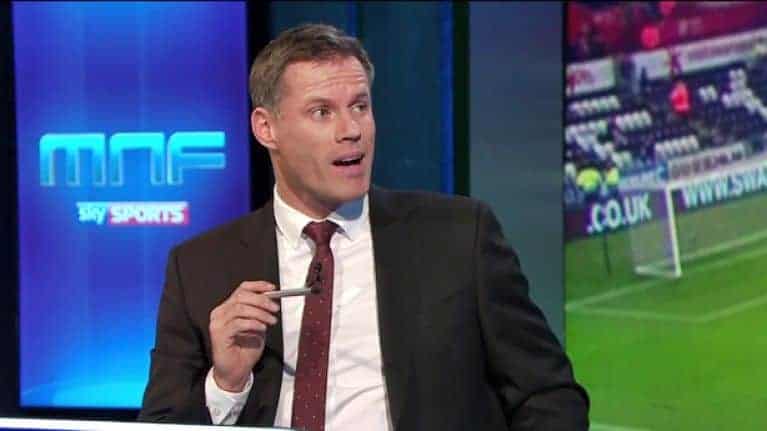 Prior to Carragher's move into the media, many had tipped him to one day go into management.
Did he ever feel that his experiences as an organiser on the pitch marked him out as a potential future Liverpool manager? For Jamie, when it comes to coaching, you need a calm temperament.
"Maybe that's why I couldn't be a coach or a manager. I sometimes look at that and think sometimes you can be too passionate. I think I'd be clever enough to get round it.
"You've got to coach performances out of some players now and again. You would probably just be at the end of your tether with certain things though."
In his role as pundit, Carragher has the opportunity to work alongside Graeme Souness.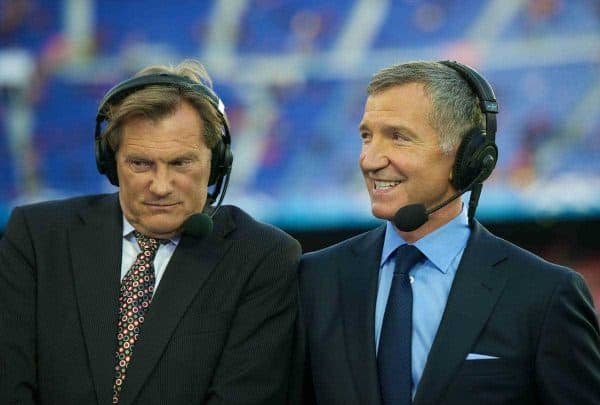 As a player, there were few more gifted or passionate in his position. Arguably one of the best, if not the best midfielders in Liverpool history, Souness excelled on the pitch—but as manager of the Reds, he had a difficult time.
Jamie and Graeme share a similar passion for the game, were very vocal on the pitch and achieved great things as a result.
However, perhaps that drive to be a winner and the relentless inner compulsion to improve makes it difficult to coach those less-talented than yourself.
Jamie smiles.
"The one thing Souness always tells me on Sky is 'don't go anywhere near management.'"
So, is management off the table? Jamie suggests he's loving life too much right now to even contemplate it.
We leave it there, but I wouldn't bet against seeing Jamie Carragher once again involved in the daily routine of football.