By all accounts, Liverpool are set to remain quiet throughout the summer transfer window. But there is certainly cause to argue that they should strengthen.
The Reds enjoyed their best-ever season under Jurgen Klopp in 2018/19, bowing out of both domestic cups in the third round but finishing second in the Premier League and winning the Champions League.
Tallying 97 points, just one short of champions Man City, in the league is testament to the incredible progress the club have made during Klopp's reign.
And a group of recent signings played a big part in this success, chiefly the influence of Alisson, Virgil van Dijk and Fabinho on significant improvements at the back.
But according to widespread reports in the Merseyside press, Liverpool are not set to shell out big money for any marquee additions this time around, instead focusing on replacing departing squad players like Alberto Moreno.
On the back of a record-breaking season, this show of faith from Klopp in his current squad could be perceived as either admirable or negligible.
Here, This Is Anfield's Jack Lusby (@jacklusby_), Matt Ladson (@mattladson) and Karl Matchett (@karlmatchett) argue for and against a quiet summer transfer window for Liverpool.
FOR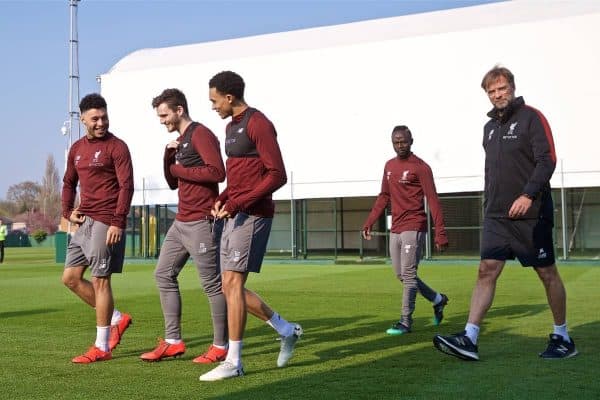 JACK: I'm playing devil's advocate here, because obviously I wouldn't be against any of Fekir, Pepe or Fernandes joining, but there's definitely a case to argue why Klopp would opt to stick rather than twist.
History indicates that once Klopp's settled with his squad, he won't look to deviate unless it's necessary or a genuine improvement within his club's means.
While we've seen interpretations of his 'philosophy' change, and the manager himself has admitted "splashing the cash" is essential, he's not exactly going to spend £130 million on three full-backs.
This aligns with the recent comments from the Times' Jonathan Northcroft that the feeling within the Liverpool hierarchy is that they are "almost complete," and that now "they'll be working on the one, two or three [top] choices" from a list of 10.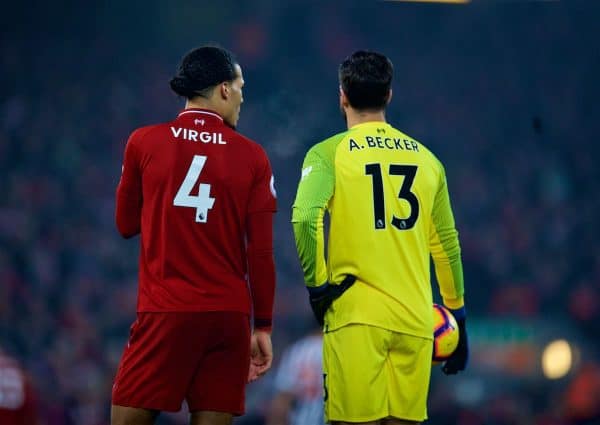 Unless a big-ticket target becomes available—as we've seen with the signings Alisson, Van Dijk, Keita and Fabinho over the past year-and-a-half—we might just be settling for a player short of the long-term quality needed.
That's not to say depth shouldn't be added to the squad, and surely Liverpool will still be looking to sign three or four players this summer—chiefly, replacements for Moreno and Sturridge.
But with a top-level goalkeeper, one of the world's best full-back tandems, two excellent options vying to partner Van Dijk, a flexible midfield unit and three world-class strikers, it would be hard to better the starting XI.
AGAINST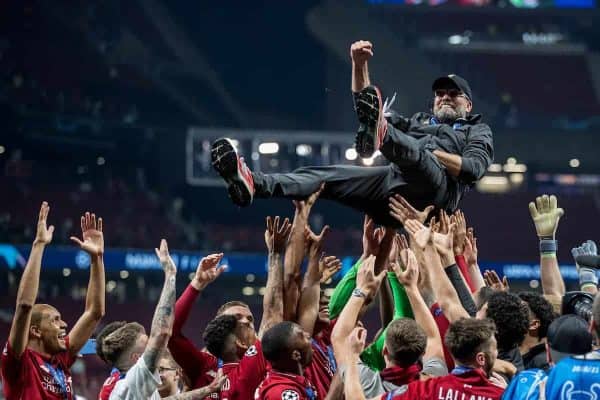 MATT: I saw a sarcastic tweet referencing 'no interest' reports regarding left-back Junior Firpo, saying that "the Reds aren't actually interested in a €45 million backup left-back? Well that's a shocker."
The thing is, we should be. We are competing with a City side who have squad players of exactly that kind of money.
Firpo, as an example here, could be backup to Robertson and also replace Dejan Lovren as a backup to Van Dijk as left centre-back. He could end up playing 20 to 30 games in a season.
Of course we should be in for players of that quality and value.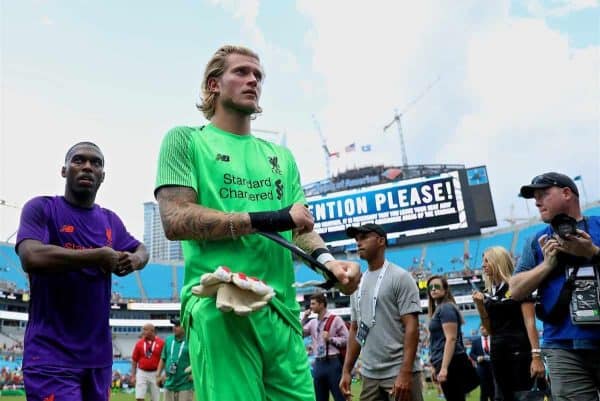 Klopp's stance that he is happy with his squad is admirable, but we saw exactly these kind of reports a year ago claiming he would give Loris Karius a chance to redeem himself.
Reporters were told this for a reason: to drive down the price for Alisson.
Liverpool used the media to good effect last summer and there's a strong chance they're doing the same this summer.
Why would the European champions not use this incredible opportunity to strengthen from a position of power?
On the back of record points, record profits and a sixth European Cup. Every player in Europe wants to play for us. We'd be daft to miss this opportunity.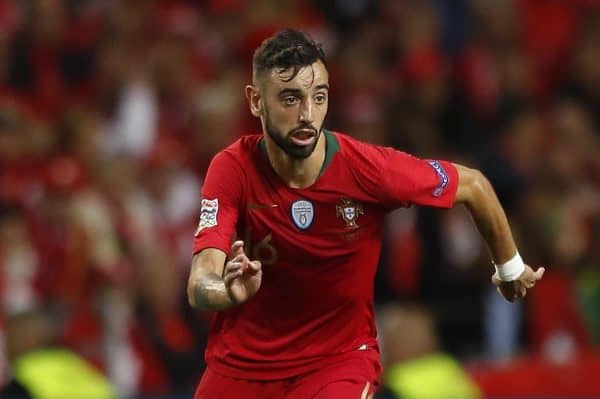 Shankly and Paisley would always sign two players every summer to compete for the first XI, no matter how many trophies we'd won the season before. We should be doing the same.
Another example is Bruno Fernandes. The English media say we have no interest, and that Adam Lallana will be back as a key part of the squad next season.
Spare me, but 31-year-old Lallana hasn't scored a goal since May 2017 and has started nine games in all competitions in two seasons. We bloody well should be looking to upgrade on him.
Failing to strengthen from here would be a huge gamble, to say the least.
MORE OF THE SAME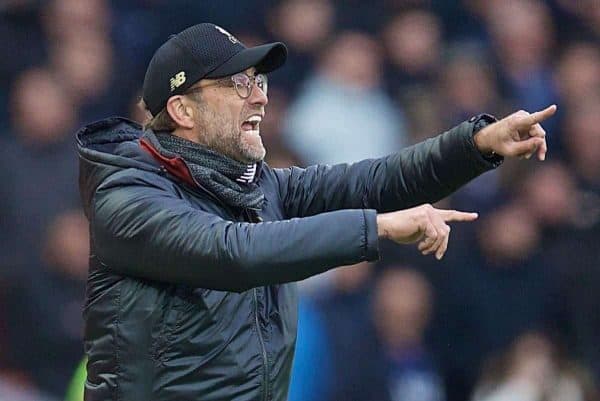 KARL: I don't see any reason to move away from what we're already doing: identifying the three or four players we want and signing them, regardless of cost.
It's not about that for Klopp, Edwards and Co., it's about the fit, the role and the availability.
Ignoring the speculative or veteran options like Solanke and Manninger, we've signed four or five every year for a clear purpose and position.
Matip, Klavan, Karius, Gini, Mane; Robertson, Oxlade-Chamberlain, Salah, Van Dijk; Shaqiri, Fabinho, Alisson, Keita.
Timing hasn't even been all that important, as shown by the waits for Virgil and Naby.
So I'd imagine it's the same again. Which roles really need filling? Left-back, another forward, maybe a right-back cover option and a goalkeeper if Mignolet leaves.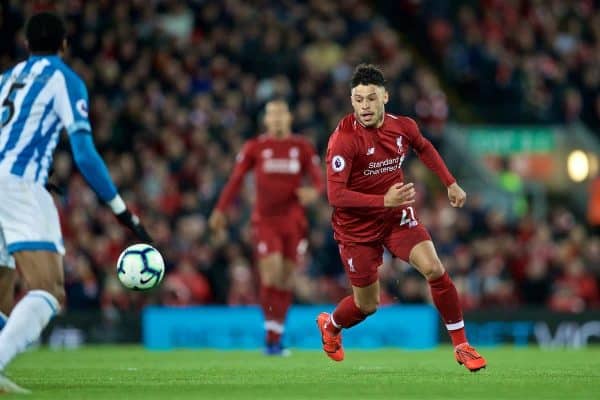 Personally I'd like Liverpool to get an attacking midfielder who will continuously get into the box and (hopefully!) score, but I'd be surprised if it happened.
In truth, we can do exactly that by unleashing a few of our current players a little more often—Gini, Naby and Oxlade-Chamberlain are the ones I'd be asking more from here.
So if the best option to cover left-back and perhaps left wing as well will cost £10 million, let's get them. And if he costs £50 million, let's get them.
Too many transfer fees make too little sense in the modern era to worry about whether we're overpaying by £15 million or so—about the cost of one Danny Ward or Ryan Kent, in other words.
Is it really worth the arguments or concern, put in that light? Just sign the small handful we need and let's go win the title.