With Nathaniel Clyne ruled out with a long-term injury and little to suggest a new backup right-back is on the way, a spot in the squad has opened up; can Ki-Jana Hoever be the one to fill it?
Clyne's season came to a cruel end before it ever really got started after rupturing his anterior cruciate ligament during the defeat to Borussia Dortmund in the first of three pre-season friendlies in America.
The 28-year-old is expected to be out of action for at least six-months after avoiding damage to any surrounding ligaments and tendons, something Alex Oxlade-Chamberlain was not as lucky to avoid.
While the recovery period for his injury is on the positive end of the spectrum, the simple fact that he will be out long-term is likely to have signalled the end of his Liverpool career.
His return to fitness will likely see him run out for the club's Under-23s where he will look to stir interest in his services ahead of a free transfer, as his contract is to expire in the summer after five-years and 103 appearances at the club.
There was already uncertainty surrounding his role at Anfield in 2019/20 after spending the second half of last season on loan at Bournemouth and being subject to interest from across the Premier League – where a return to Crystal Palace was a real possibility this summer.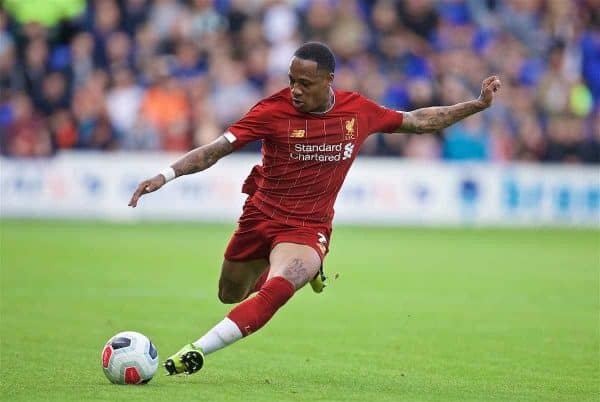 Liverpool were said to have valued Clyne at £10-12 million and would have been willing to sanction a move should he have expressed a desire to seek pastures new.
The decision to leave or stay and fight for the chance to serve as Trent Alexander-Arnold's deputy has now been taken out of his hands, however.
Clyne had been a regular feature in the Reds' pre-season games prior to tearing his ACL having been a member of the first wave of players to return to Melwood in the summer, but there always remained question marks over his suitability to Jurgen Klopp's system moving forward.
The England international is astute defensively and would have provided adequate cover should he have been required, but his lack of attacking impetus and ability to influence the game in the final third was the sticking point for many.
While the role of the full-back has changed significantly in recent years, in 11-years as a professional Clyne has notched just 21 assists, whilst Alexander-Arnold has 24 with just over two seasons of experience in the senior side.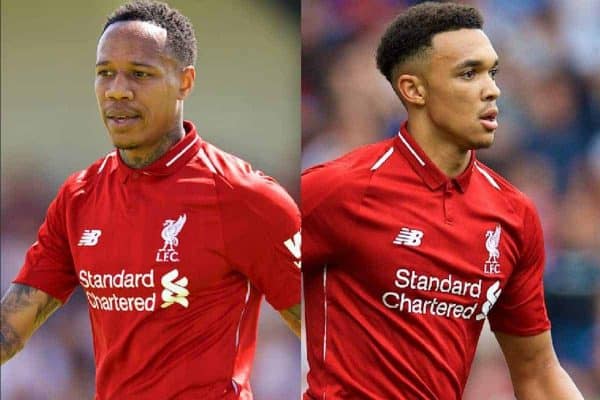 With Klopp declaring that Clyne's injury will not change Liverpool's plans in the transfer market, which may have indicated that he was not in Klopp's plans regardless, the door has been opened for someone else to seize their chance should another right-back fail to be acquired in the summer.
And Hoever could be just the man to make the most of the opportunity.
The 17-year-old, who is a centre-back by trade, already has a senior appearance to his name after making his debut against Wolves in the FA Cup last season, an outing where he duly impressed and failed to look to look out of place.
His assured display saw him thrust himself into the limelight and secure his position as one of Liverpool's most promising young prospects.
With Alexander-Arnold now the only recognised right-back in the Reds' squad, Hoever could be the solution Klopp recently spoke of finding within his current brigade should additions fail to be found in the transfer window:
"If we can bring somebody else in that makes it even better, we will see. But if not, this team is already there. And again, we will have to find solutions at different moments," the boss said.
And this 'moment' has left the door ajar for 17-year-old Hoever.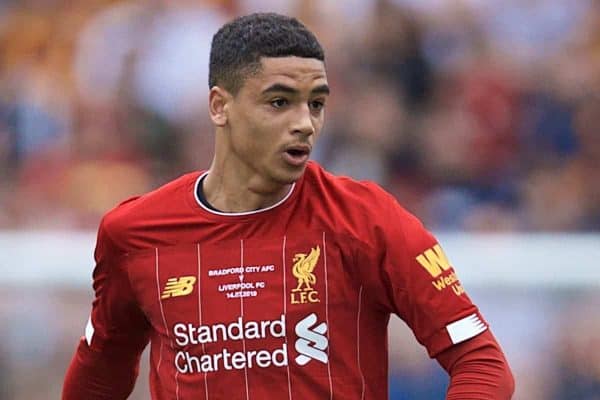 The young Dutchman, who has trained regularly with the first team at Melwood, has seen his pre-season game time carefully managed by the club in a similar vein to the highly-rated Rhian Brewster.
Hoever has featured in three of Liverpool's five pre-season games to date at right-back – only one of which was in America, in the defeat to Sevilla – but he more than impressed as he showed off the rate of his development to the Liverpool faithful.
Unlike Clyne, Hoever is more than capable, and importantly is comfortable, making surging runs down the flank and having an influence on the scoreboard – exemplified most recently by his superb run into the penalty area to set up the Reds' sixth in the convincing win over Tranmere.
Moreover, he's confident on the ball, technically skilled, can whip a pinpoint delivery into the box and possesses the aerial qualities needed to thrive in the top flight.
Of course, he is still young and can improve both defensively and in attack, but with Alexander-Arnold, fitness permitting, likely to feature more often than not and few other alternatives, this is Hoever's best route to the first team.

It would see him follow in the footsteps of Joe Gomez who started out as a full-back before making the transition to the centre of defence, ensuring he would not be short on advice when, and should he need any.
While fielding youth is always a risk when on the hunt for silverware, Klopp has shown that he is more than willing to have faith and invest in his youngsters and from what we've seen already, Hoever is more than capable of doing the job.
All he needs to do now is seize the chance before him.