Liverpool's pre-season preparations will take them on a three-stop tour of the US, but fans are being subject to some absurd ticket prices to watch the Reds.
Jurgen Klopp's side will return to Melwood on July 6 to kickstart their preparations for the 2019/20 season, where two domestic games against Tranmere Rovers (July 11) and Bradford City (July 14) await ahead of their trip across the Atlantic.
The Reds' tour of the United States will see them take in the sights of three cities as they face off against Borussia Dortmund (Notre Dame), Sevilla (Boston) and Sporting CP (New York) over the course of five days.
It will be the fifth time Liverpool have travelled to the US in seven years as part of their warm up for the new campaign, and fans will no doubt be eagerly anticipating the arrival of the champions of Europe.
Pre-season tours offer the perfect opportunity for the club to establish a deep connection with fans whilst providing the chance to watch Liverpool live in action, as visits to Anfield or various stadiums across England and Europe are not always possible.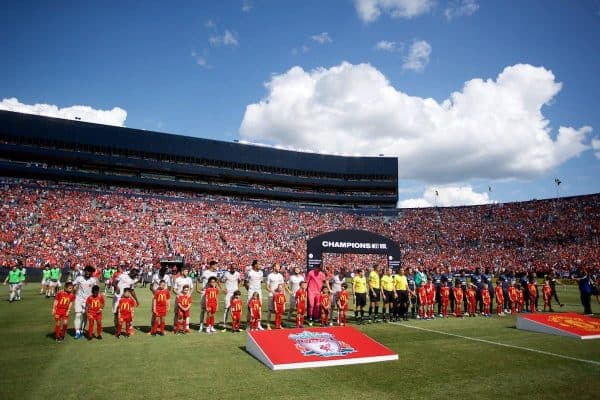 And as such fans will be prepared to do and pay whatever it takes to seize the chance when the Reds are close by, but the question is should they have to?
Ticket prices are a regularly debated topic for football fans within a climate of commercialisation, and rightly so as the costs to watch games have soared to levels which are alienating those who simply cannot justify the outlay.
Liverpool's visit to America this summer has shone a spotlight on the issue once more as tickets for the meeting with Dortmund on July 19 are being sold for as much as $423 (£338).
This is an astronomical price when you consider 74 percent of Liverpool's Champions League final ticket allocation cost £154 ($195) or below.
On top of that, the game against the Bundesliga side is a pre-season meeting with no guarantee that either team will field their best possible lineup.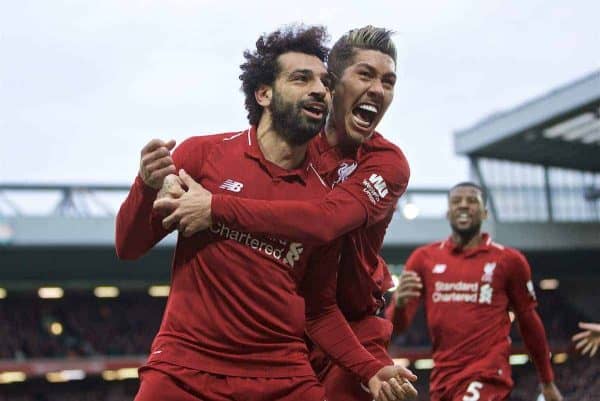 Liverpool will certainly be without Mohamed Salah, Sadio Mane and Naby Keita due to their involvement in the Africa Cup of Nations, and Roberto Firmino and Alisson are both likely to miss the tour due to reaching the Copa America semi-finals with Brazil.
With all that in mind, Florida-based Liverpool fan Scott Stewart (@ImScottStewart) will not be present as feels the prices and added expenses of travel and accommodation are hard to justify.
"The ticket prices, in general, are…disappointing," he told This is Anfield.
"The prices and quality I'm anticipating for these games led me to believe that this year is the best year to not go, it makes most flights and trips largely not worth the monetary value.
"More informed fans may be increasingly wary of paying such a high price with the knowledge that Liverpool come to the US once every two or three years.
"But especially during a summer with international tournaments that impact which Liverpool players will be displayed during the tour, I'm hesitant to believe that anything over $100 is worth justifying."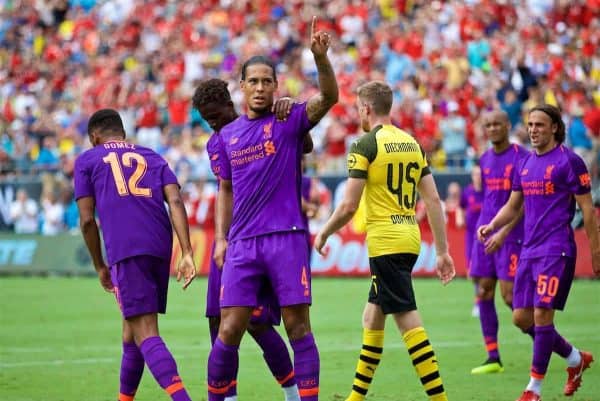 Tickets across the entire tour in America range from $48.50 to $423 apiece, and while it's all too easy to say 'if it's too much, don't pay it', as football supporters we should all be rallying behind affordable prices, whether it's for a competitive fixture or a pre-season friendly.
For an adult to go to each of the three games on the upcoming tour it could set them back anywhere from a total of $175 to $776 depending on the tier of their ticket, all without factoring in additional expenses.
As a supporter who spent most of their life watching Liverpool from overseas, I know all too well that cost, up to a certain threshold, would be secondary to the desire to watch my team as the chances to do so can be few and far between.
But when you stop and consider you could fly to England and watch a competitive game at Anfield for a similar price—especially if you were to buy more than one ticket—it is absurd.
US Pre-Season Tour Ticket Prices, 2019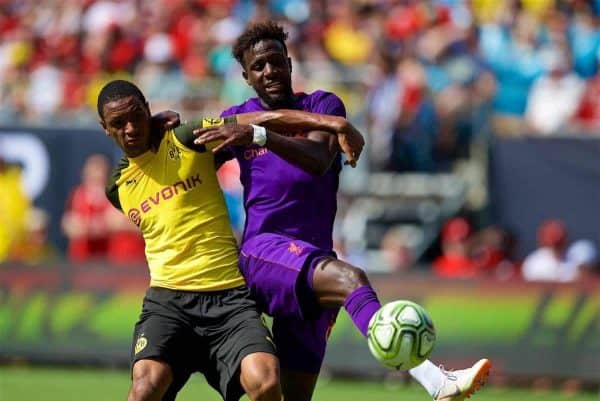 Dortmund in Notre Dame – From $70.20 to $423.34 inc. fees
Sevilla in Boston – From $48.50 to $167 inc. fees
Sporting CP in New York – From $56.35 to $186 inc. fees
Prices for sporting fixtures in America are, typically, substantially higher than those in the UK, but for games where the quality will vary and key players will be missing it certainly takes advantage of a fan's loyalty.
"Some newer fans to the game are more than willing to pay the ticket prices to get to where the Reds are," Stewart added.
"I believe most fans would relish the opportunity to see their favourite team in the United States, but the upwards of $400+ tickets are absolutely outrageous and price some of the more passionate fans out of seeing their team in the flesh."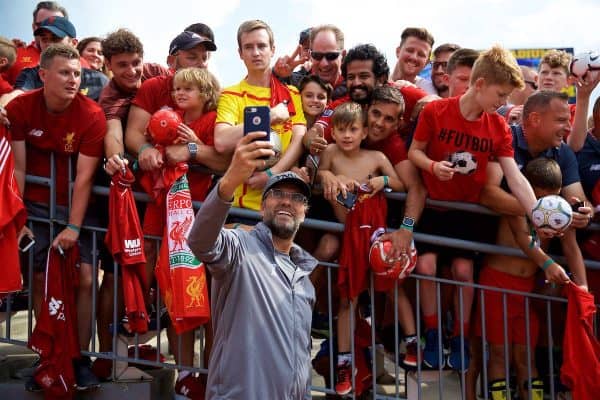 Unlike Liverpool's last visit to America which saw them compete in the International Champions Cup, the Reds' fixtures have been independently arranged this time around.
The decision to do so takes the commercial control away from the ICC and places into their own hands, and allows them to run the show as they see fit alongside their European counterparts.
In one way it comes as a welcome decision as it means Liverpool forewent the chance to be awarded a fee for their participation in the pre-season competition.
But on the other hand, fans are still being stung by high ticket prices which are considered a major factor in the ICC's downturn in recent years.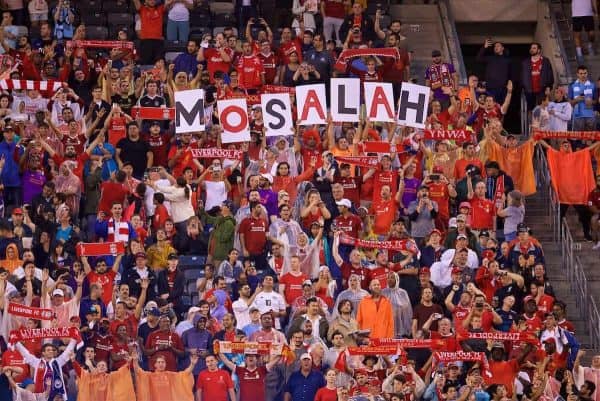 Liverpool's presence on tour is lucrative in itself when you consider the 'brand' exposure and marketing potential, making the high ticket prices all the more astounding.
It will be a visit to savour for countless fans, and the uncertainty of Liverpool's next visit will see plenty pay whatever it takes—but, ultimately, they shouldn't have to.