In the aftermath of our latest Champions League encounter, we have a mix of match reaction, looking ahead to Brighton and catching up on transfers.
BBC to show Reds' attempt to become world's best
Today, Europe. Tomorrow, the world.
Every continents' finest will meet in Qatar in December, to contest the FIFA Club World Cup. It's the best of the best of the best…well, it's the best of South America and Europe, anyway, then a few teams who probably don't feature on your television sets/dubious computer streams all that often.
Still, if you want to watch Hienghene Sport against Al-Sadd, you can do: the BBC have announced they'll be showing every CWC game live online, on the iPlayer or on free-to-air TV next month.
The Reds face Mexican side Monterrey or the winners of the aforementioned first-round game (so, Monterrey) in the semis on December 18.
Tune in and watch us officially be crowned the world's greatest team, for the first time ever. Hopefully. Surely. No?
Match reaction: Napoli frustration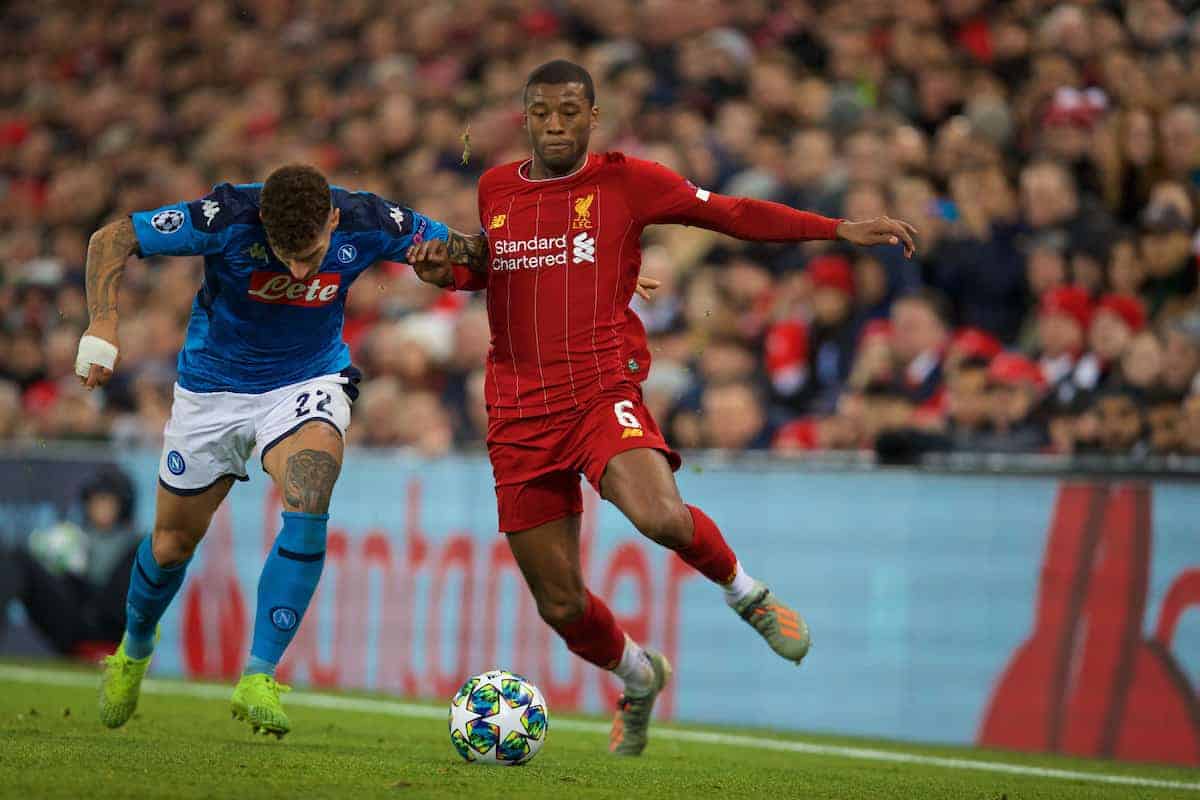 Well, we'll have to play better than we did against Napoli to be sure of success later in the season, whether that's domestically or on a somewhat more global scale.
Gini Wijnaldum acknowledged that we were nowhere near our best against the time-wasting, sh*t-stirring, very irritating Italian outfit, but is confident we'll do the business against Salzburg.
He also has words over coping without Fabinho, who picked up a worrying injury in the first half and was duly replaced by the Dutchman.
Not our finest night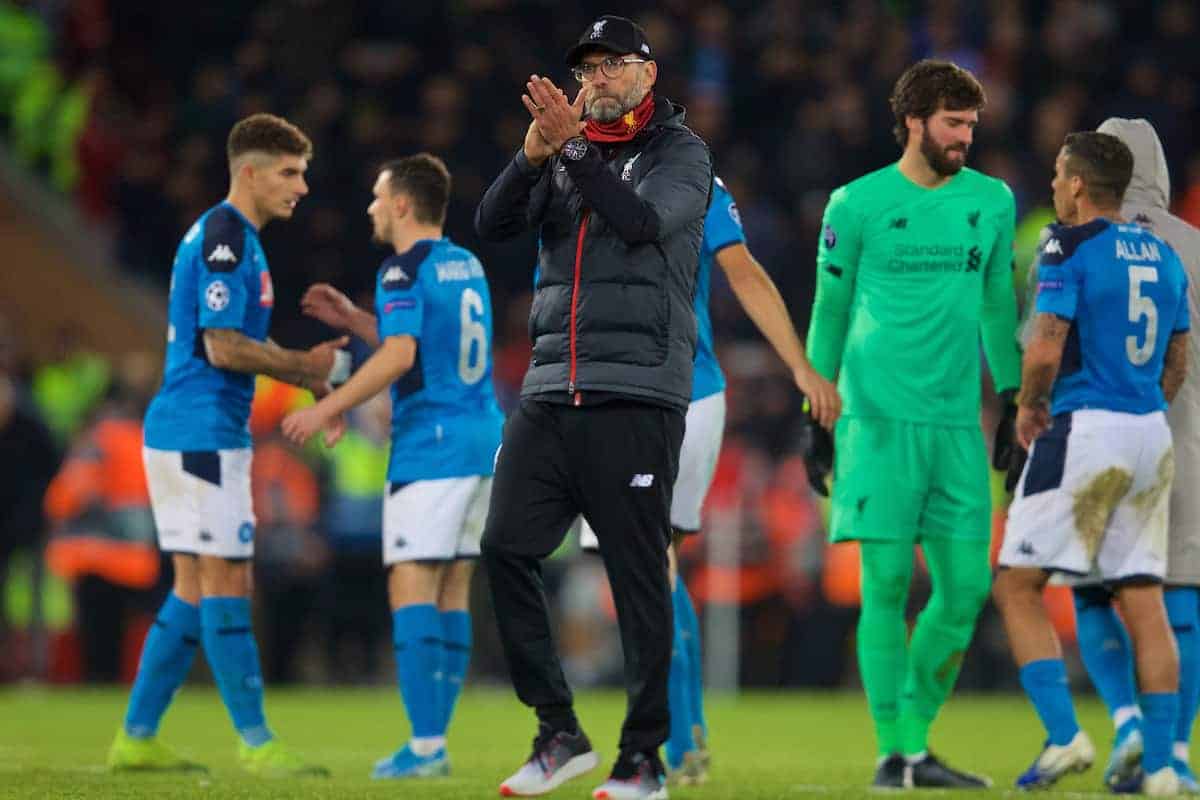 Jurgen faced the media after the game as usual, and it's fair to say most of the papers weren't any more impressed with Liverpool's efforts than the fans were. The best of the Champions League roundup:
Despair for Hillsbrough families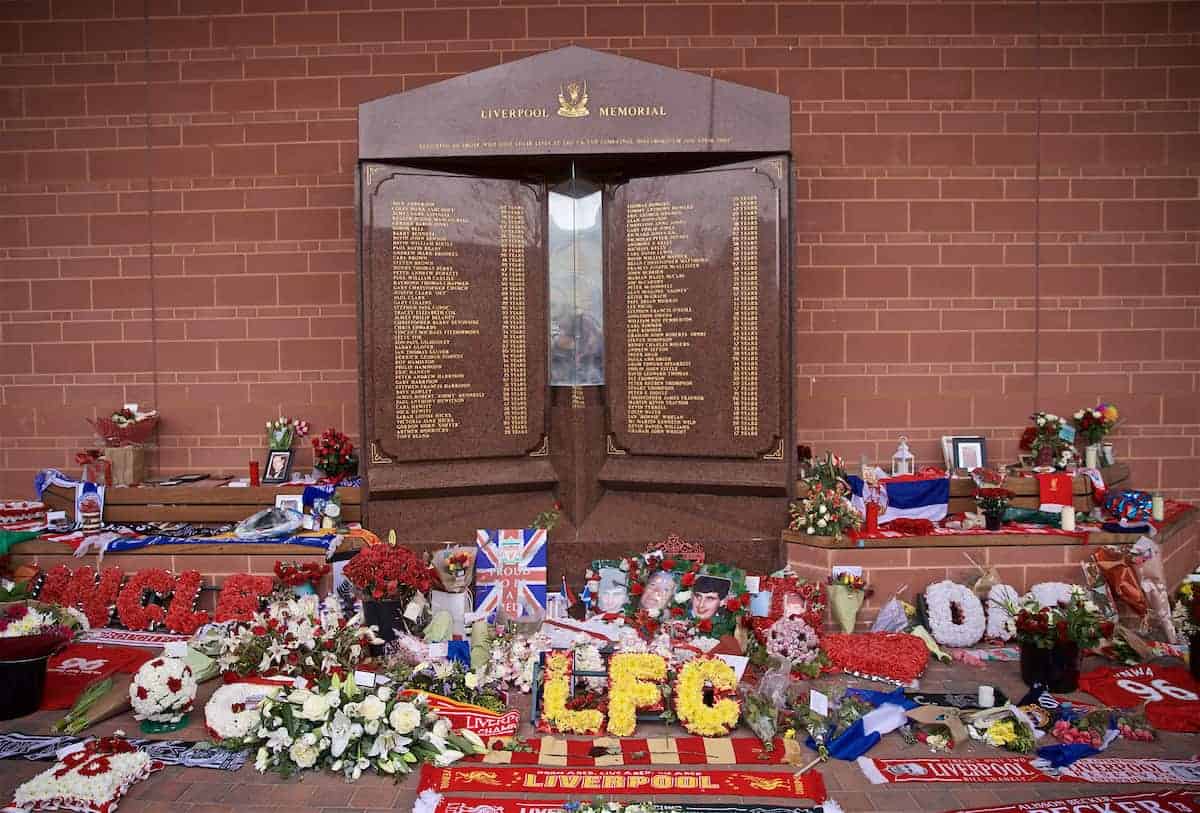 Thursday afternoon saw the return of the verdict against David Duckenfield, charged with gross negligence manslaughter of 95 Liverpool fans at the 1989 FA Cup semi-final.
The verdict returned that Duckenfield was not guilty, following a seven-week trial.
BBC News have more on the outcome as well as reaction from the families:
Barry Devonside, whose son Christopher, 18, died in the disaster, said: "I'm shocked and stunned by the verdict of the jury.

"We, the families, have fought for 30 years valiantly."
Quickfire LFC news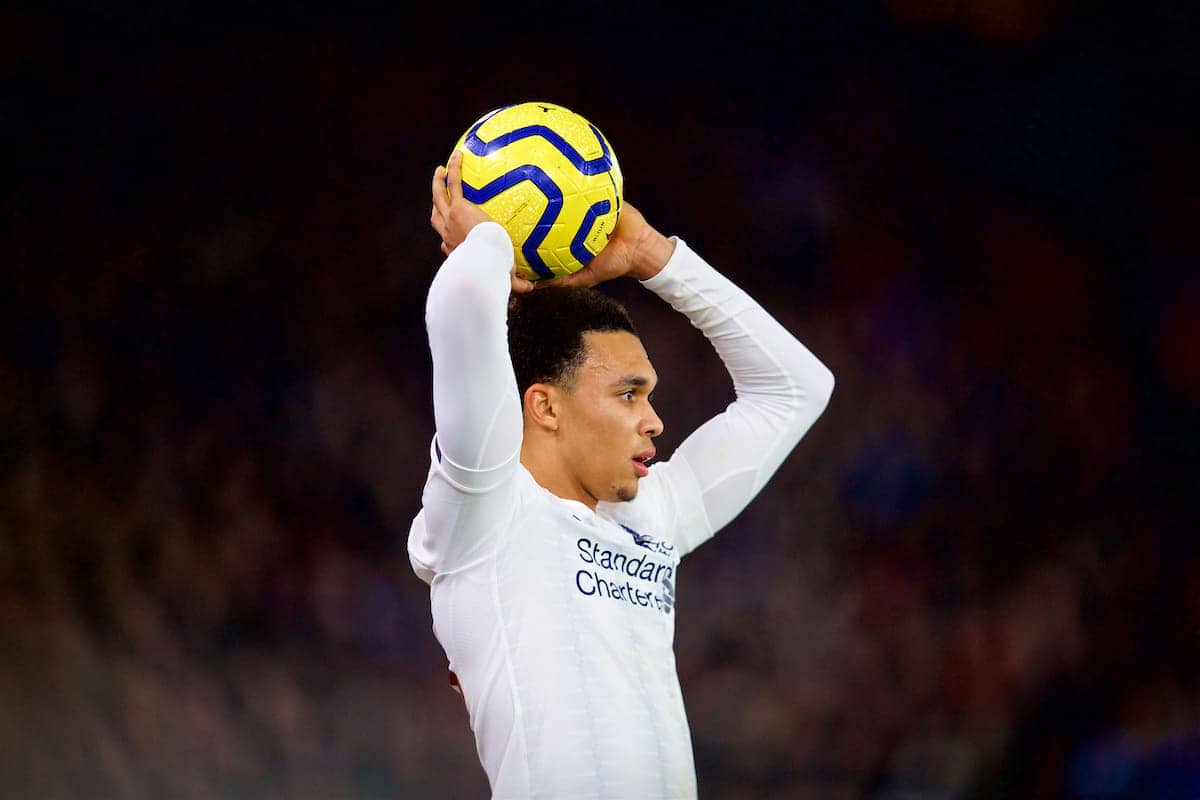 Around the Prem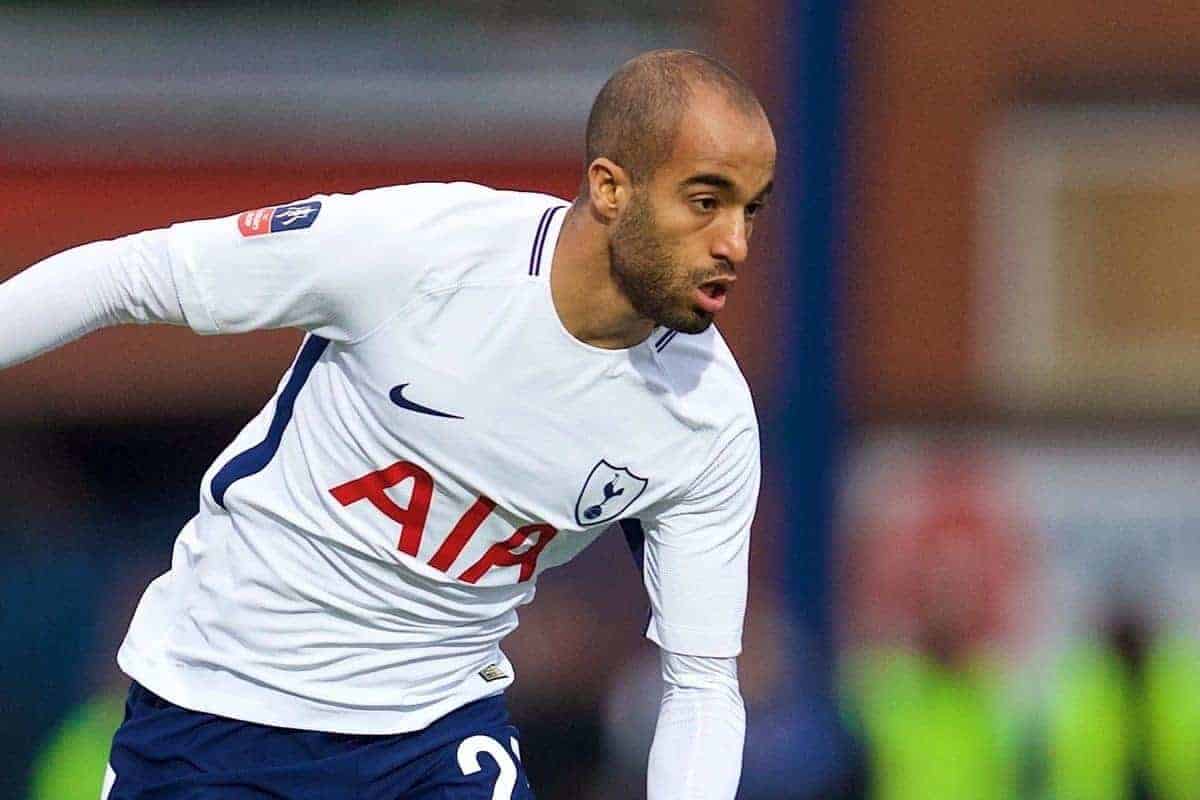 Embarrassing rumour of the day
Arsenal want Leicester City defender Caglar Soyuncu.
Note to Arsenal fans, players, coaches and officials alike: Leicester are a better team and a better-run club than you are. Absolutely no chance of this happening and Soyuncu's rep says it's not on the agenda at all. Oh dear.
Tweet of the day
Let's see a replay of Koulibaly on Salah in the box… pic.twitter.com/KNW8TpfuB5

— Couch Nish (@CouchNish) November 27, 2019
What we're reading
Remember Freddy Adu? Course you do, we all signed him on Footy Manager. Or maybe Champ Man, come to think of it – he hasn't been good for a decade. Anyway, this on Goal.com details his spiralling career which has left him a free agent at 30.
Also, remember when Parma were bankrupt and relegated from Serie A to Serie D? Here's the story of how they rebuilt, with Fabrizio Romano talking to their sporting director for the Guardian.
Worth watching tonight
We don't advocate watching the Europa League but Arsenal vs. Eintracht Frankfurt has the potential for explosiveness, goals, absurdly poor defending and all kinds of managerial post-match shenanigans. BT Sport, 8pm.
Black Friday Red Weekend is here
Liverpool have got in on the Black Friday madness with their annual Red Weekend sale, offering 20% off on all orders over £75 until midnight on Sunday.
As well as replica kits and Champions of Europe celebratory merchandise, there's also plenty of Liverpool FC Christmas gifts available.
* Click here to get your Red Weekend discounts on the official LFC store.