It's that time of the year where the possibilities for what is to come in the months ahead start coming to mind, but when exactly does the Premier League season start and finish?
The Reds finished an agonising point behind Man City in the Premier League last season for the second time in four years.
It leaves Jurgen Klopp's side with plenty of fire in the belly to go one better in 2022/23, a campaign that is to be disrupted by the World Cup in Qatar.
Liverpool have another relentless schedule ahead of them after their pre-season adventures, so when does it all get underway?
When does the Premier League season start?
Liverpool's 2022/23 season starts on Saturday, August 6 against Fulham, with Craven Cottage the location for the early 12.30pm (BST) start.
It is the fourth season in succession that the Reds have started against a promoted side, the champions of the Championship too.
But the Premier League season itself kicks off on Friday, August 5 when Crystal Palace host Arsenal at 8pm.
When does the campaign finish?
The season will then come to a close on Sunday, May 28, with all games to kick off at 4pm as per tradition.
Liverpool are on the road for the final game, venturing to the south coast to face Southampton, hopefully with plenty to celebrate!
That sees the season stretch over 42 weeks.
The FA Cup final (June 3) and Champions League final (June 10) follow the Premier League season.
How about the World Cup?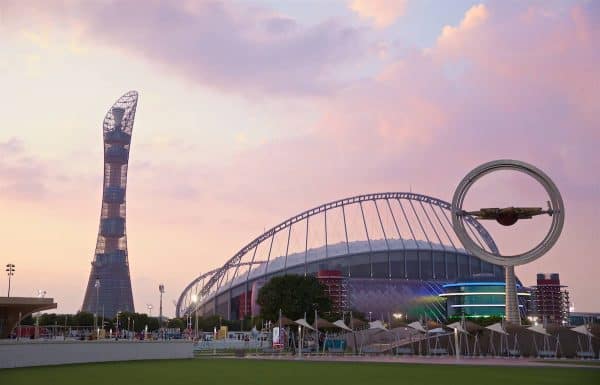 With the World Cup having to be played during the winter months, the domestic calendar has been forced to shift as a result.
The Premier League will play a final game over the weekend of November 12/13 before resuming on Boxing Day.
Liverpool meet Southampton (H) and Aston Villa (A) on either side of that break, respectively.
And Liverpool's full fixture list?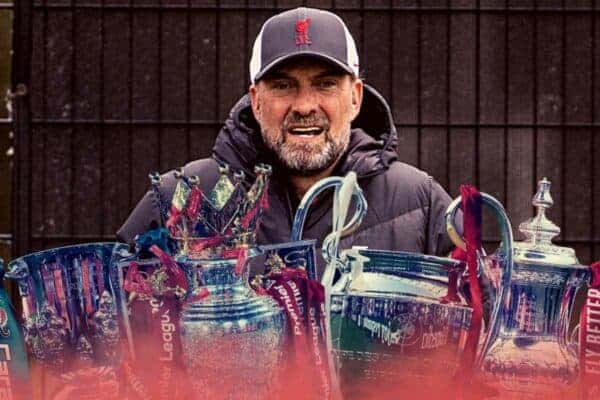 Liverpool discovered their path for the 2022/23 season in mid-June, with full confirmation of dates and times yet to be confirmed.
But we do know Klopp's side start at Fulham before hosting Crystal Palace the following week for their first home game of the season, with a trip to Man United next up in the third game of the campaign.
You can see the full 2022/23 Premier League fixture list here, and see just how packed the schedule is to be with Champions League, League Cup and FA Cup matches here.