Fabio Carvalho has played just 69 minutes since the turn of the year and with his debut season nearly at an end, a loan move has been tipped as a "big possibility."
The 20-year-old has not shied away from the fact the he had hoped for "more minutes" in his debut campaign, having played only 632 across 20 appearances.
He has been a square peg trying to fit in a round hole for Jurgen Klopp, with his qualities not slotting seamlessly into the manager's current system.
It has not stopped the manager from heaping praise on Carvalho's attitude, hailing him as a "role model" who continues to be "exceptional" in training despite the frustration over his role.
That frustration, though, could lead to a change in course over the summer with GOAL's Neil Jones reporting that "a loan move next season is seen as a big possibility."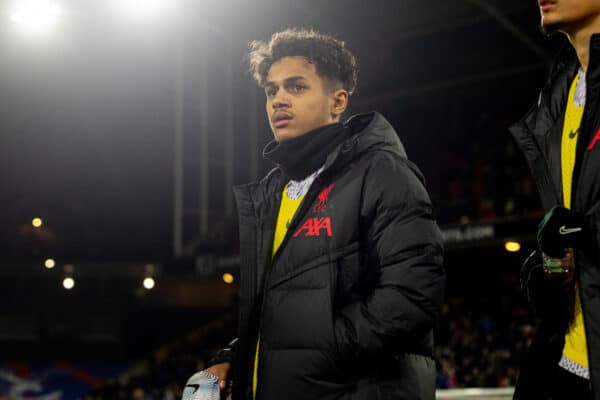 Jones goes on to say that Liverpool "insist no decision has been made at this stage" over the No. 28's future, but Klopp has recently admitted it is something they are to consider.
"We will talk to each other and then we will see what we will do, what he wants and what I think, but there is no decision yet," Klopp told reporters late last month.
Klopp has not written Carvalho off but with few avenues into the team a temporary move could prove best for both parties, with the 20-year-old's continued development to be a priority.
There have been reports of interest from Porto and Carvalho will not be short on suitors if Liverpool do open the door to a summer move.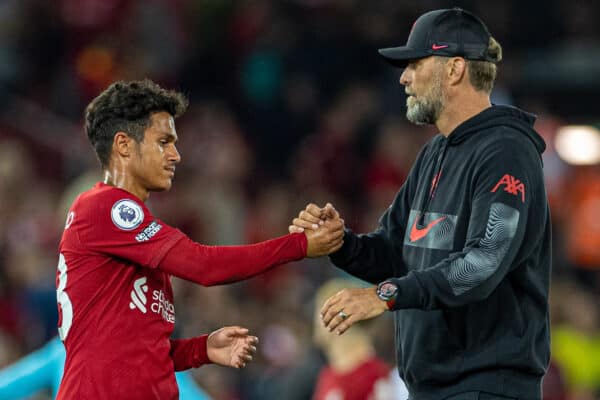 Aside from two substitute appearances totalling a measly three minutes, Carvalho's last substantial outing came as part of the starting XI in the stalemate against Chelsea back in January.
It is fitting then that his response to the biggest lesson he has learned at Anfield, when speaking to Hypebeast, was "Patience…and the importance of taking your chances."
"At a club like Liverpool, you need to be ready to step up and be counted on when you're selected," he said.