Former Reds defender Kolo Toure has admitted that Jurgen Klopp asked him to stay as a coach at Liverpool shortly before his departure in 2016.
The Ivorian left Anfield at the end of Klopp's first season in charge at the club having made 71 appearances in three seasons at the club.
He became a popular figure among supporters during his time on Merseyside and played a key role in the Reds' journey to the Europa League final in Basel, starting in the final against Sevilla.
In a recent interview, Toure reflected on his time at Liverpool and revealed that the current boss offered him the chance to remain at the club in a coaching capacity.
"I spoke to Jurgen and he told me my contract wasn't going to be renewed – but he did, however, want me as a coach in his backroom team," Toure told the club's official website.

"That was massive for me. I think I was in Africa when he made the call, 'Kolo, we want to keep you but I want you in my coaching staff.' I told him I needed to think about it."
Klopp's hopes of keeping Toure's influence around the club in a coaching capacity provide a demonstration of his willingness to keep experienced players at the club beyond their playing days.
It is perhaps further evidence of another more recent opportunity missed as James Milner looks set to depart Liverpool on a free this summer.
While extremely thankful for the opportunity, Toure wasn't quite ready to hang up his boots and instead went on to finish his playing career in Scotland at Celtic.
It was ultimately another of Toure's managers at Liverpool who ended up tempting him away from Anfield.
"Having the opportunity to work with him as a coach was immense – it was going to be fantastic for me," he continued.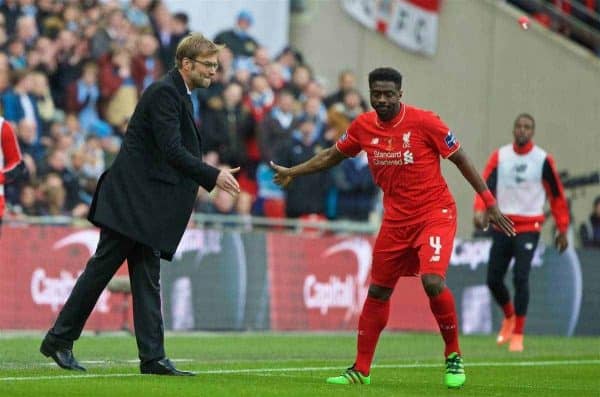 "But at the same time, I was talking with Brendan at Celtic as well. Brendan was offering me one more year as a player. It was a hard decision to make, very hard.
"Liverpool was a great place for me. With the intensity of the game and my personality, it all fit really well. But ultimately, I wanted to play one more year and then just see what came after that."
The former centre-back went on to work as a technical assistant at Celtic following his retirement, later taking the assistant manager's position at Leicester and becoming manager of Wigan – albeit for only 59 days!
Toure has also spent time as assistant manager of Ivory Coast having started his international coaching career working with the under-23s.