There is just over two months between the end of one Premier League season and the start of another, and Liverpool certainly need the blank slate.
The 2022/23 season has been a long one for all involved, with the Reds certainly putting us all through the wringer a time or two.
But the summer is now here and pre-season will swiftly be on the agenda, with players returning from July 8, as eyes turn to the possibilities for what 2023/24 could have in store.
So, when does it all get back underway?
When does 2023/24 start and finish?
The 2023/24 Premier League season starts on Saturday, August 12, 2023 – that is 76 days after the conclusion of the previous campaign.
As for when it comes to an end, the final matchday will be played on Sunday, May 19, 2024. As usual, all matches will kick off at the same time.
The new season fixtures will be released on June 15 at 9am.
Who has been relegated and promoted?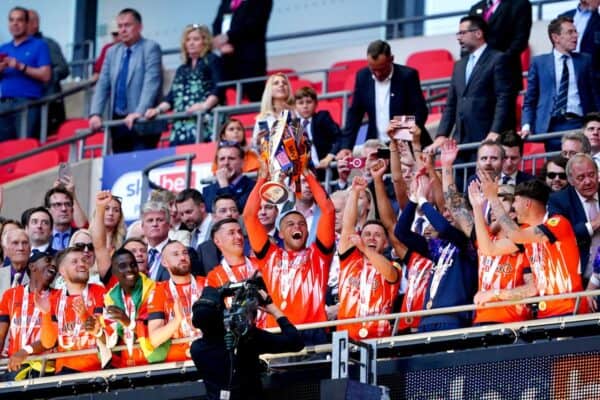 The teams to drop out of the top flight are Southampton, Leicester and Leeds.
In their place, Burnley returns to the Premier League at the first time of asking as Championship champions, having collected 101 points from 46 games.
Sheffield United secured the second automatic promotion spot, while Luton Town won the play-off final to set up the first league meeting with the Reds since 1992.
What changes can we expect from Liverpool?

Firstly, the new Anfield Road End Stand is to be ready for the new season and will add 7,000 seats to the stadium's capacity, taking the ground over 61,000.
Klopp will also be bolstered by new signings, with a midfield overhaul firmly on the agenda – we should expect, at the very least, three new faces.
Three new kits are in the offing. We already know what the new home kit looks like, and leaks have shown we can expect a green and white away kit and a purple third strip.
It is a blank slate for Liverpool in 2023/24, let's hope it is a memorable one for all the right reasons!