Amidst all the reports around Jordan Henderson potentially quadrupling his salary – to an insane £700,000-per-week – few have actually said what Liverpool would get for their captain.
While Al Ettifaq are seemingly making an offer on personal terms to the player, the Saudi club would still need to come to an agreement with Liverpool too.
And while Henderson's role within the squad is diminishing and questioned by some supporters, the facts of the matter are that he is Liverpool FC club captain, an England international, has two years left on his contract and continues to be a key player for club and country.
Henderson is not a washed-up 33-year-old; he made 43 appearances for Liverpool last season, played in the World Cup, and started England's last three European qualifiers.
In fact, he's started six of England's last seven competitive fixtures. This is a player who has value.
What Henderson would bring to Saudi's sportwashing profile in terms of acquiring the captain of Liverpool Football Club and a key England player is monumental on the global football scale.
Saudi clubs so far this summer have paid large fees for the likes of Ruben Neves (£47m), Serge Milinkovic-Savic (£34m), Kalidou Koulibaly (£17m) and Edouard Mendy (£16m).
BREAKING: Another Saudi Arabian side are set to bid £40 million for Fabinho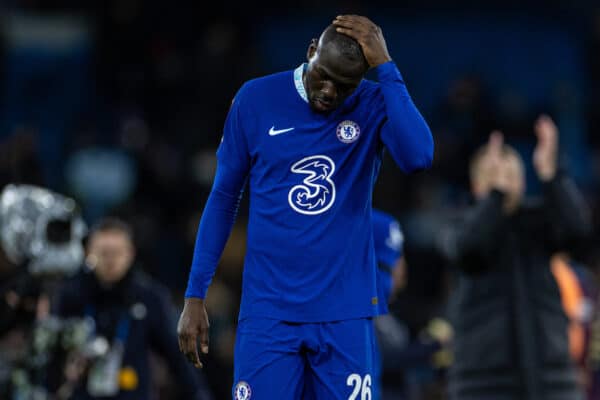 It's that Koulibaly deal that is used as the benchmark by one Merseyside reporter, with the Mail's Dominic King saying that Liverpool will want "a significant transfer fee, certainly more than the £17 million Al Hilal paid Chelsea for Kalidou Koulibaly."
And while there are suggestions that Al Ettifaq want to get Henderson on a free transfer, surely Liverpool would not entertain that in any way shape or form.
Any deal for Henderson must be good for the club's interests, not just the player's. And the facts remain that this is the Liverpool FC club captain, a key player for club and country, and who has two years remaining on his contract.
If they want him, they must provide Liverpool not just the player, with an offer they cannot refuse.
UPDATE: This is a fast-moving story. Reporter Fabrizio Romano claims Liverpool have asked for £10 million for their captain.