Reported midfield target Andre has added fuel to recent Liverpool links by describing Jurgen Klopp's work at Anfield as "exceptional."
The Brazilian was linked to the club throughout the summer but the prospective move was hampered by Fluminense's progress in the Copa Libertadores.
Andre will play in the final of the competition against Boca Juniors on Saturday evening as Fluminense aim to lift the trophy for the first time, with rumours of a potential move to the Reds in January persisting in the background.
The 22-year-old confirmed last week that there was an approach from Liverpool in the summer, which was rejected in favour of a January switch.
Quotes have since emerged in which Andre describes Klopp as an "exceptional" manager, but the midfielder insists his focus remains with Fluminense for the time being.
"I don't like to project the future much. I have been at Fluminense for 10 years, I have a contract and I am very happy here," he told AS.
"Reaching the final of the Libertadores is a childhood dream.
"I follow the [Liverpool] games a bit and I know that Klopp's work is exceptional. Without a doubt, he is a great coach, very intelligent and successful. But right now, my coach is [Fernando] Diniz."
It was reported earlier in the week that Andre "nearly joined" the Reds in summer and that the possibility of a January move remains very much on the table.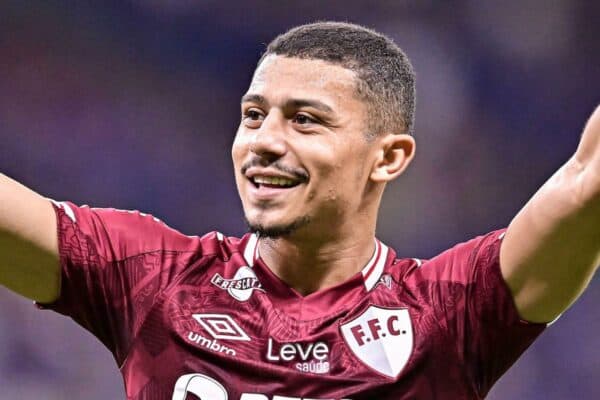 The midfielder revealed it would be a 'dream' to play for a top European club and admitted that the summer offer was one he "couldn't refuse."
Liverpool fans will get the chance to watch the potential January arrival in action in the final of the Copa Libertadores, with the game being shown live on BBC Three in the UK and on BBC iPlayer.
Saturday's match gets underway at 8pm (GMT) and we now have even more reason to tune in for what promises to be an intriguing contest at the Maracana in Brazil.