We round up the latest Liverpool news and transfer rumours on Thursday, following the Reds' League Cup defeat to Chelsea
Main Headlines
---
Lovren Promises Liverpool Response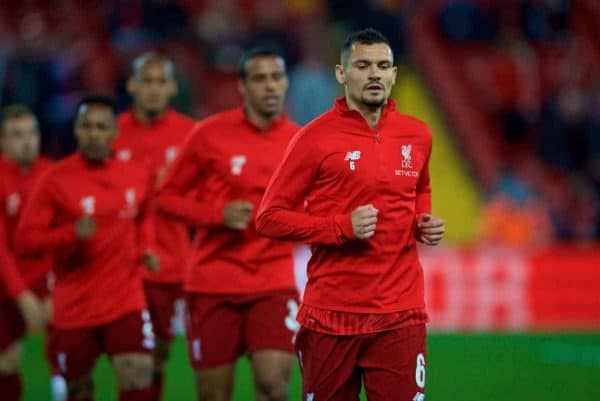 Liverpool were disappointing in their 2-1 loss on Wednesday night, as they crashed out of the League Cup at the third round stage for a second season running.
Dejan Lovren told Liverpoolfc.com that a response is required when Jurgen Klopp's side face Chelsea at Stamford Bridge this weekend, and that it will be delivered:
"Maybe this is tonight like a warm-up for Saturday and so we know what we need to do better.

"When you look altogether, it's the first time that we played like that, [there were] a lot of changes and it was looking quite well, until of course they scored a second goal… but we will take it.

"On Saturday we have a big game against them and we will improve, definitely. I'm confident that we will do much, much better."
Lovren is unlikely to start this weekend, with first-choice pairing Virgil van Dijk and Joe Gomez returning to the side.
---
Carragher Calls Shaqiri "A Steal"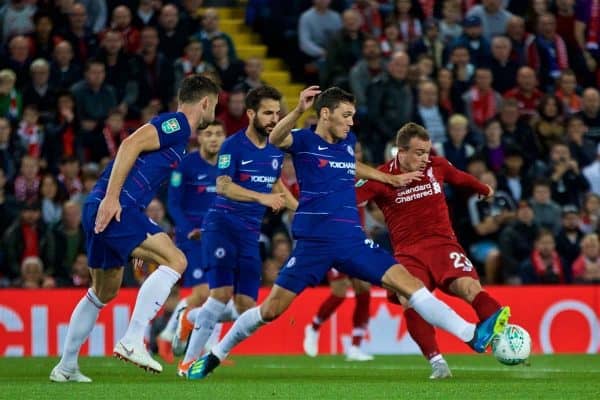 Xherdan Shaqiri was the Reds' brightest spark against the Blues, providing pace, quality and unpredictability from the right wing.
Someone who believes the Swiss will prove to be an excellent signing for Liverpool is Jamie Carragher, who co-commentated on his former team's defeat on Wednesday.
"There's no doubt there is quality in that left foot, been real evidence of that, certainly a few days ago that free-kick he took, come in score the goal," Carragher told Sky Sports.
"But we've seen also tonight that he doesn't have Salah's blistering pace but for £12million, he's a steal."
Shaqiri has certainly made a promising start and he will add so much depth in the final third, perhaps even forcing his way in as a regular at times.
He has undoubted pedigree, and in Klopp, he has found the perfect manager to get the very best out of him.
---
Mignolet On Relationship With Alisson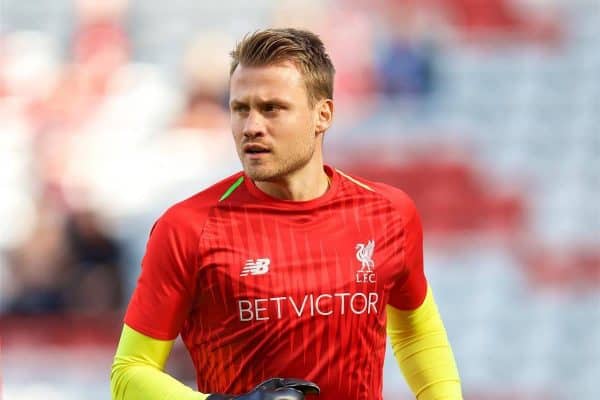 Simon Mignolet made his first appearance of the season against Chelsea, but it is hard to see where his next start will come from.
The Belgian told the club's official website that his relationship with Alisson remains strong despite not playing much, with the team always coming first:
"You want to play, that's the only thing you can do, but in training we push each other.

"Me and Alisson work together on a good basis, our relationship has been good ever since we came together and then we've got a few younger boys who are pushing us forward as well.

"We have a good group and the only thing we can do is put out the best goalkeeper for Liverpool Football Club. In the end, that's the most important thing."
---
Giggs Hails "Scary" Liverpool

When former Man United players are talking up Liverpool as title challengers, you know they've got a real chance of going all the way.
Gary Neville has already spoken about how good this Reds side are and his ex-teammate Ryan Giggs has now followed suit.
"From 1-11 there's probably not been a better Liverpool team in the Premier League – when Raheem Sterling, Luis Suarez and Daniel Sturridge were on fire they were really impressive but probably overall it looks like a more balanced team now," Giggs told Sky Sports.
"You've got players who've been in the team a couple of years and you've got young players coming through with experience of Jordan Henderson and James Milner so it's a good blend in there.
"Liverpool haven't played well in some games but scraped results, which is actually quite scary because if you're able to do that, that's championship form, so not only the swash-buckling three or four goals, but digging out results is what you need to do to win it."
Isn't it great to hear them all quaking in their boots?
---
Bjornebye On Dockers' Strike

The Liverpool dockers' strike was a much-publicised event during the mid 1990s, with Robbie Fowler and Steve McManaman both vocal in their support of it.
In an interview with The Set Pieces, former Reds left-back Stig Inge Bjornebye has spoken about attending a meeting during that period, much to the shock of those present:
"I remember the directors driving through the gates and they were quite aggressively jeered.

"It was a small visit. I took them by surprise after training one day. I was curious about the strike and the reasons behind it, so I went there and stopped for a bit.

"We were very privileged to play professional football and you had a situation where people are out of a job.

"I was the one asking questions, because they were there every day. We had a good conversation. I remember it as a positive experience for me and for them."
---
And finally…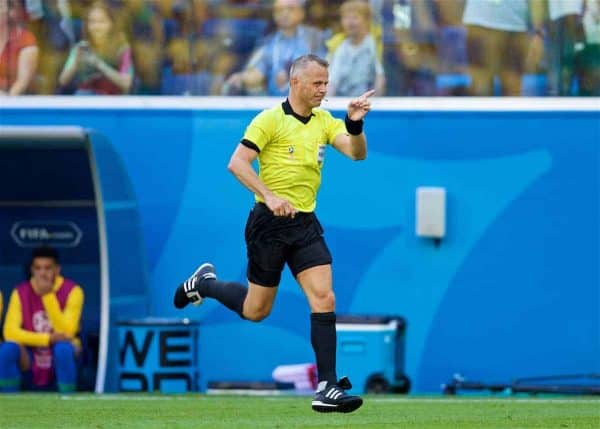 VAR is finally set to be used in the Champions League, with the much-discussed technology coming into play in next season's competition, UEFA have confirmed.
The decision was made following a meeting of the UEFA Executive Committee at the House of European Football on Thursday.
As well as the Champions League, VAR will also be used in the 2019 UEFA Super Cup and Euro 2020.