We round up the latest Liverpool news and transfer rumours on Tuesday, as preparations begin for the trip to Wolves this week.
Today's Main Headlines
Milner provides fitness update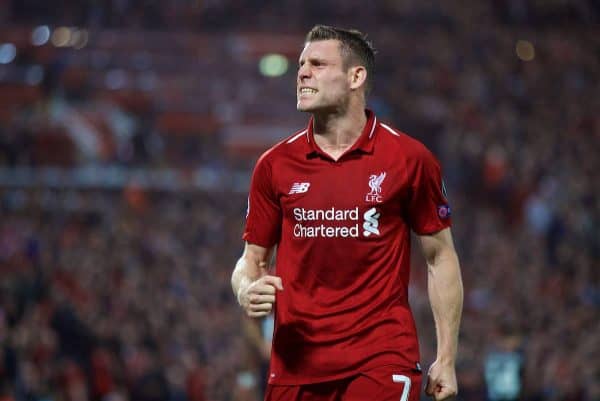 James Milner is confident he will be fit to face Wolves on Friday night, should Jurgen Klopp change his personnel.
The 32-year-old missed the win over United but told Liverpoolfc.com that a return is in sight at Molineaux, as Liverpool look to finish top of the Premier League at Christmas:
"I just had a bit of a sensation in my hamstring at the end of the Napoli game and made the decision, the manager made the decision [to miss Sunday's game].

"It was the right thing not to risk me at the weekend, so hopefully I'll be fine for the next game."
Milner may have to make do with a place on the substitutes' bench, however, with Nathaniel Clyne impressing at right-back and the midfield superb on Sunday.
---
Playing for Liverpool "joyful" under Klopp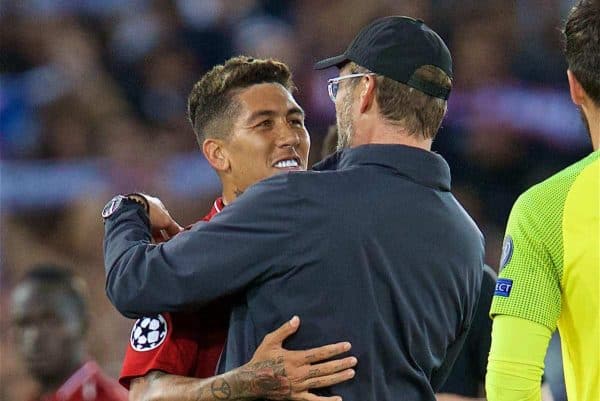 Roberto Firmino symbolises Klopp's Liverpool, with teamwork and technical brilliance top of his qualities.
The Brazilian has gushed with praise about what it's like to play under the German, saying he is the same Klopp everybody sees.
"Playing for him is a really joyful experience. I love it, as do the rest of the team. We've learned so much from him since he arrived and we've only got better," Firmino told Liverpoolfc.com.
"He is what you see in public: the passion, the father figure. And he's also got ambition to win titles and give his best and, as players, we can only win with what we learn from him.
"I hope that we can achieve something soon but we are just starting out. There is a lot of football still to play."
On the day that Jose Mourinho was sacked by Man United, the difference in man-management between the Portuguese and Klopp is beyond belief.
Speaking of which…
---
Mourinho sacked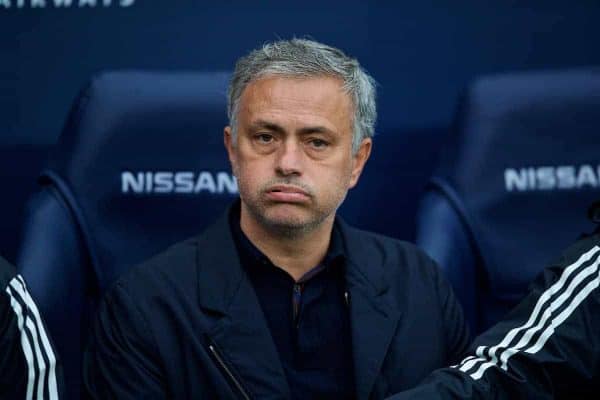 Perhaps his fate was sealed regardless, but let's tell ourselves that it was Liverpool who ultimately got Mourinho the chop, after humiliating his United team at the weekend!
Although, we'd all prefer for him to have remained in charge a little longer. 'Don't sack Mourinho' was the chant at Anfield on Sunday.
He was given his marching orders on Tuesday morning following a dismal season that has left the Reds' rivals 11 points adrift of fourth-place Chelsea.
It is the second time this season that a manager has been sacked after playing Liverpool, with Slavisa Jokanovic fired by Fulham after their 2-0 loss at Anfield last month.
Ole Gunnar Solskjær is being tipped to take over until the end of the season (yes, really).
---
Palace Interested in Solanke

Crystal Palace are interested in signing Dominic Solanke on loan in January, according to the Evening Standard.
Former Reds boss Roy Hodgson is keen to "add more firepower to his squad", with the Eagles managing just 14 goals in 17 Premier League matches this season.
Solanke is also thought to be catching the eye of Rangers manager Steven Gerrard, although there has been no significant progress in terms of a potential deal.
The 21-year-old is still awaiting his first Liverpool appearance this season, having fallen way down the Anfield pecking order.
A move away would do him the world of good.
---
Klopp not fazed by Alisson error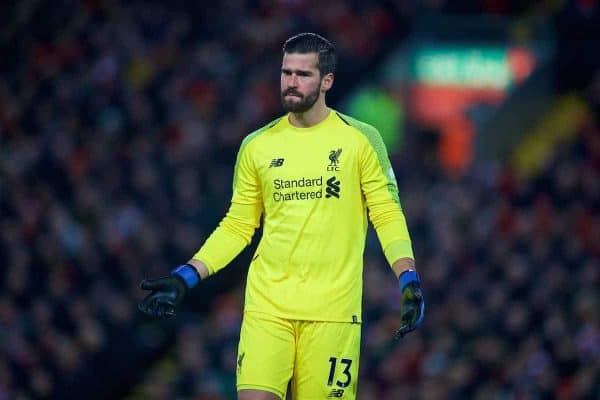 Alisson was brought crashing back down to earth after his error against United, having been hailed for saving Liverpool in the dying seconds of their win over Napoli.
Speaking in his press conference on Tuesday, Klopp wasn't remotely concerned about the Brazilian's form, saying mistakes happen to every goalkeeper.
"The goal was absolutely no problem. We had the Christmas party on Sunday and he looked good!" Klopp told reporters.
"I knew it before it would happen, he has looked so outstanding so far and now he makes two obvious mistakes where it's clear. Against Leicester you lose the ball, and then (against Manchester United) the knee was in the wrong position, the ball goes back to Lingard. Things like this happen.
"It's much more important to be in all the other situations, catch the balls when you can catch.
"These kind of mistakes will happen for all other goalkeepers in the world. He has no problem with that, I have absolutely no problem with that. Even if it is a more decisive thing, things like this happen.
"It's really about the good things you do, the good influence you have on our game. We know what we know, we know what we see. Absolutely no problem."
Spot on.