We round up the latest Liverpool news and transfer rumours on Wednesday, as Jurgen Klopp holds his pre-Southampton press conference.
Today's Main Headlines
Liverpool 'Have Everything', Claims Pep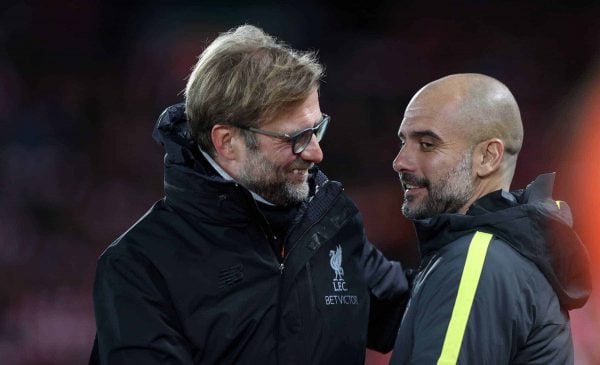 Liverpool are going to push Man City all the way this season, in what is proving to be arguably the most fascinating title race in Premier League history.
Pep Guardiola has spoken glowingly about the Reds team his side are up against, telling Sky Sports of his admiration:
"They are one of the strongest teams I have faced. They have everything.

"They have good tactics, they have great defensive strength, they have very good high pressing and they have a very good counter-attack.

"They had some problems with their positional play before, but that has improved a lot too. Liverpool have everything.

"That's why it's so close."
What Liverpool are doing this season is remarkable—Guardiola will be stunned that City aren't well clear at this point, as was the case last season.
---
Matip Hails 'Complete' Van Dijk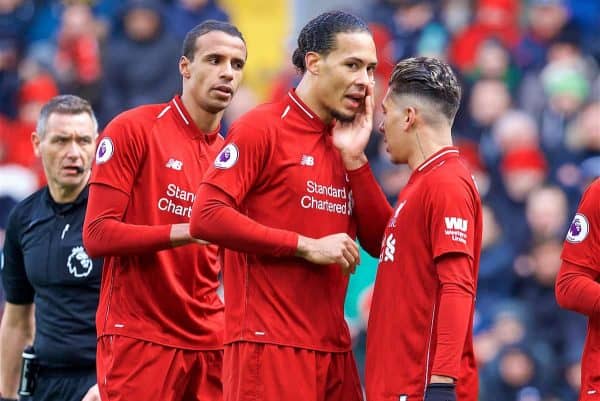 Virgil van Dijk again showed why he is the world's best defender on Sunday, playing a key role on Moussa Sissoko's vital late miss for Tottenham.
He has struck up a strong on-pitch relationship with Joel Matip in recent months and the Cameroonian has lauded his team-mate's quality as a player.
"He's a great defender," Matip told Premier League Productions.
"And being around him, I think everybody improves. He has had a big impact on the improvement.
"It's great to play [with] him. He's a complete defender and he knows what to do.
"Every defender does things a little bit differently. You always need some time to really know each other. This is normal.
"I think we need this time in a good way and this is working most of the time quite well."
The Dutchman remains Liverpool's most important player in the Premier League title run-in, as he cruises towards various end-of-season awards.
---
Alisson Lauds Team Spirit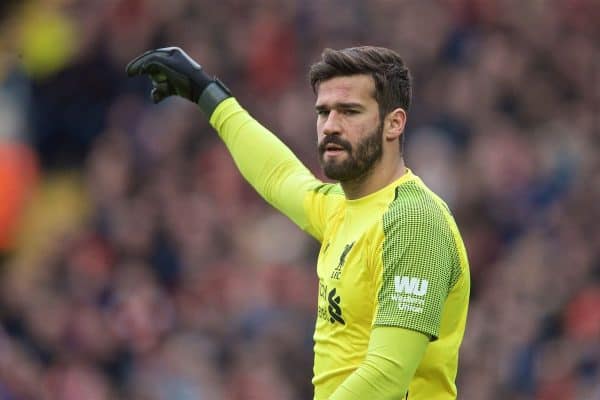 Klopp has created a fantastic team spirit at Liverpool—something Alisson believes can be pivotal in the Reds' quest to win both the Premier League and Champions League this season.
Speaking to the Liverpool Echo, the goalkeeper says everyone is pulling in the same direction, which is vital to the team's success:
"In football generally there can be a lot of vanity. Some players only look to themselves and can be selfish in only focusing on their own interests.

"At this club I don't see that, I see everyone looking for the same goal and working to achieve it.

"We have our goals and we are fighting for them—to win the league and everything we are playing in, the Champions League as well.

"This is a great team, always focused on the next game and the challenge. We can't choose what we go for—if we could we would choose both!

"They are two big competitions. Of course in the Premier League it is a long time since Liverpool won it, but we will fight for both."
There hasn't been such togetherness in many years at Anfield and it is testament to the wonderful job Klopp continues to do.
---
Lovren's Statement on Racism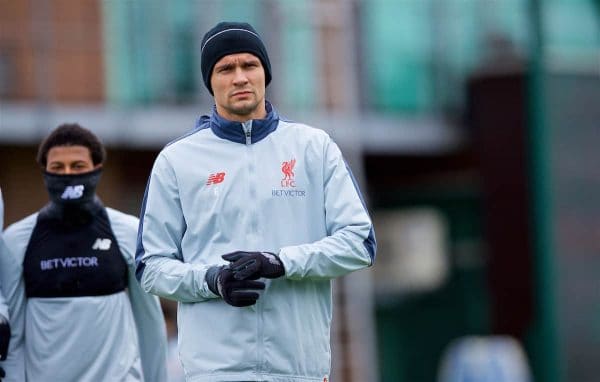 Juventus youngster Moise Kean was the subject to racist abuse from Cagliari supporters on Tuesday night, having scored in his side's 2-0 Serie A victory.
Centre-back Leonardo Bonucci outrageously apportioned 50 percent of the blame onto his team-mate, leading to bemusement from many, including former Liverpool man Raheem Sterling.
Dejan Lovren took to Instagram on Wednesday to brilliantly give his opinion on the matter:
Racist abuse has come to the fore again of late—it is depressing that it remains such a prominent subject in 2019—but it's great to see figures such as Lovren showing their support to those subjected to such vile behaviour.
---
Cole Blames FSG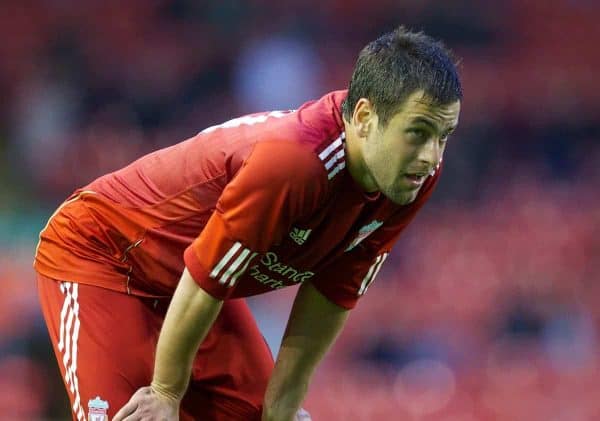 Joe Cole has to go down as one of Liverpool's most disappointing signings of the Premier League era, having never come close to reaching his Chelsea heights.
The former England midfielder has had the audacity to blame FSG for his failed spell at Anfield, however, in a Q&A session with FourFourTwo:
"I joined Liverpool for the owners, then new owners took over and the noises were that they wanted me off the wage bill.

"The noises were coming through my agent that they wanted me out. When you sign for a new club and five minutes later they want you out, you're facing an uphill battle straight away.

"You are just being thrown a few scraps off the bench 10 minutes here and there, 15 minutes here and there, plus the odd League Cup match.

"I always did my best at Liverpool and personally I think that if you look at the games I played in, I didn't do anything wrong—I just didn't play enough.

"Then my body was starting to break down, so I'd have four weeks off here, six weeks off there, then I'd get fit and it was just a spiral.

"If I had been managed better, I could have done better."
Whatever you say, Joe!