We round up the latest Liverpool news and transfer rumours on Monday, as Rafa Benitez leaves Newcastle to make the Magpies favourites for the drop next season.
Today's Main Headlines
Lovren 'Not Milan's First Choice'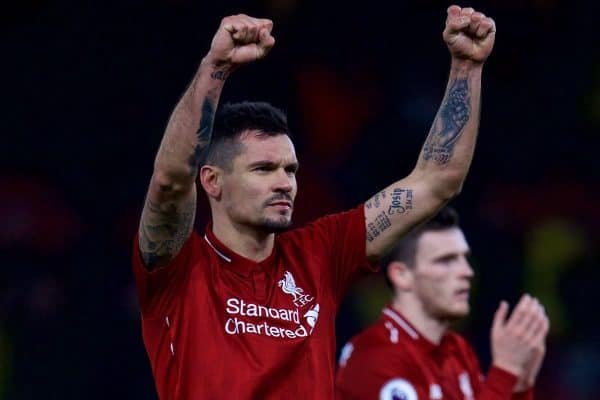 Lovren's Liverpool future was thrown into doubt recently when it emerged the club would be willing to accept an offer of £25 million for his services.
AC Milan have been linked with coming close to matching that sum – they are considering a €20 million (£17.9m) bid – but Gazzetta dello Sport, via Sport Witness, claim that the Croatian is only their second choice centre-back target.
Stuttgart's Ozan Kabak is the man they want most to fill the defensive void, but there could still be a twist.
Bayern Munich are reportedly eyeing up the highly-rated 19-year-old, too, following Mats Hummels' return to Borussia Dortmund.
Should Kabak move to the Bundesliga champions, Lovren would seemingly become Milan's favoured option again.
Lovren is now surely Liverpool's fourth choice centre-back option behind Virgil van Dijk, Joe Gomez and Joel Matip, should he stay beyond the summer.
---
Foreign Media Continue To Talk Up Fernandes Move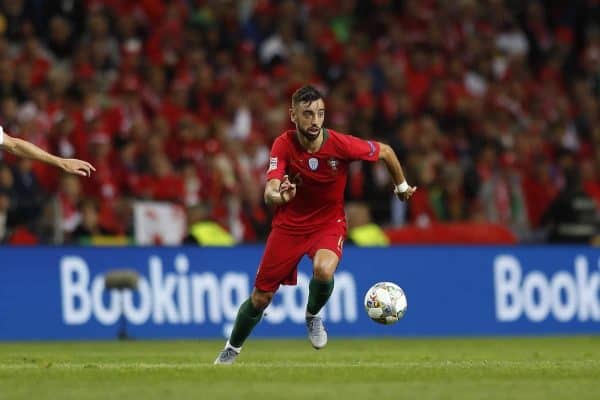 It wouldn't feel like a normal day without Bruno Fernandes getting a mention.
The Sporting CP midfielder has arguably been the player most tipped to join Liverpool in this transfer window, along with Lille winger Nicolas Pepe.
Journalist Pietro Balzano Prota has taken to Twitter (@PBPcalcio) to give an update on the situation, claiming that the Reds and rivals Man United now the only clubs battling for Fernandes' signature.
"Two teams are now contesting for Bruno Fernandes," he writes.
"Utd were really close to sealing the deal but now Liverpool have interfered the negotiations.
"The player has been dreaming about the PL since childhood. Who will be the winner?"
Last week, despite claims of a bid for the midfielder from Portuguese press, all English-based reporters said Liverpool have no interest in the 24-year-old.
---
'No Interest' in Firpo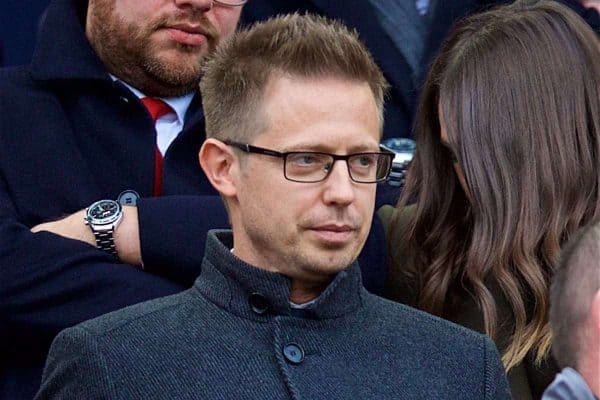 Speaking of no interest; it seems all the Echo do this summer is tell us who Liverpool aren't interested in.
The latest one they've denied interest in is Real Betis left-back Junior Firpo.
He has been tipped to be Andy Robertson's new deputy, but the Echo claim that there is no interest in him, despite reports over the weekend saying his €50 million (£44.7m) buyout clause could be triggered.
In truth, this was a story that we already knew, with the rumours based mainly on a Bleacher Report story last week, rather than concrete information.
---
Rafa Quits Newcastle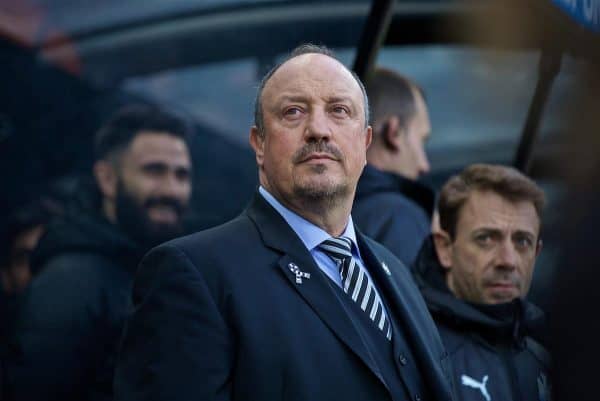 You've got to feel for Newcastle supporters… it doesn't seem long since they were reportedly on the verge of a takeover and interested in signing Kylian Mbappe!
Now, they've lost their best manager of the last 20 years (or more) and are rudderless under Mike Ashley.
Rafa Benitez has officially left the north-east club, making the Magpies one of the favourites for the drop next season.
Favourite to take over at the moment is former Swansea boss Garry Monk, who recently left Birmingham City.
---
Salah 'Urged' to Join Barcelona (roll eyes emoji)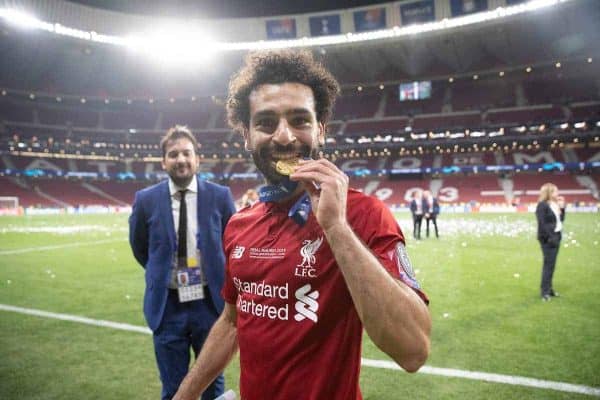 Fancy a daily dose of 'Former Footballer Talking Nonsense'? It's been provided today by Samuel Eto'o.
The ex-Barcelona and Everton striker says Salah should move to the Camp Nou this summer, rather than continue thriving for the champions of Europe.
The Cameroonian thinks Barca's style of play "would be better for him", despite Liverpool outplaying them over two legs in the Champions League semi-finals, and playing a more eye-catching brand of football.
Eto'o finishes by declaring that "Mo has everything to be one of the best players in the world", almost as though he hasn't watched football for the last two years.
Keep trying, Samuel – he's not going anywhere.
---
Mane's AFCON Dream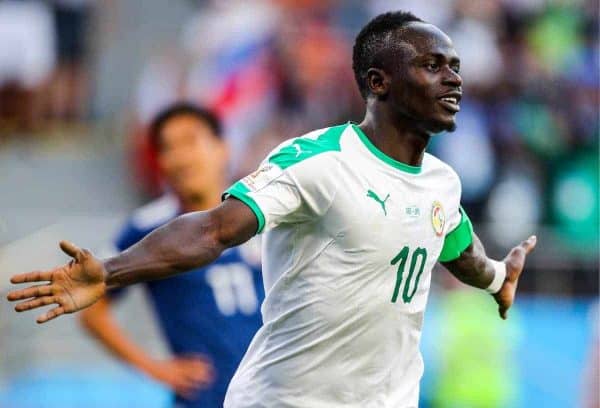 Sadio Mane is one of the biggest names taking part in the Africa Cup of Nations, which got underway on Friday.
Mane's Senegal side, who opened with a 2-0 win over Tanzania on Saturday, are second-favourites to take home the trophy on July 19, behind Salah's Egypt.
Liverpool's No.10 has made a big claim about what winning the tournament would mean to him, seemingly saying he would trade his Champions League winners' medal for it.
"It's up to us to achieve something grand. Of course we are among the favorites, we will not hide it," Mane told France Football.
"But this status is not enough to go to the end.
"I am even ready to trade a Champions League for an Africa Cup of Nations win. The return to Dakar would be extraordinary.
"It would be my craziest dream."
Take this quote with a pinch of salt – there's always a chance it has been lost in translation.
---
Former Reds Youngster Considering Quitting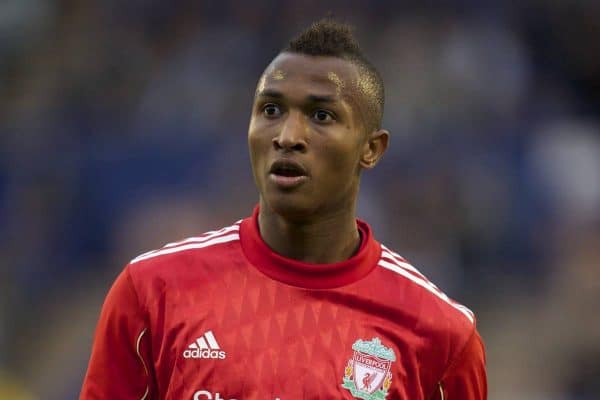 Toni Silva is a name Liverpool fans may have forgotten by now, but he was once a huge prospect rated as highly at Raheem Sterling.
While Sterling has gone on to become one of Europe's best wide men at Man City, Silva's career has stalled and he is now playing for Al Ittihad in Egypt.
Speaking to BBC Sport, the 25-year-old has portioned some of the blame at Liverpool when it comes to his potential not being reached, admitting he sometimes thinks about hanging up his boots:
"I feel I let myself down somehow but I honestly don't know what more I could have done.

"I get frustrated because I thought I deserved a chance and if I had got that opportunity, who knows where I could be now?

"I loved playing for Liverpool but now when I watch Suarez play at Barca, Sterling at City and even Conor Coady at Wolves, I sometimes feel like I just want to give it all up.

"When people are texting me saying 'that could have been you', it makes me want to leave football. It makes me feel so down, so sad. I always have this in my mind."
Silva's career has been a nomadic one since exiting Liverpool in 2012, with spells at various clubs, including Northampton Town, Dagenham & Redbridge and CSKA Sofia.