We round up the latest Liverpool news and transfer rumours on Friday, as the weekend clash with Arsenal fast approaches.
Today's Main Headlines
Xabi Heaps Praise on Henderson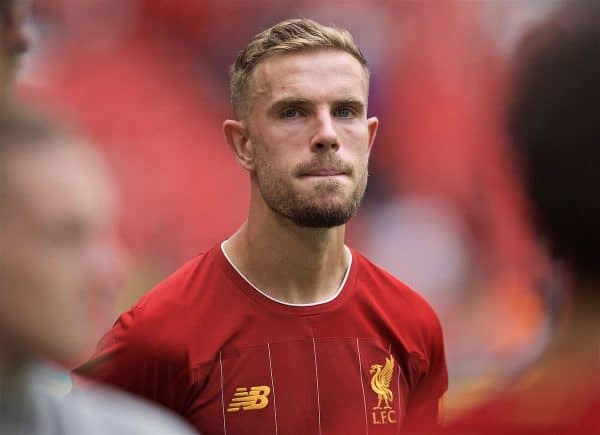 Xabi Alonso is one of Liverpool's most popular midfielders of the Premier League era – something that cannot always be said of Jordan Henderson.
The Reds skipper has gained a new legion of admirers in recent times, however, after leading his side to Champions League glory last season.
Speaking to the BBC World Service, Alonso has lauded Henderson for his quality as a player, highlighting his importance to the team both on and off the pitch:
"Jordan Henderson has become a figure in the changing room.

"I think he's so respected, so important for his team-mates – that's the sense I get from watching in the stands.

"For the way they play it's very important, the energy he has.

"He's able to take that step forwards, not backwards to make that pressure a bit higher.

"The way he connects with the three players up front, they play very direct and the way Liverpool is playing is the Jurgen way – the way they played at Dortmund with him and the way they play at Liverpool now."
Henderson looks set to start against Arsenal on Saturday evening, taking up the more attack-minded midfield spot he has made his own since the back end of last season.
---
Van Dijk Eyes Future Scouting Role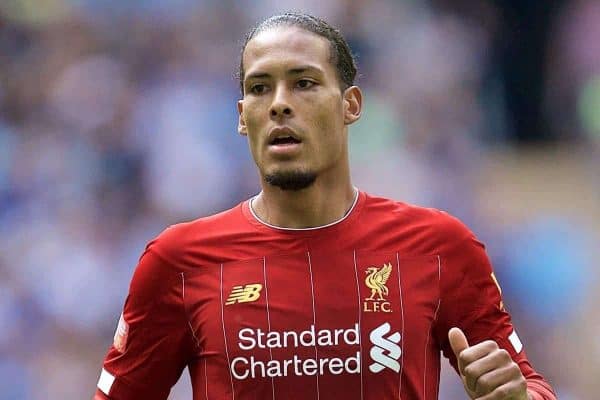 Virgil van Dijk famously wasn't tipped to become a future superstar as a youngster, with numerous scouts seemingly missing his brilliance.
In an interview with Optus Sport, the Dutchman has discussed becoming a scout himself in the future, with management something that doesn't appeal to him long-term:
"At the beginning of my career I thought I might be a manager but at this point I don't think I will become a manager.

"But I think I will definitely be involved in football.

"I won't be a pundit because you have to be saying certain things that you might not even want to, but you have to.

"We'll see, I think I have a good eye for spotting talent so maybe I'll do something like that."
If Van Dijk's eye for a top player ends up being as good as his eye for picking out an inch-perfect pass, he'll do pretty well!
---
Adekanye Issue Set to be Resolved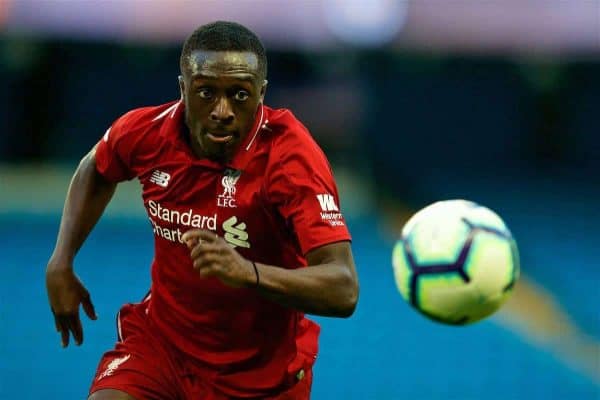 Bobby Adekanye's move to Lazio was clouded in potential controversy, amid reports that the Serie A club may have tapped up the young winger.
Liverpool have opened a dispute case that could have ruled Adekanye out of Lazio's opening league game away to Sampdoria on Sunday, but that won't be the case.
According to Calciomercato, "FIFA have officially announced that the forward has temporary membership as a player of Lazio whilst the dispute is fully settled," meaning he will be available.
Essentially, it looks increasingly as though nothing will come of this issue, with Adekanye pushing on his career, having opted to leave Liverpool for more first-team opportunities.
---
Nike Kit Deal Claims "Premature"

On Thursday, it was claimed that Liverpool were "on the verge" of signing a new record-breaking kit deal with Nike.
Those reports may have been a little on the premature side, however, with the Liverpool Echo stating that the Reds are "still listening to offers from various manufacturers across the globe, including current supplier New Balance."
Liverpool's current deal with New Balance expires at the end of this season, having started back in 2015, with some claiming a change in manufacturer is on the cards.
Don't go switching your allegiances to Nike just yet, though!
---
Torres Hangs Up his Boots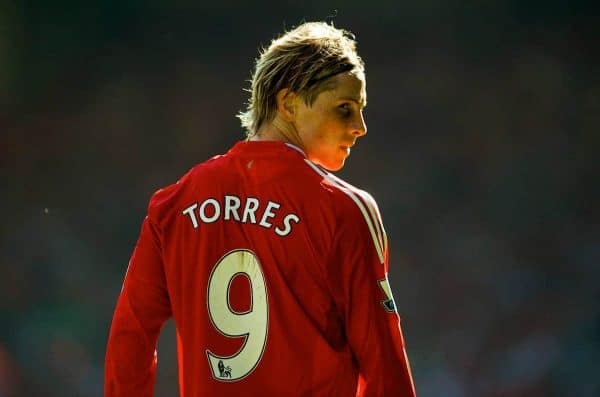 Want to feel old?
Fernando Torres is officially no longer a professional footballer, having played the last game of his long and distinguished career on Friday.
In eerily similar fashion to the end of Steven Gerrard's Liverpool career away to Stoke, El Nino's Sagan Tosu side were thumped 6-1 by Vissel Kobe in the Japanese J1 League.
Torres will be remembered as one of the best strikers of his generation at his peak, with the prime years of his career spent at Anfield between 2007 and 2009.
The Spanish legend scored 81 goals in 142 appearances for the Reds, and while his move to Chelsea in 2011 angered many, he should be remembered as a modern Liverpool great.