It was a quiet start to the week on the Liverpool news front but Man City found themselves in hot water with the Premier League.
Man City face 100 charges
Something seems to be happening, finally.
In January, the Deloitte Money League named Man City as the highest-earning football club for commercial revenue in the world. (Try not to laugh at that bit).
Alleged inflated sponsorship deals with nameless companies have long blighted the Cityzens' reputation, and the Premier League have finally charged the club with "a number of alleged breaches of the Premier League Rules" – amouting to more than 100.
The rules allegedly broken refer to City not disclosing "accurate financial information that gives a true and fair view of the club's financial position."
It's unclear yet what any potential punishment could be but there's the possibility of fines, transfer bans, points deductions and some reporters have even noted relegation.
The Independent's Miguel Delaney stating that "this genuinely could end with relegation, if alleged breaches are proven."
Man City latest: under Premier League rules the club will not be able to appeal any sanction to the Court of Arbitration for Sport (which overturned the UEFA ban)

— Martyn Ziegler (@martynziegler) February 6, 2023
Unfortunately, any significant consequence is unlikely to happen due to the strength of City's legal team and any outcome to the situation will take a long time to come about.
From Liverpool's point of view, time can't be rewound and titles are highly unlikely to be retroactively awarded, however, it would be nice for such blatant alleged rule-breaking to be acknowledged, at least.
Latest Liverpool FC news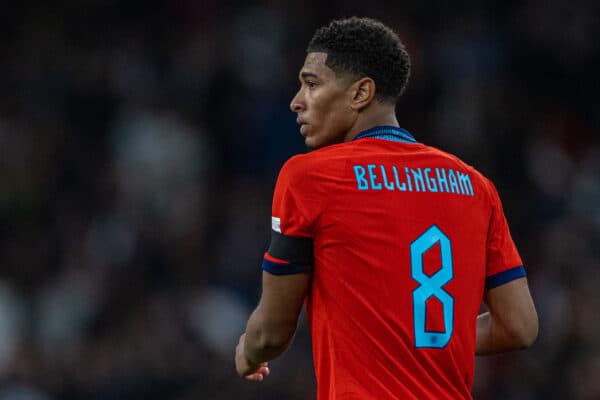 The Athletic report that the Premier League is Jude Bellingham's "most likely destination," even with Madrid identifying him as 'a priority signing.'
Jamie Carragher has said FSG aren't to blame for Liverpool's malaise, instead pointing the finger at the "the staff and the players and the recruitment team."
Naby Keita is "on the verge" of leaving Liverpool as a free agent in the summer, a future we all, sadly, have predicted.
Goodison opportunity for Beard and Co.!

Sunday saw Liverpool Women earn a significant victory on their path to Super League survival as a 2-0 win over Reading moved them eight points clear of relegation.
One more win should see the Reds all but secure their top-flight status for next season as 14 points have been enough to stay up since the league moved to 12 teams in 2019.
And they'll hope to secure that win before an exciting occasion in the Merseyside derby next month, with Goodison Park confirmed to play host on March 26.
Liverpool's derby defeat earlier in the season was also played at a men's stadium – 27,000 watched Everton win 3-0 at Anfield.
The Reds will hope to exact revenge and new signing Fuka Nagano could prove crucial after a standout performance over the weekend, only her second for the club.
Matt Beard was very complimentary of the Japanese international's performance, he said: "She is a diamond on the ball and even off the ball.
"She is surprisingly quick as well and she sees things that maybe other people don't see. Fuka has settled in fantastically and we are only going to get better as a team with her."
In other news…

The government's White Paper report on the potential to create an independent regulator for football has been pushed back to the week beginning February 20.
Former Chelsea, Everton and Newcastle winger, Christian Atsu is missing and reportedly trapped under rubble after a 7.8 magnitude earthquake, followed by another of 7.5, struck south-eastern Turkey and northern Syria.
Clip of the day
Did you catch Will Hughes' cheeky six-times gesture towards the Man Utd fans at Old Trafford on Saturday?
Hughes' antics raised a smile for us but it's a shame that it was the high point of Liverpool's weekend!
— Sam Waters (@SamWaters1994) February 4, 2023
Match of the night
There's no Monday night game in the Premier League so we recommend the all-Lancashire Championship clash between Blackburn Rovers and Wigan Athletic, a chance to take a look at Tyler Morton!
You can catch the game at 8pm (GMT) on Sky Sports Football.
Enjoy your evening, Reds!