The start of a new week sees Liverpool top of the Premier League table; here's all the latest news and transfer rumours regarding the Reds.
Main Headlines
---
Mignolet won't be departing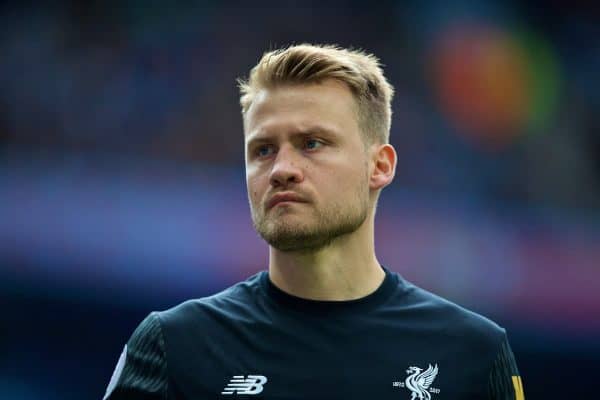 Simon Mignolet claimed over the weekend that his Liverpool future had yet to be resolved, suggesting it was "bizarre" that Loris Karius had been allowed to leave on loan when he, Mignolet, was not.
However, Andy Hunter of the Guardian has reported that the Reds are steadfast in their resolution that Mignolet will not be leaving, instead playing as back-up to Alisson.
The Reds did not want to loan Mignolet out and the only potential permanent exit was to Napoli, who would not pay the requested fee.
Another season as No. 2 instead looks likely for the Belgian.
On a related note, Karius himself has said goodbye and thanks to Liverpool fans via social media, after joining Besiktas.
---
Klopp looking forward to Milner charity match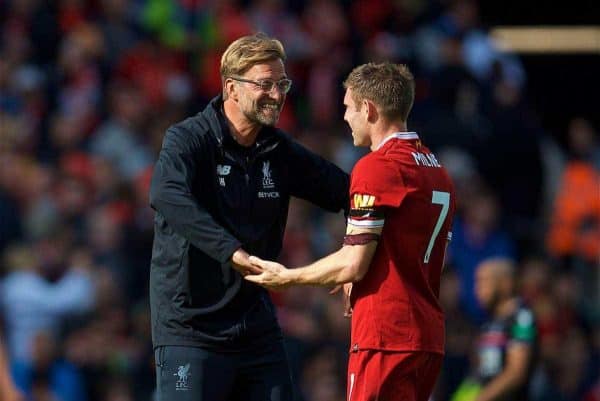 The forthcoming international break will see James Milner host a charity match at Celtic Park, helping to raise money in the battle against cancer along with Stiliyan Petrov.
Both men have their own charitable foundations which will benefit from the fixture, and Milner's Liverpool boss Jurgen Klopp is also set to play his part in the game.
Klopp has told Celtic's website that he endlessly hears about the SPL club from two of his players and knows all about the link between the Hoops and the Reds.
"Actually I cannot wait to come to Celtic Park. Being someone who loves football and it's traditions, it is very difficult to ignore a club like Celtic.

"I have never been to a game at Celtic – doing a derby game is actually on my bucket list – but for now I think the experience of being involved with this game will be enough to at least see and feel what Celtic Park and the club is all about.

"Liverpool has so many close connections as club, not least at this moment that Brendan Rodgers is doing such a fantastic job as your manager. Kenny Dalglish likewise always tells me how special the connection is.

"I also have two members of my team at the moment who are always glued to the TV at our training ground when Celtic play, in Virgil van Dijk and Andy Robertson. Virgil is an ex-Celtic player, of course, but Robbo is just a massive, massive Celtic fan."
---
Throw-in coach appointed by Klopp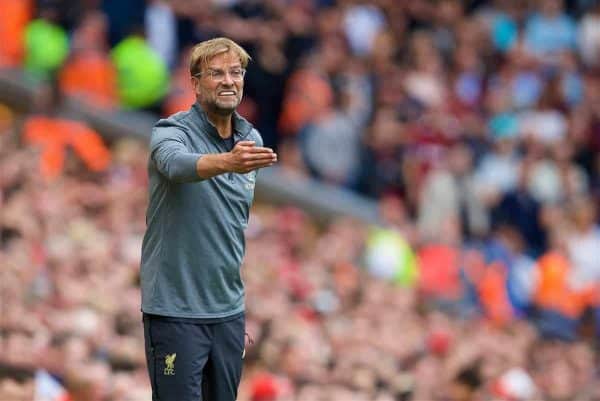 Amid the weekend results and Liverpool going top of the table, you might have missed news from Melwood: the Reds have appointed the Premier League's first throw-in coach.
Rather than just teaching the full-backs to hurl the ball further than ever before, Thomas Gronnemark is consulting with a group of players on how best to use those situations to good effect.
Chris Bascombe of the Telegraph writes that all four full-backs, plus Joe Gomez, James Milner, Gini Wijnaldum and Sadio Mane have all been taking tips since pre-season.
As Bascombe reports, "Gronnemark has been advising on the most effective way of using the restart to trigger attacks, and also how to avoid putting team-mates under pressure when in their own half."
Not a full-time member of the coaching staff, he instead travels over to Melwood a couple of times a month and has been working with the team in the early weeks of the season.
---
Salah & Egypt reignite image rights debate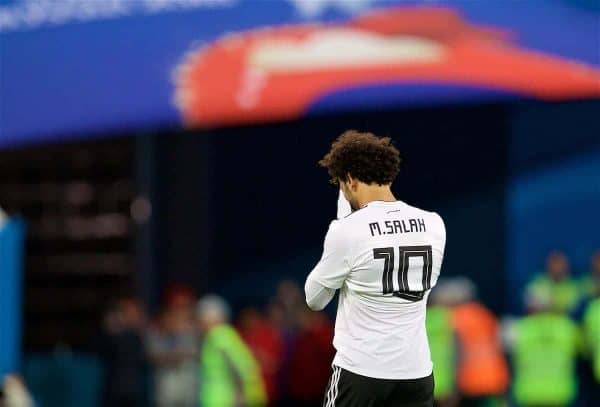 The World Cup was a celebration for many, but Mo Salah found himself in disagreement with his national governing body more than once.
First they used his image alongside an ad for a telecommunications company despite Salah having a sponsorship with a rival, and then there were suggestions they had used him politically when he was photographed with a Chechen national.
Now a tweet from the forward suggests all is still not well and Sky Sports report he is still waiting for assurances from the Egyptian FA that past mistakes would not be repeated.
His agent, Ramy Abbas, also sought to clarify the situation on Twitter.
We asked for guarantees regarding Mohamed's wellbeing whilst with the national team, and assurances that the image rights violations wouldn't happen again. That's all. They have yet to respond.

— Ramy Abbas Issa (@RamyCol) August 26, 2018
Meanwhile, FIFA.com have produced an article on Salah and how he won over admirers last year.
Focusing not just on his goals but also his ability to bring people together, his humility and bridging cultures, the piece highlights how Salah is seen as an icon by many today.
---
Alisson's footwork & Klopp's heart-rate collide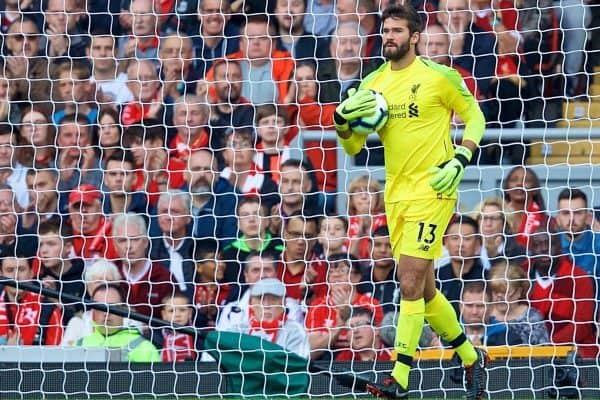 The memorable moment of Alisson chipping the ball over Anthony Knockaert will likely become something of an iconic one, an impudent image of a new dawn in goal for Liverpool.
Jurgen Klopp says there was a "different heart rate" when the Brazilian showcased his footballing ability under pressure, but he wasn't unduly worried, per the Mirror.
In response, Alisson says it's the way the team plays and he won't be stopping any time soon, though it's not for unnecessary risk-taking.
"I try my best to help the team in the build-up. If sometimes there is a situation where there is dribbling, I do it carefully.
"It could be too risky, but it's part of the game, we are a team that plays from the back with the ball on the ground.
"That's part of the team's characteristics. Mistakes may happen, but we work hard during the week to everything correctly during the matches."