We bring you the latest Liverpool news on Saturday, as Naby Keita receives a questionable Guinea call-up and Harry Wilson discusses his future.
Today's Main Headlines
Guinea Comes Calling for Keita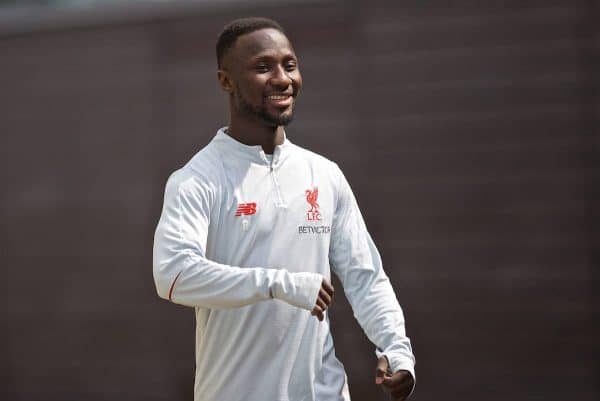 The Guinea Football Federation have named Naby Keita in their provisional 25-man squad for the Africa Cup of Nations, despite the midfielder still recovering from an adductor injury.
Jurgen Klopp had previously conceded that the midfielder was expected to miss at least two months of action, which was met by opposition from Guinea as they said Klopp needed to "pull himself together."
Since then Keita was able to join the rest of his team-mates in Marbella for a week-long training camp, and while he is making progress it remains to be seen whether he will be fit enough for either the Champions League final or for Guinea.
Paul Put's side start their AFCON campaign on June 21 but their opening game is preceded by two friendlies against The Gambia and Benin on June 7 and June 11 respectively.
Keita joins Liverpool team-mate Mohamed Salah in being called up for AFCON duty after the 26-year-old was named in Egypt's 25-man provisional squad last week.
---
Ramos Rejected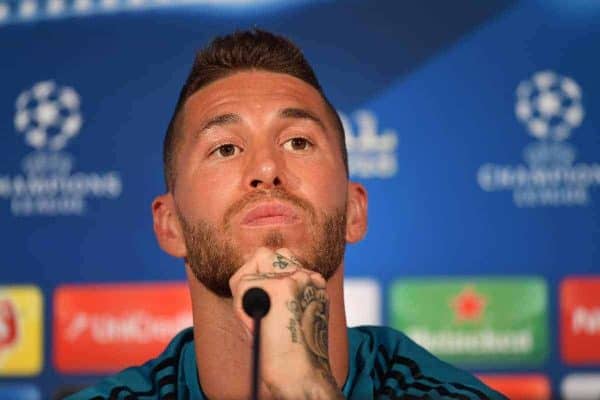 The Reds have flat-out denied any suggestion that they are considering making a move for Real Madrid's Sergio Ramos.
Liverpool were sensationally, and bizarrely, linked with a move for the Spaniard on Friday, after he was reported to have fallen out with club president Florentino Perez.
But a senior official at the club is claimed to have told the Mirror that no such approach has, or will ever be made:
"There is 0.0 percent chance of Sergio Ramos playing for Liverpool.

"It has nothing to do with what happened in Kyiv last season.

"Even if we had won the Champions League final and Ramos had shook the hand of every Liverpool player afterwards we would still have no interest in him.

"Ramos just doesn't fit the kind of profile that Jurgen Klopp is looking for. We wouldn't even sign him if he was available on a free."
If this is what we have to look forward to then it's shaping up to be a long summer.
---
Wilson on Transfer Speculation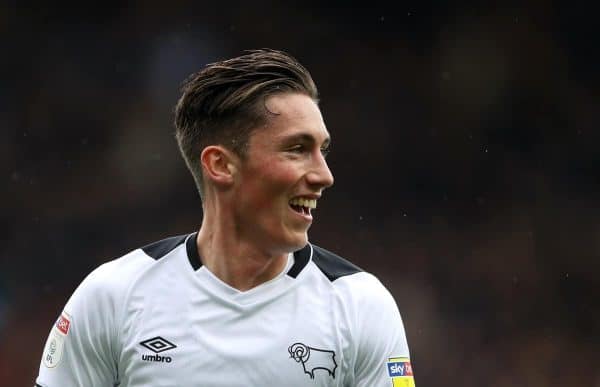 Harry Wilson has revealed he is aware of the interest in his services from a plethora of clubs after Liverpool reportedly placed a £25 million price tag on his head following an impressive season with Derby.
The on-loan winger remains open to staying at Derby next season, where he has scored 18 goals in 48 games so far.
But his full focus remains on ensuring it would be as a Premier League player as he continues preparations for their Championship playoff final against Aston Villa on Monday, as per the Derby Telegraph:
"I've seen a lot of reports. I'm on social media and I saw the story break the other day.

"But I'm just concentrating on the final on Monday. I think it would be stupid of me to be thinking about anything else, because I know what a special thing we can achieve.

"So that's got my full focus and in the summer, that's when we'll sit down and talk about my future.

"But for now, I'm just doing all I can to make sure that I do have that option—of playing in the Premier League with Derby come next season."
---
Reds to Exploit Pedro Loophole?
Liverpool are interested in Fluminese starlet Joao Pedro and could look to exploit a clause in Watford's deal should they pursue a move, according to Globo Esporte.
The Brazilian side agreed to sell the 17-year-old to the Hornets last year, but another club can pay a compensation fee to Watford on top of their own offer to Fluminense to secure his services.
It would see Pedro require a sizeable fee as Watford are reportedly entitled to €20 million in compensation, but Fluminense are said to be keeping quiet over the finer details due to a 'confidentiality clause'.
The highly rated striker has started his professional career in style having scored seven goals in his first 10 matches.
But any transfer will be put on hold until January 2020 as he is not to turn 18 until September.
---
Brewster's Champions League Final "Hope"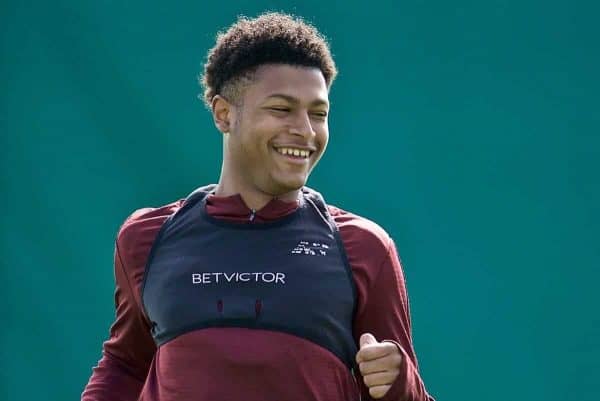 Rhian Brewster has spoken of his hope of earning a place in the Champions League final squad after spending the week in Marbella with 25 of his team-mates.
Liverpool are entitled to name up to 12 substitutes for the final, and after being named on the bench during the Reds' semi-final against Barcelona at Anfield it is likely the 19-year-old will in Madrid.
Speaking to the club's official website, Brewster said:
"Playing football and being back with the lads is really good. It's really good to be back among it and training.

"Who knows, hopefully I'll be in the squad [for the final].

"You never know. I hope I can be one of the 12 on the bench."
---
SPF 50+ Needed in Madrid

Preparations for Madrid are well and truly in motion for supporters making their way to the Spanish capital over the course of the week.
And if you are one of those lucky people you might want to pack your sunscreen.
Tony Barrett took to Twitter to kindly share the weather forecast, and temperatures are set to soar in the days leading up to the final and on Saturday itself, so sunscreen may become your best friend if you are susceptible to the sun.
— Tony Barrett (@TonyBarrett) 25 May 2019
Spare a thought for the Andy Robertsons of this world.