Perhaps the biggest area of agreement among Liverpool fans this summer is that an additional forward should be added to the squad—but who is the best fit?
The Reds have a tremendously talented attacking line, with Roberto Firmino usually flanked by Mohamed Salah and Sadio Mane.
When all three are fit and firing they are a sight to behold and the Reds can be tough to stop—but at times, there is a noticeable drop-off in quality and reliability when one or two are absent.
Xherdan Shaqiri started last term well and Divock Origi found a few heroic moments in the second half of the season, but Jurgen Klopp's squad would really benefit from a fourth forward who was at the same level as the three regular starters.
In the interests of game time, rotation and keeping everybody available as often as possible, any new addition should be capable of filling in across multiple positions, just as the three starters do—along with Origi and Shaqiri, for that matter.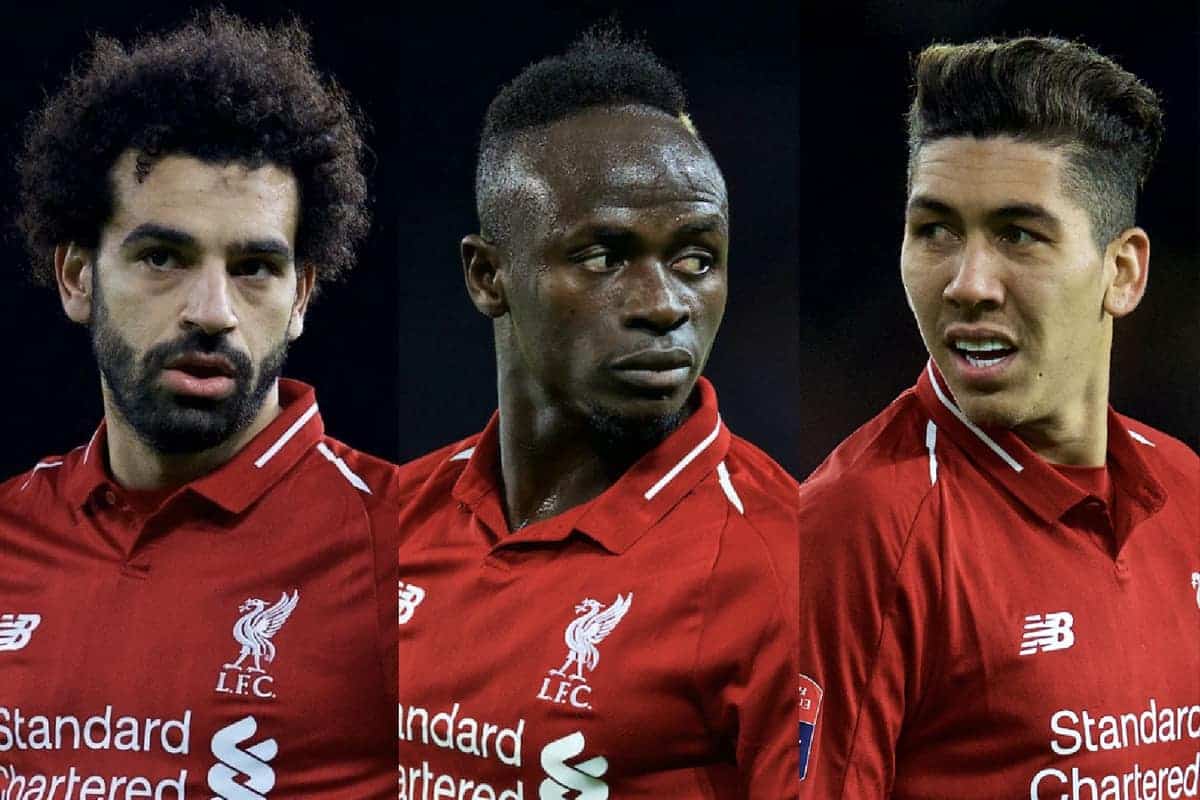 Here we've listed no fewer than 24 potential considerations, from the absolute world class to the youthful prospects—with the final eight being our selections who best blend 'realistic addition' and 'genuine quality'.
Naturally, there's more possibility of signing some than others, so let us know your preferences in the comments section below!
The elite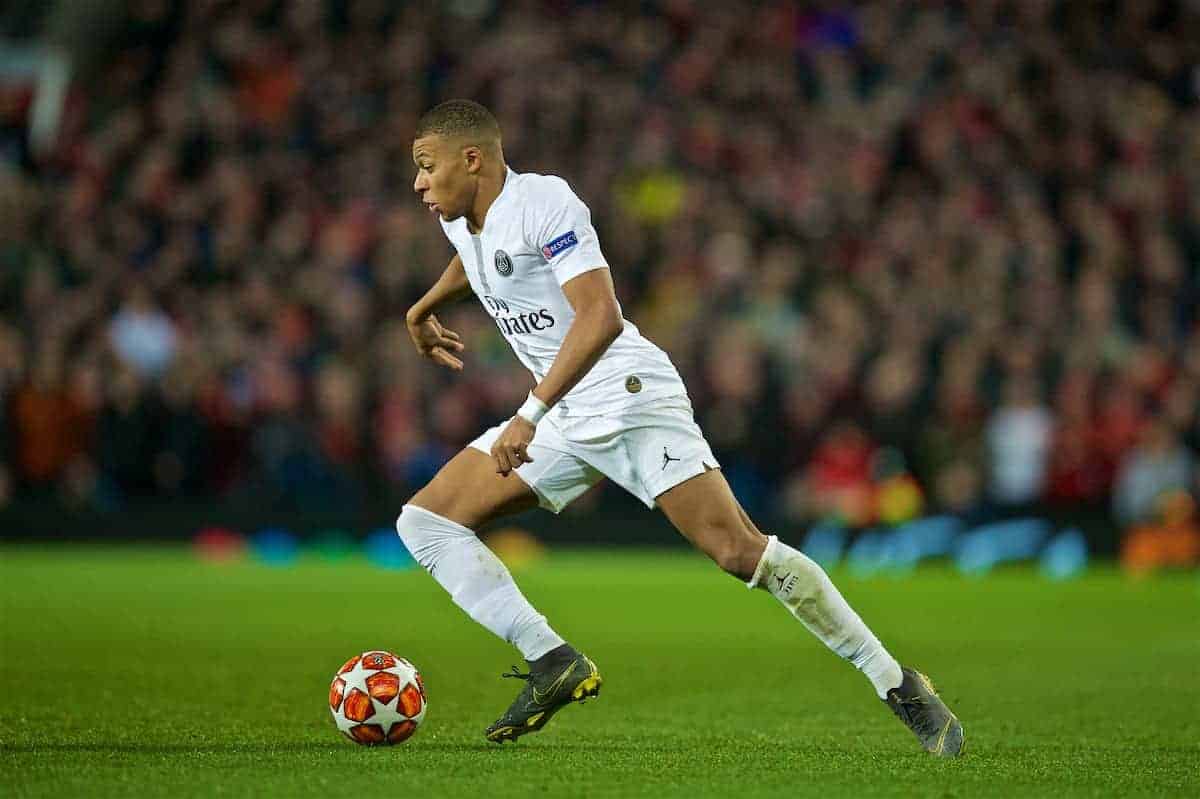 Starting right at the top, only a handful of players attain this sort of level.
Should they ever happen to become available, it's wise to do everything possible to snare them, because it's rarely a possibility.
Age, cost and best position all become bigger factors than ever, though, as their immense capabilities can be significantly diminished if it's a case of shoe-horning them in for the sake of it.
Kylian Mbappe – PSG – Age 20 – Striker, right wing
The French prodigy would be top of the list for every club on the planet, let's be honest. Insanely talented, unbelievably fast, extremely mature and a clinical touch.
If he's on the move, do everything possible. Let's move on.
Paulo Dybala – Juventus – Age 25 – Centre-forward, right forward, No. 10
We're linked with him every so often, but nothing ever materialises. He's a mercurial talent, is possessed of one of the finest left foots in Europe, but has also not yet hit the peaks he's capable of. His role is a tricky one to harness.
Gareth Bale – Real Madrid – Age 29 – Right wing, left wing, forward
Has played everywhere across the line for Madrid, including No. 10, but still seems best as an inside forward. This is likely his last 'big' move and it could be on loan, given he's a) out of favour, b) about to turn 30 and c) on monstrous wages.
Would guarantee 20 goals, a month's worth of injuries and everlasting media suspicions of disharmony.
The gambles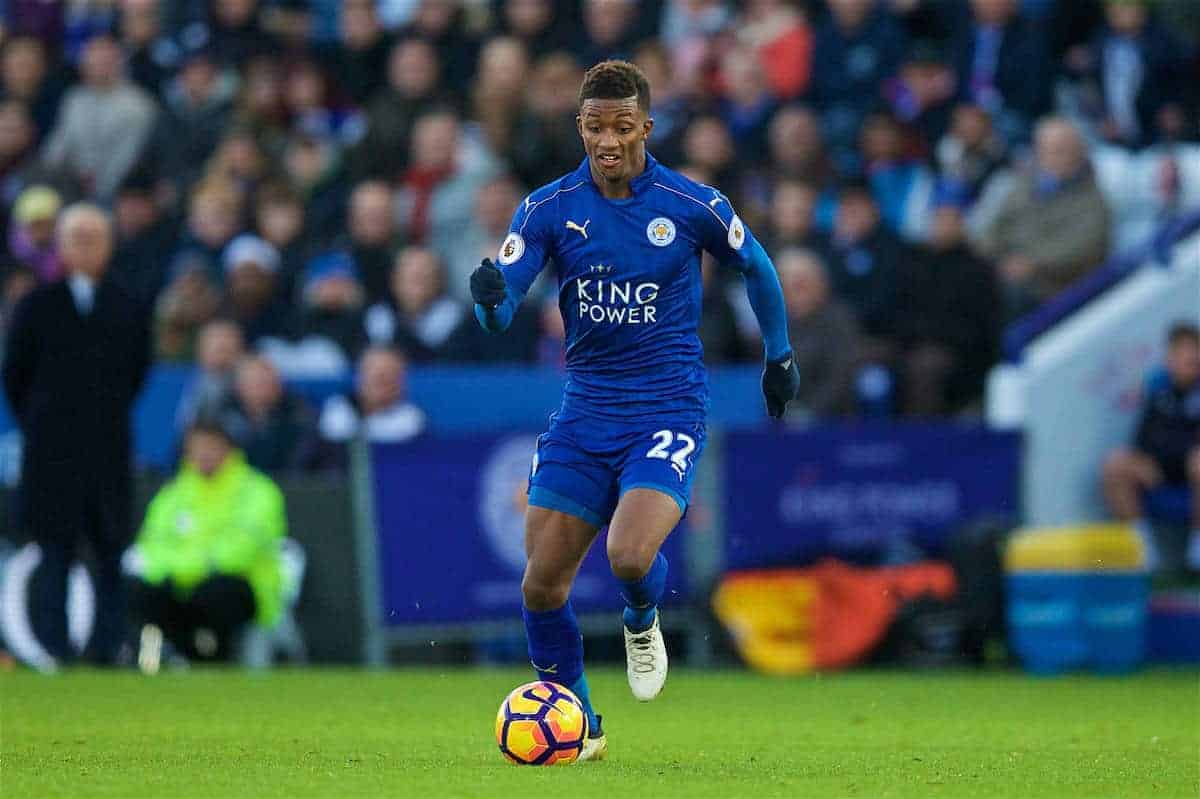 Sometimes, you have to pull the trigger with one or two players who look as though they're capable of everything—yet somehow never quite achieve it. Maybe it's a matter of coaching, better team-mates, maturity or trust; sometimes the gambles pay off handsomely.
Demarai Gray – Leicester City – Age 22 – Right wing, left wing
He's very skilful, lightning quick and is growing in strength now he's into his early 20s. Gray can still go on to be one of the Premier League's more effective wide men, but he needs consistency in his end product.
Determination and discipline on his part in learning and impact could see him become far more Raheem Sterling-like than, say, Theo Walcott, in terms of English wide forwards.
M'baye Niang – Rennes – Age 24 – Right wing, left wing, striker
If he could finish, he'd be unstoppable. Immense strength and pace, great skill in one-vs-one situations…all the composure of Gonzalo Higuain in a cup final.
Still scored 11 last season in Ligue 11, and Rennes have just taken up an option to sign him permanently after a loan—but for a quick profit, they'd likely be tempted to sell. Catch him at the AFCON this summer, starring for Mane's Senegal.
Martin Odegaard – Real Madrid – Age 20 – Right forward, attacking midfield, No. 10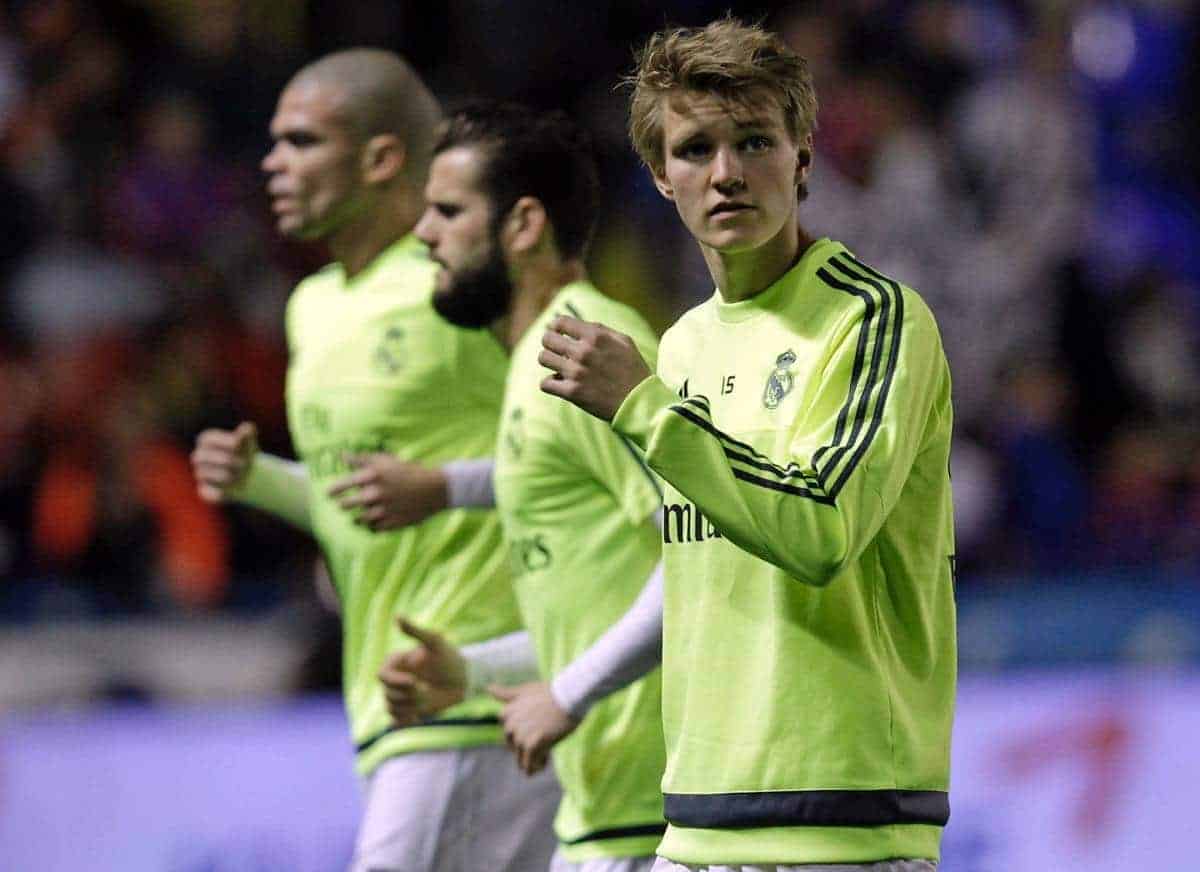 Less of a striker than most others on the list, Odegaard would nonetheless free up the likes of Mo Salah to play central if he played in the attacking line.
Prodigiously talented and developing nicely after a few quiet years away from Madrid on loan; he's likely headed to either Leverkusen or Real Sociedad next term for another year's learning curve.
Sign him and loan him out wouldn't be the worst idea ever.
Giovanni Simeone – Fiorentina – Age 23 – Centre-forward, left wing, right wing
The son of manager Diego, Gio has spent most of the past two seasons playing as a striker, but was a wide forward in his formative years.
Still has plenty to learn in terms of how best to use the ball in tight situations in the final third, and could do with a more consistent goalscoring rate, but there's plenty of promise to work with.
Tremendously hard-working and extremely brave off the ball.
Nikola Vlasic – CSKA Moscow – Age 21 – Attacking midfield, right wing, left wing
One potential issue; he's been on loan at CSKA Moscow and they've just signed him, so an immediate move is improbable. But keep an eye on him (or just remember the name) and he's likely to crop up in rumours back to the Premier League in a year or so.
He's extremely talented, loves a goal from distance…and was sold by Everton. They love missing out on a good young player, don't they?
We've been here before…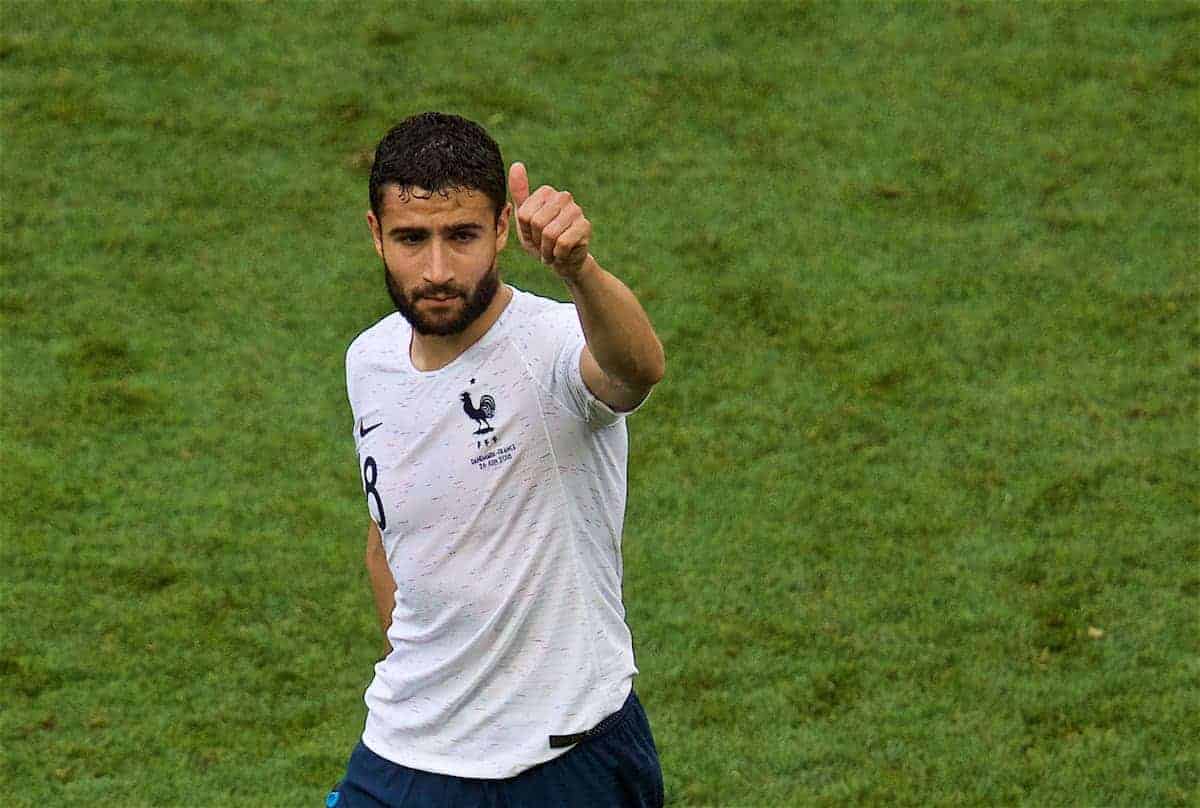 Sometimes, Liverpool are linked with players which make absolutely no sense at all (hi, Moussa Dembele rumour), but on occasions some names do fit the bill.
A few who we've seen mentioned in conjunction with the Reds have excited fans because…well…they pretty much encapsulate what we're looking for.
Nabil Fekir – Lyon – Age 25 – Centre-forward, No. 10, attacking midfield
Would imagine we all know enough about him by now. Very talented, one year left on his contract and has a world-famous knee.
Nicolas Pepe – Lille – Age 24 – Right wing, striker, left wing
Fast, great at dribbles, scores plenty, "pure lies" that we're interested in him.
Wilf Zaha – Crystal Palace – Age 26 – Left wing, striker
About time he played for a big team, wouldn't you say? Has excelled through the middle of late after always being a goal threat from wide. Expensive.
Memphis Depay – Lyon – Age 25 – Left wing, striker, No. 10
Linked on and off for some time. Still not an elite goalscorer and a few questions over his temperament and focus.
Mane-esque step-up?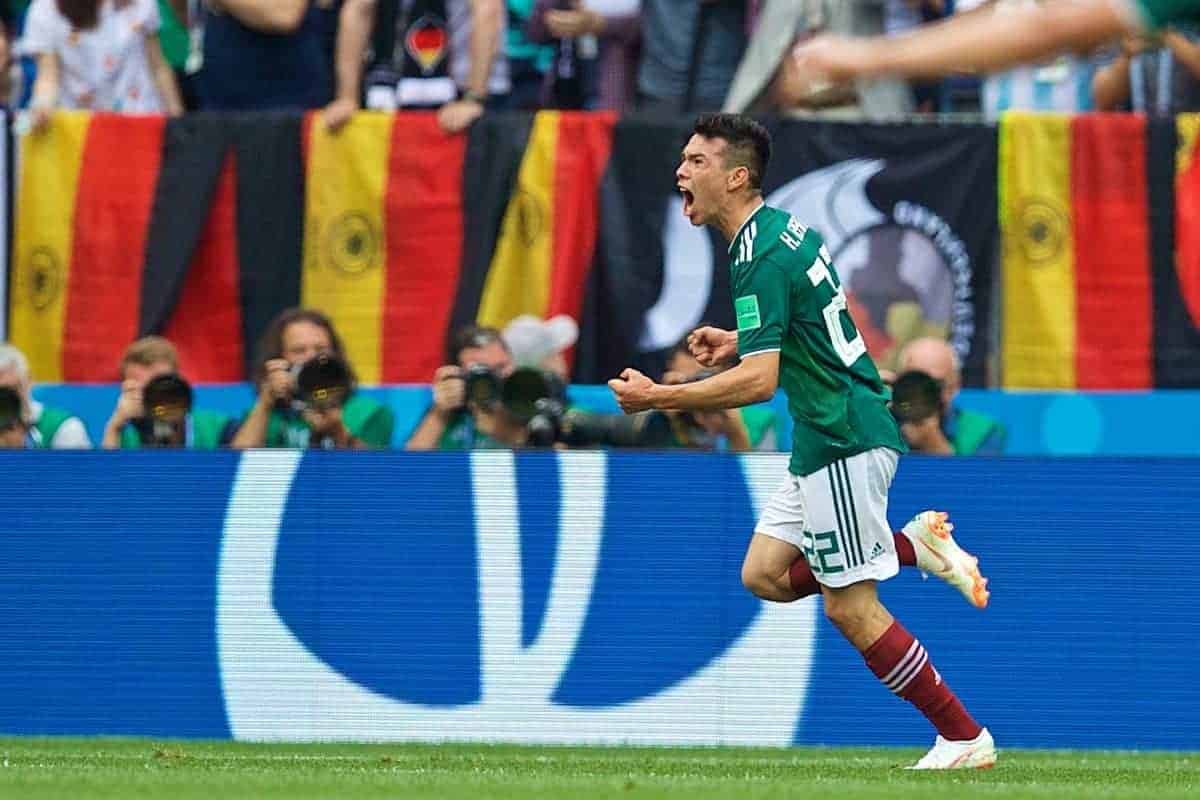 Sadio is one of the world's best, but he wasn't when we brought him to Anfield. Here are a few who are in a similar place: have shown greatness, but not consistently, and a big move to a bigger team could see them reach the very top.
Hirving Lozano – PSV – Age 23 – Left wing, right wing, No. 10
The Mexican starlet who briefly lit up the World Cup; since then has been superb in the Eredivisie and suffered a knee injury which sees him miss the Gold Cup this summer.
Surprisingly didn't get a move last year, but a 21-goal season will have teams circling.
Alassane Plea – Borussia Monchengladbach – Age 26 – Striker, left wing, right wing
Loves a shot from anywhere, great pace, plays in a front three at BMG. Scored 15 last season.
Downsides: 'Gladbach already lost Thorgan Hazard this summer and won't want to see another attacking departure.
Ante Rebic – Eintracht Frankfurt – Age 25 – Striker, No. 10, right wing
Powerful, selfless, clever with his movement. The bulldozer foil to Luka Jovic at times; the creative and surprisingly finessed runner at others.
Again, the downside of his team having sold one star striker already this summer.
Milot Rashica – Weder Bremen – Age 22 – Centre-forward, left wing, right wing
A Kosovan international, Rashica played in Holland before moving to Germany and made a good, albeit sporadic, impact at Bremen last term.
Finished the season in blistering form and will play a bigger role next year—unless some enterprising data centre in an air-conditioned office spot his numbers, of course…
The great eight; the chosen few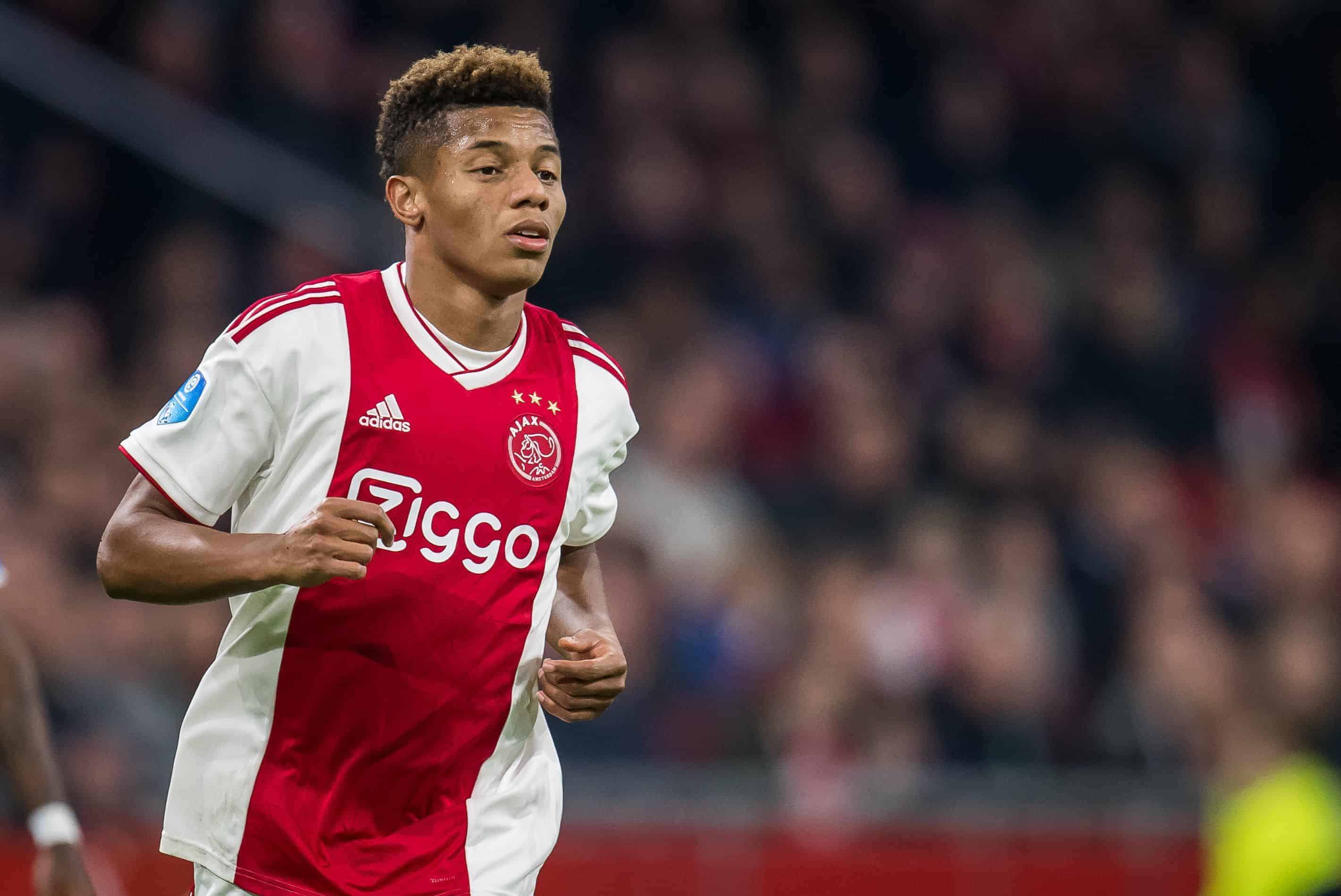 Ok, here we go. These are the eight who best fit the bill: ludicrously talented, versatile, capable of being as good as the current crop of attackers and, yes, likely to each carry a transfer fee worth an absolute fortune.
Such is the price of signing the very best…
David Neres – Ajax – Age 22 – Left wing, right wing, No. 10
Superb dribbler, excellent close control, loves to attack the penalty box as a typical inside forward.
Not the finished article and could do with a little more consistency to reach the very highest level, but the Brazilian is 100 per cent capable of being as good as the likes of Eden Hazard or Mane.
Don't forget the age difference here: he is at least five years younger than that type of 'finished article' elite forward.
Federico Chiesa – Fiorentina – Age 21 – Right wing, left wing, centre-forward
Such fun to watch. Loves to run at defenders, extremely strong for a wide player, works hard to find space and gets shots in from any angle at all.
Has been loosely linked with the Reds, albeit at enormous prices from dubious sources, but Juve are also unsurprising admirers.
Chiesa would be a little unorthodox in this side in terms of his current consistency in passing, one-touch link play and tracking back, but there's a lot of raw material for Klopp, Pepijn Lijnders and Co. to work with.
Goncalo Guedes – Valencia – Age 22 – Left wing, striker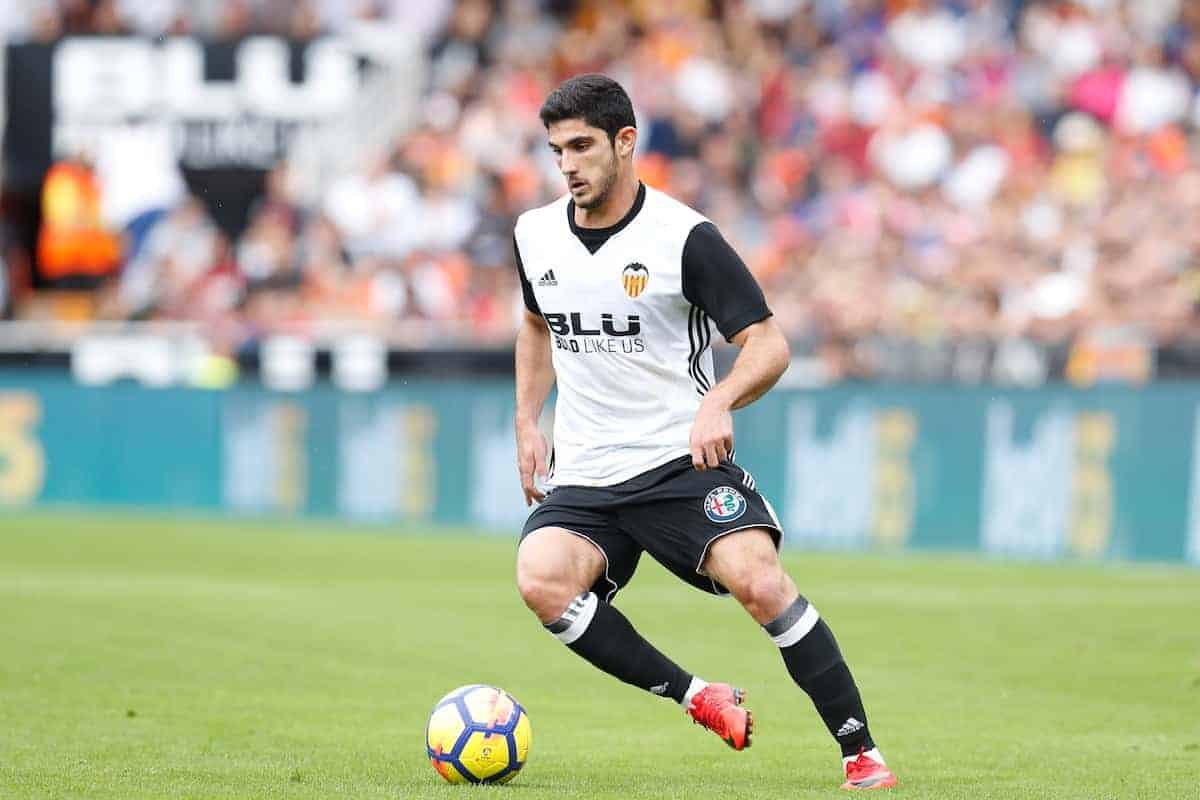 No apologies here for making the annual case for Liverpool signing Goncalo Guedes. He's a perfect fit in a tactical, technical and mentality sense, a player who is driven to improve and has a clear ceiling way above his current station.
Explosive, with a rocket of a shot and great ability to turn and burst past players; can play in a three or as a second striker in a two-man attack, useful for one of Klopp's favourite in-game tactical switches.
Didn't have the most consistent of years at Valencia due to an injury or two, yet still scored eight from mainly out wide.
Angel Correa – Atletico Madrid – Age 24 – Right wing, striker, No. 10
The industrious, aggressive yin to Guedes' silky, lightning yang.
Right-sided for the most part and rather more Dirk Kuyt-esque than anything from that side, Correa is non-stop running, always an outlet on the counter, a ferocious presser from the front and no shortage of technical skill, either.
Can play up front but needs better end product to be a regular striker. That he's often Atletico's super sub speaks of both his whole-hearted approach and his slightly lacking consistency.
Felipe Anderson – West Ham – Age 26 – Left wing, No. 10, right wing
Honestly, a better side than the Hammers should have moved for the Brazilian last summer.
Good on-the-ball technique, possessed of a hammer shot and yet technical enough to play as creator-in-chief at times, too. Work rate, versatility, speed, all the preferred Klopp assets.
Might be overly pricey due to the fabled Premier League transfer tax now, though.
Steven Bergwijn – PSV – Age 21 – Left wing, right wing, striker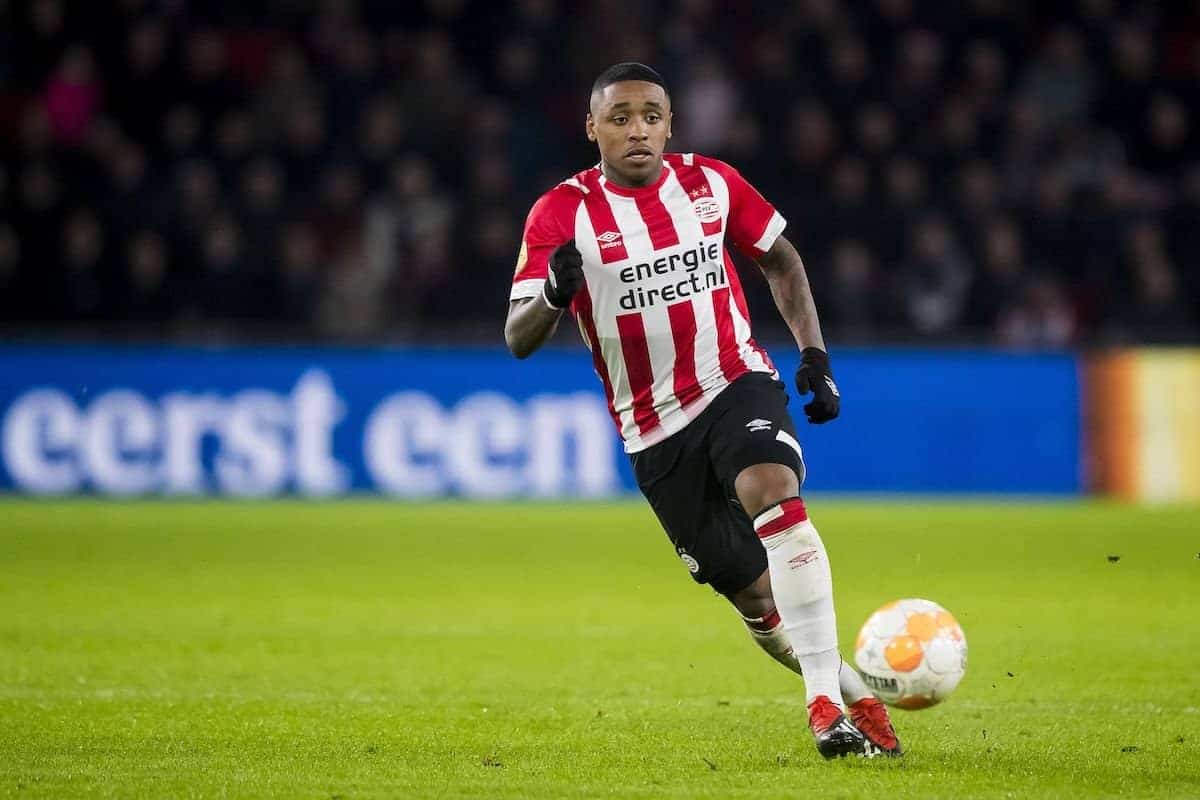 The inverse of Chucky Lozano (see above). 14 goals and 12 assists as a wide forward are impressive numbers and he was matching or beating Lozano for dribbles, key passes and shots per game during the season when the Reds were linked.
Full scout report on Bergwijn is here.
Ainsley Maitland-Niles – Arsenal – Age 21 – Right wing, left wing, right wing-back, central midfield
There's always one on the list which sounds less-impressive, isn't there? But guess what? Ainsley Maitland-Niles is excellent and being somewhat misused by Arsenal in rather the same way that Alex Oxlade-Chamberlain was.
He's not a wing-back or defender despite his athleticism, selflessness and work rate. Free him into his more natural offensive midfield role and watch him thrive.
Good technique, good range of passing and an engine to run all day; his end position might be centre-mid, but for now he'd be a great alternative down either flank or as a supporting runner from deep.
Ousmane Dembele – Barcelona – Age 22 – Left wing, right wing, No. 10
Phew, back to a regular newspaper column inches player to finish up with.
Dembele has his share of issues at Barcelona, not least of which are injuries, but harness this man's talents correctly and he's up there with the best.
It's just that it'll cost an absolute fortune to do so.