Though James Milner was confirmed as one of four players to be leaving Liverpool on the expiry of his contract, Jurgen Klopp had hoped he'd stay.
On Wednesday, Liverpool officially announced that Milner would be departing Anfield after eight years with the club.
He will do so along with Roberto Firmino, Naby Keita and Alex Oxlade-Chamberlain, whose contracts all run out on July 1.
It marks the end of an era for Klopp's side, with both Milner and Firmino among the longest-serving players at the club having been signed under Brendan Rodgers.
The pair were, at one stage, both expected to sign new deals with Liverpool, but have now opted to pursue new challenges elsewhere.
According to the Mirror's David Maddock, for the No. 7 this even included the offer of a role on Klopp's coaching staff.
The manager was said to have been "desperate to keep" Milner at the club, but informal talks "never resulted in a concrete offer" and the midfielder sought to leave.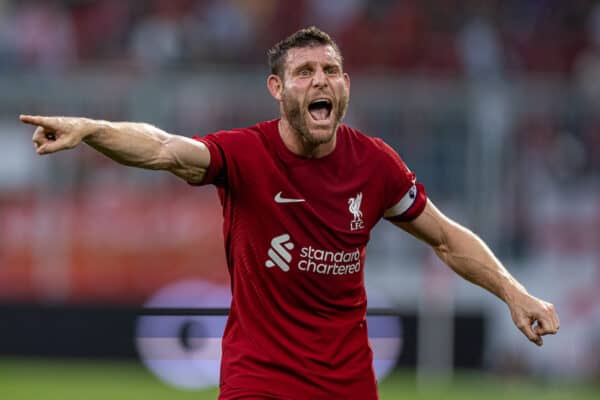 He is expected to join Brighton on a free transfer, though it is widely reported that both Burnley and former club Leeds are also interested.
Maddock's claim falls in line with comments from Klopp back in January, which suggested that while Milner would prefer to play on, he wanted to integrate him into his staff.
"We have different plans for Milly, but Milly wants to keep playing," the manager said.
He added: "I would consider Liverpool as his club, and that means that I'm pretty sure the club should use this character and mindset, because it's really special.
"There might be more fancy players out there, but nobody with a similar mindset, and that makes him incredibly valuable for us."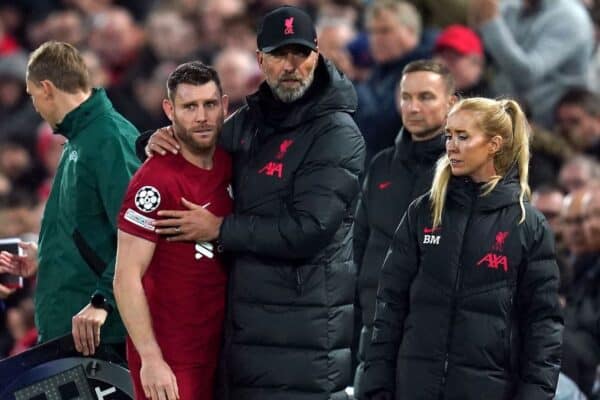 It would not have been the first time that Klopp attempted to convince a player to stay as a coach rather than join another club, having done so with Kolo Toure in 2016.
Toure instead chose to spend one final season as a player at Celtic, before making his first forays into management as assistant to Rodgers in Glasgow.
In December, Milner discussed the prospect of becoming a coach in the future, having already begun his coaching badges with UEFA.
"In football, you see a manager come in, do well and get a new contract for five years and get sacked six months later," he told Ben Foster in an interview for Amazon Prime.
"It's like, 'do you want that stress?'. It's crazy."